Hello and welcome.
2020 has been a strange old year and hope you've found some comfort in reading and escaping into the world of new characters.
We've found ourselves locked down in Tasmania which has proved to be a safe place to be. We'd always planned to explore the state over winter, but sadly, as with most places, all the festivals and events we were hoping to see were cancelled. Covid restrictions have also meant the friends who were coming aboard Roo Bin Esque haven't been able to travel. But I'm grateful to the friendly folk in Tassie who've welcomed us warmly and offered everything from cars to washing machines to water to a couple of covid refugees. It's part of what makes this such a special place. 
I'm working on my next book and somehow, with all the stress and anxiety of Covid, I've found myself writing something a whole lot more light hearted than my previous books. It seems the darker life becomes the more optimistic the ending I want to write – and read for that matter! Hopefully I'll have more details in the coming months on its release date. 
I hope you enjoy spending time on my slice of the internet, reading the varied posts from guests, as well as from me, discussing everything from writing, to flying, to life aboard the good ship Roo Bin Esque.
Of course there's  information about my books and if you'd like to keep up to date with what's happening in my life then please sign up for my newsletter.  There's also a new option so you can subscribe to my blog.
If you'd like to get in touch with me personally, then please use the contact form, or you can find me on Facebook,  Twitter or Instagram – just click on the links buttons at the top of the page.
Wherever you are in the world, I wish you happy reading!
Helene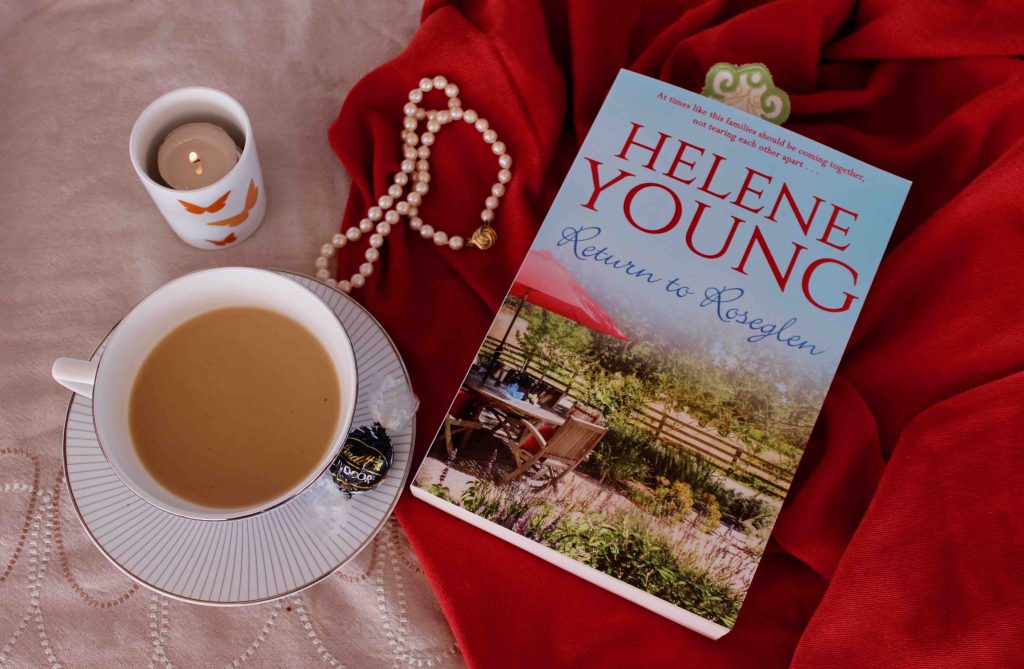 You can buy RETURN TO ROSEGLEN at all good bookshops and on-line retailers. Here are few links.
And if you'd like to see exactly where in Tasmanian we are you can check out our Predictwind Tracking Map! Enjoy 🙂
Tracking Map for Roo Bin Esque