About Helene Young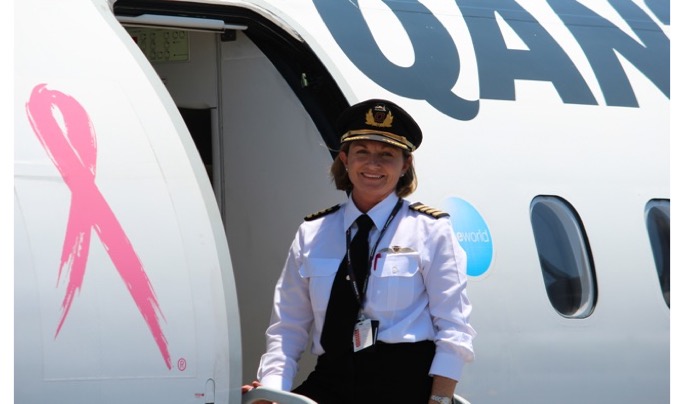 I'm a writer, a pilot, a sailor, a photographer, and a recently retired airline captain, cruising the coast of Australia with my husband, Graham, aboard our catamaran, Roo Bin Esque. (She's a Lagoon 400 and she's a sexy, voluptuous boat so we thought an Australian version of Rubensque suited her style and her curves 🙂 )
I've published six award winning novels  and my seventh, RETURN TO ROSEGLEN, is due for release on 2nd July, 2018.
After a 27 year career in aviation, finishing as an airline captain and senior manager in the Qantas Group, I've taken some time out to go in search of adventure, explore new places and, most importantly, meet new people. I love being able to weave those experiences through my stories and I hope I can transport my readers to some of the magical places I've been privileged to visit, either whilst flying or sailing.
If you'd like to keep up with our travels you can follow me on Face Book, Twitter or Instagram by clicking the links at the top of the page. You can also subscribe to my blog feed and sign up for my sporadic newsletter – I promise your details will never be shared with anyone else. (Please see my Privacy Policy.)
Wishing you happy reading!
Helene
Books:
RETURN TO ROSEGLEN, is Helene's 7th book and it takes readers on a new journey into Women's Fiction or Lifelit or Family Dramas – whatever tag you'd like to use. It's a story about growing old and letting go, about the 'sandwich' generation who are juggling children, careers, ageing parents, menopause and betrayal. At the heart of the story is a feisty 93 year old matriarch who's struggling to keep control of her life.
"At times like these families should be coming together, not tearing each other apart."
WINGS OF FEAR(Border Watch), voted Romantic Book of the Year in 2011, is the first of her loosely linked trilogy focusing on the coastal surveillance operations round Australia.
SHATTERED SKY, the second book, which also won the Romantic Book of the Year 2012, is set in the world of the Outlawed Motorcycle gangs and organised crime. These first two books were also awarded the Favourite Romantic Suspense novels by the Australian Romance Readers Association in 2010 and 2011 respectively.
BURNING LIES, the final Border Watch book, was released in July 2012 by Penguin Australia. A passionate love story, it's set on the Atherton Tablelands at the height of bushfire season.
Helene's fourth novel, HALF MOON BAY, released 22nd May, 2103 was chosen as the June Book of the Month by The Get Reading team and Helene toured Australia talking to readers at libraries and community centres. Her story of a small town fighting a corrupt local government resonated strongly with readers. It was voted Favourite Romantic Suspense novel for 2013 by the Australian Romance Readers Association.
Helene's fifth book, SAFE HARBOUR, released in April 2014. Set in the coastal hamlet of Banksia Cove this 'friends to lovers' story is set against a back drop of drugs in sport and international crime syndicates. The action starts on page one and doesn't let up.  It was also voted Favourite Romantic Suspense 2014 at the Australian Romance Readers Convention making it back to back wins for Helene's stories.
NORTHERN HEAT released on 27th May, 2015. Set in Cooktown, with a cyclone bearing down on the coast, this is a redemption story with the awful consequences of domestic violence at its heart. Picking up from SAFE HARBOUR, almost twelve months on, we see Conor finally show his true colours. It took out the Favourite Romantic Suspense award in 2015 at the Australian Romance Readers' Awards night.
Helene has just taken leave of absence from her role as a Regional Flying Manager. You'll now find her sailing the Coral Sea with her husband aboard their catamaran, Roo Bin Esque.
In what other spare time she has left she conducts writing workshops for QWC and schools and other writing organisations.
Helene is available for motivation speaking engagements, school visits or library chats. She conducts writing courses at Writers Festivals and on behalf of the Queensland Writers Centre. She also travels to book clubs and writing groups on request.
Contact her:
Via the "Contact' tab on this website.
Or via her agent, Clare Forster, from Curtis Brown on 61 3 9388 8145 or email claref@curtisbrown.com.au