Today's guest is Joanne Van Os, a fellow sailor, writer, and adventurer. I can't remember how I found Joanne's books in the first place, but her memoir, OUTBACK HEART, captivated me and when I met her in person I knew I'd made a friend for life. Her latest novel, RONAN'S ECHO, is out now and I love it! On the eve of the centenary of the ANZACS this story will resonate with many people.
Please welcome Joanne!
Hi Helene, and thanks for the invitation to visit your blog. It's lovely to be here! I've brought along some homemade Anzac biscuits for our morning coffee, seeing it's almost Australia Day.
Jo, thanks for bringing my favourite biscuits! How did you guess? So tell us about the inspiration for your latest book, RONAN'S ECHO. I loved the story of Kat and the history of her family.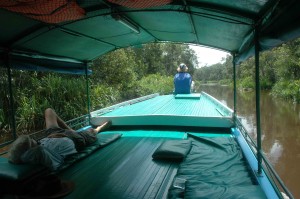 Ronan's Echo was conceived when I was sailing up the Kumai River with my family in southern Borneo, in 2008. We met a young English woman on another yacht, with an unusual career. Caroline was a forensic anthropologist, and most of her work involved digging up mass graves to identify victims for their families, and to obtain evidence for war crimes tribunals. She's worked at some of the worst war zones in the world, and seen the unspeakable results of what humans can do to each other. She is also one of the most delightful, funny and intelligent people I've ever met. Her next job was at Fromelles in 2009, exhuming and identifying the remains of WW1 soldiers from a mass grave that had been located in 2008 after years of research and lobbying by Australian history teacher, Lambis Englezos.
I'd never heard of Fromelles. Caroline wasn't surprised. She said, "You Australians are so fixated on Gallipoli – for good reason – but Fromelles was a much greater tragedy. And no one knows about it." When we were back in Australia, I began researching it. I was stunned by what I found, and more so by the fact that very few people seemed to have heard of it. It wasn't a name you saw inscribed on monuments, like Pozieres, Ypres, Somme, Bullecourt and so on. Very briefly, Fromelles was Australia's the first battle in Europe, and in one night, on 19 July 1916, 5,533 men were taken out of the conflict, either dead, wounded or taken prisoner. Set against Gallipoli's count of 26,111casualties over nine months of fighting, the attrition rate at Fromelles was much worse.
The history intrigued me, but so did the notion of identifying lost soldiers after 93 years. I wondered about their descendants, whether anyone still remembered these men. And I wondered about the soldiers' immediate families at the time, who must have held on to the private hope that one day their son, husband, father or brother might just appear on the doorstep. Hope's the last thing we give up.
The character of Kat Kelso was partly inspired by Caroline herself, but she soon grew into her own self – and her physical
description is nothing like Caroline's. I like family sagas, because I've always been interested in what causes things to happen, what makes people behave the way they do. That magical "what if…" clause comes into play, and then imagination takes over!
I read a lot of historical fiction and careless mistakes irritate me, so I did endless research to get the facts right about Fromelles, and details like the process of getting a soldier from Manly NSW, to a muddy trench in northern France. I also learnt more than you ever want to know about decomposing bodies and the process of excavating them, thanks to Caroline and also her mentor Professor Richard Wright in Sydney.
How fascinating that a chance encounter led you into so much research and then to write a story rich in history. Caroline sounds like an inspirational woman who must have seen some truly horrendous aspects of humankind…
So your writing space? I think we may have something in common?
Since 2008, home has been a yacht, and my work space has shrunk from a lovely little study with all my books and things at hand, to a small space on the saloon table for my laptop and a couple of notebooks. However most of Ronan's Echo was written in a spare office at Lex's barrister chambers while we were still in Darwin, where I had an air-conditioned room and a coffee machine nearby! That's now changed, as we sailed out of Darwin last October headed for Tasmania, and I have to confess to not getting much writing done along the way, apart from trying to keep up with my blog. http://joannevanos.com/blog/ My excuse is that I get seasick if I try to read or write while we're moving. However, we're now in Sydney for a little while, and I'm getting back in harness, so I'll let you know what eventuates. There are some very lovely, calm little coves around the Harbour…
Ooh, more than a little jealous of those calm coves around Sydney! It's been an absolute pleasure having you to visit, Jo, and I look forward to reading your next book soon!
Thanks for having me over, Helene!
Joanne van Os

Joanne van Os grew up in Melbourne, eldest of six children. After working as a laboratory technician in marine pollution studies, she moved to the Northern Territory to be the radio operator at a remote Aboriginal community. Since then her jobs have included bull catcher, buffalo station owner, home schooling teacher, electorate officer for an Independent MP, boat hire business owner/operator, cartoonist, and mother of three children.

Her first book, memoir Outback Heart, was published in 2005, and followed by children's novels Brumby Plains, Castaway, and The Secret of the Lonely Isles. Ronan's Echo (2014) is her fifth book, and first adult novel.

She currently lives in Darwin with her husband Lex Silvester on their sailing yacht, but the mooring lines are getting looser.
RONAN'S ECHO


In 1916 twin brothers Denny and Connor Ronan are eager to get to the war before it's all over; Bridie O'Malley, their childhood friend and the woman they both love, watches them leave, understanding too late that war is about more than heroes and handsome boys in uniform.

Nearly a century on from the disastrous battle of Fromelles, forensic anthropologist Kat Kelso, Bridie's great granddaughter, is in France identifying the recovered bodies of lost Australian soldiers. The discovery of her own relative among the dead men begins the unravelling of a hundred years of family history, lies and secrets.

Buy 'RONAN'S ECHO' at:

iTunes