Slowly, slowly we're heading south. After a huge week driving from Hervey Bay to Brisbane and back for a meeting we decided we'd recharge our batteries wandering the coast of Fraser Island. The world's largest sand island has given us many wonderful holidays over the years and it's always peaceful – perfect for letting go of the stress.
We're anchored north of Wathumba Creek, without another boat in sight. The island seems to breed its own weather so after a delicate blushing sunrise we've had clear bright sunshine, followed by pouring rain! Diversity is the key – a bit like writing really 🙂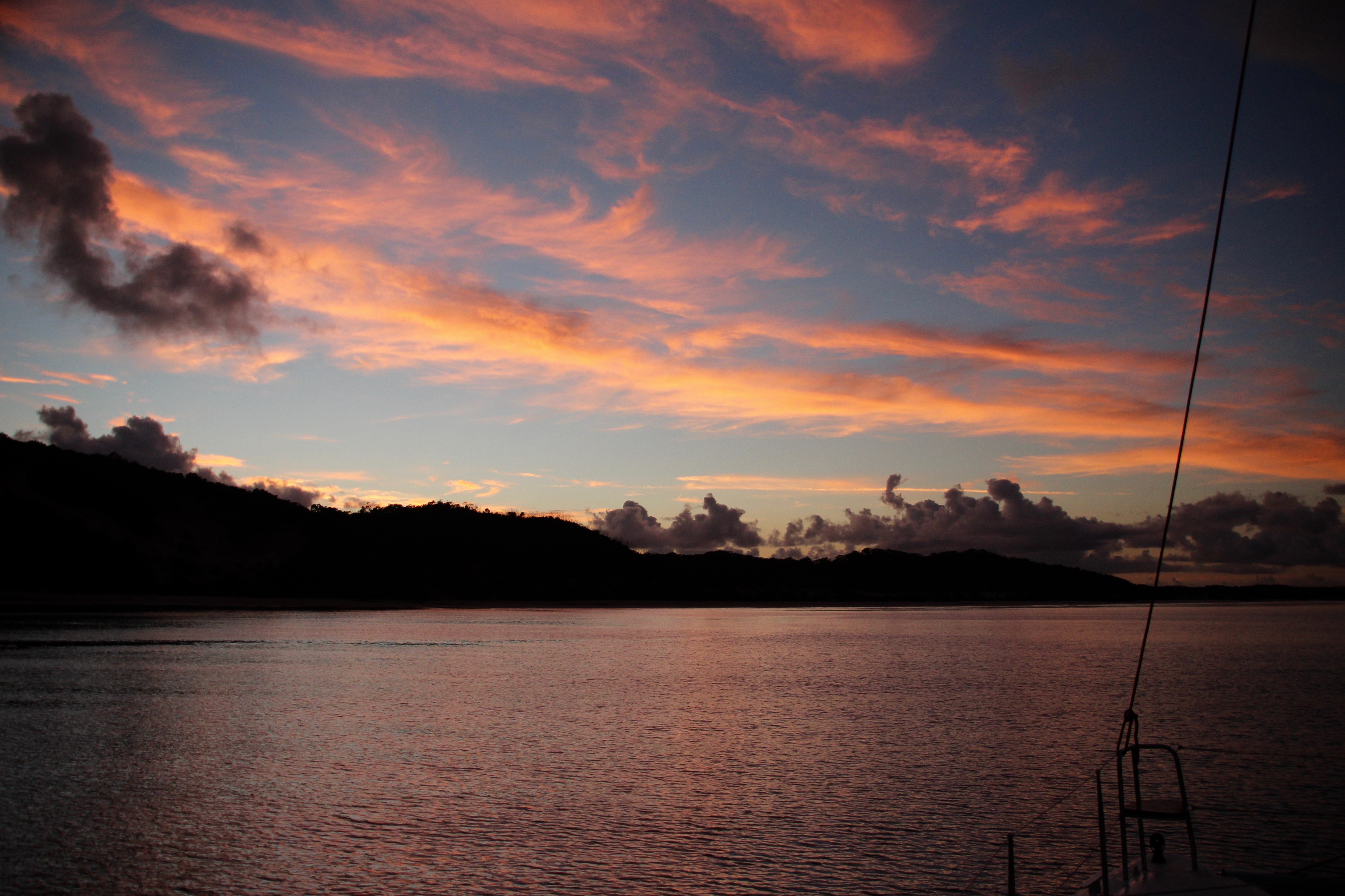 We paddled the kayaks ashore and decided to tackle one of the sand blows which are dotted along the island. This one's pretty steep, but the view was worth it! Graham kindly offered to be the splash of colour for me in the foreground.
The view sweeps across to Hervey Bay and north towards Bundaberg. It was worth the burn in my legs and my pounding heart!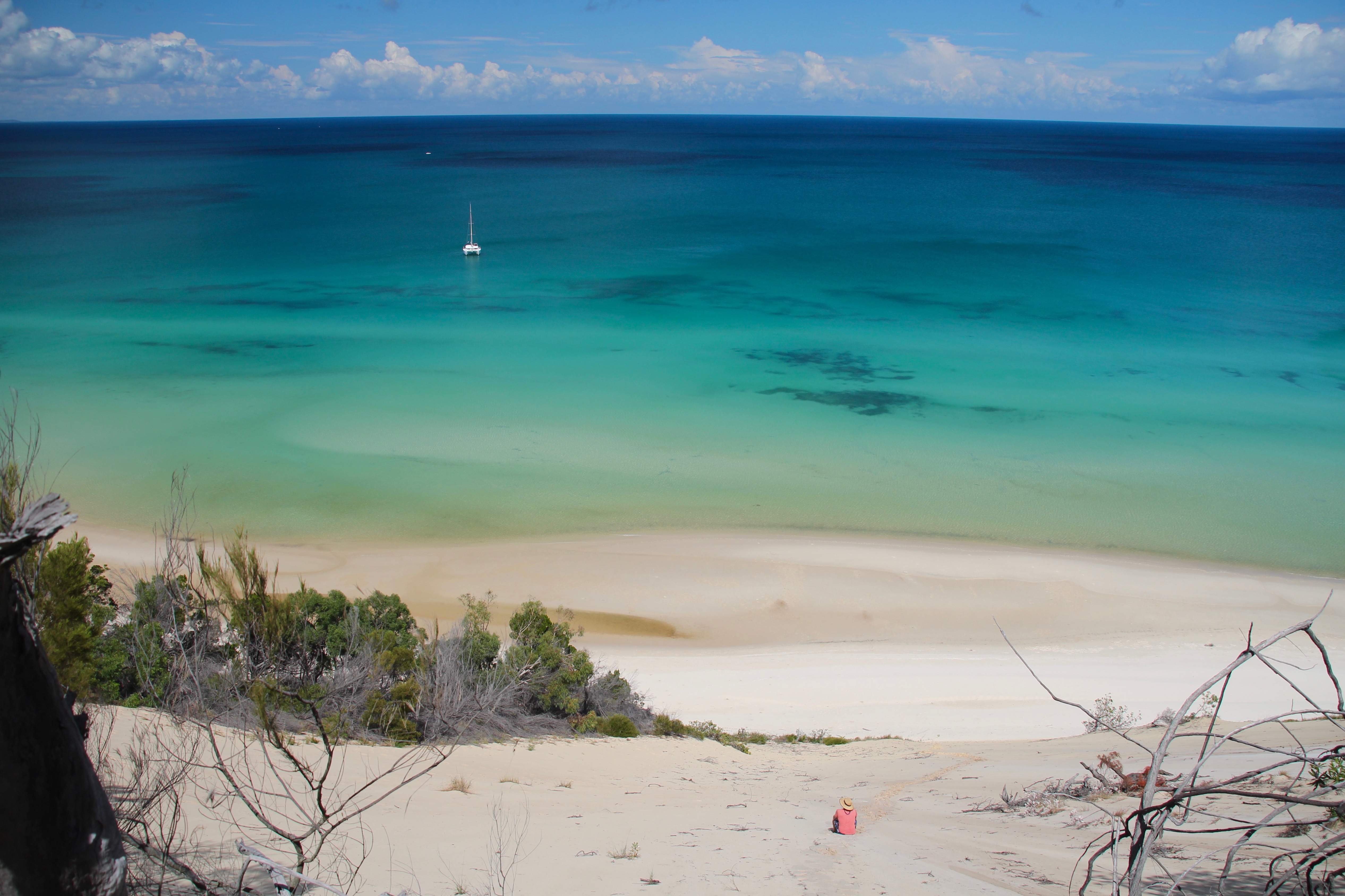 After a wander along the beach we headed back to Roobinesque for lunch. It's writing time for me this afternoon -feels good to have enough emotional energy for the words to flow again. My next project is very different, and it's under wraps for now, but hopefully I can share news of it soon!
Until then I'll leave you with some more photos from our walk. Happy Sunday 😀