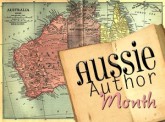 It's Aussie Author April!
Bronwyn Parry, a fellow Hachette Author, has a wonderful post on one of her favourite Australian authors, Ethel Turner. It took me back to being a child, sitting in front of my Grandmother's black and white TV, watching Seven Little Australians and sucking my thumb as the dramas unfolded. I loved the series and was devastated when Judy died. The last time I reread the story I still cried at the end.
It got me to thinking about the stories I read as a child. Snugglepot and Cuddlepie by May Gibbs has to top that list. We had a holiday getaway at Currumbin beach – the original fibro shack – and it was surrounded by banksia trees. As a child, every one of those trees was full of the villains of the  piece – the 'banksia men'. I think I saw myself as a gumnut baby and can remember tip-toeing down the outside stairs in the dark of night to the bathroom underneath the house, wondering if the Banskia men would get me!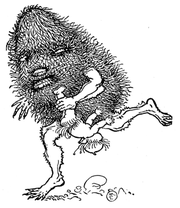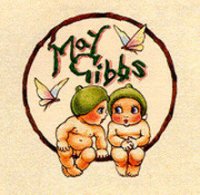 The sketches in the books of the gumnut babies and the banksia men were so familiar, so recognisable, I don't think I've ever looked at a Banksia cone without remembering Snugglepot and Cuddlepie.
The story arc was the familiar good vs evil. The setting was distinctively Australian. Do children today still love those stories?
I hope so.