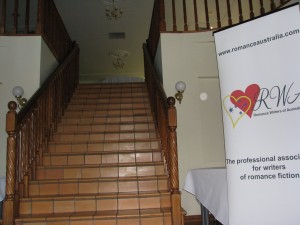 Well ok, it is the 'first ever' RWA NQ Roadshow, but why ruin a good headline with fact??
What a fabulous weekend of learning, writing, laughing and talking (and talking some more!). 43 attendees rolled up to the Cairns Colonial Club on a glorious North Queensland day and, judging from the animated conversations, they all went away inspired, motivated and a little wiser.
I tweeted and face booked my way through the weekend hoping to spread the love a little wider. I'm all blogged out now so enjoy the photos and keep an eye out for the RWA NQ Roadshow wrap up on the RWA blog!!
And happy writing, because I know I'll be smiling for the next few weeks 🙂