Today's blog post is a little different. Karly Lane and I had an email chat about writing and this is the result. Hope you enjoy it!
Karly, welcome to my blog again. It seems like it was only a couple of months ago I was interviewing 'Kate' from North Star now we're back celebrating the release of MORGAN'S LAW! Congratulations, you must be excited.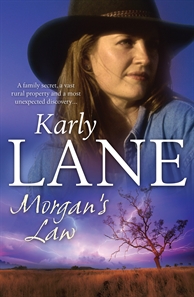 It's so lovely to be back on your blog, Helene . Thank you for having me here again!!!I can hardly believe it! I swear I skipped a month or two somewhere along the line!
I thought we could discuss writing craft for this blog.  What was the genesis for Morgan's Law?
The starting point for Morgan's Law came about with a question. We were driving back from a trip through the north-west NSW/QLD area coming back a way we hadn't been before so all the towns were different and new.
I found myself wondering wouldn't it be weird if out of the blue one of your family, say your parents or grandparents, requested to be buried in some place that no one in the family had ever even been before? What if no one in the family had any idea why that person would want to be buried there? (ok, it may be that it was a realllllly long drive and I was semi- comatosed as I tried to block out the kids fighting in the back seat and whining about 'how much further?'
But that was all it took… suddenly a plot began to form and by the time we arrived home a few days later, I had each chapter mapped out and a fair idea how it was going to end–also a new experience for me as I usually write by the seat of pants!
How wonderful that a road trip (fraught with all sorts of drama with children in the car!) could produce a story-line. It's also fascinating that you're evolving from a panster to a plotter. Once you sat down to write with your chapters mapped out how did you find the process compared with writing previous books?
Actually it was horrible! At one stage I wasn't sure I could finish it! I think I was so over the story because I already knew what was going to happen…never again!!!!
Actually it wasn't all bad… but I did have to resort to the good old butcher paper at one stage even though I'd worked out all the chapters… I suddenly realised the main character seemed to be eating a lot of breakfasts…I had to work out how many days she'd been in town…turned out she would have been there about 21 days!!!! just a tad more than the week she'd allowed originally at the start of the book!!
Lol, I had a tiny insight into that 'bored with the ending' with Shattered Sky. Eventually I deleted the ending I'd foolishly written early and just let it happen again… And butcher's paper sounds like a great idea. I thought of using white board markers on the fridge, but a tiny test mark proved my story arc would be there for ever if I did!
As a character how well behaved was your hero? I take it he was a breakfast kind of guy or he'd never have hooked up with your heroine 🙂 Did he have any quirks you discover along the way?

Adam Buchanan surprised me with his sense of humour.
Here's an excerpt:
"Do you have the map? Maybe there're some answers on that?"
"It's just a rough sketch of the place she wants to be taken to. It's pretty old, and I can't read any names on it."
"I can take a look at it if you like."
Her spirits rose at his suggestion. "It's upstairs in my room," she said then instantly fought the urge to squirm in her seat uncomfortably as she caught his grin out of the side of her eye. "I'm not asking you to come up there."
"I should hope not–what kind of a guy do you think I am? You might try and take advantage of me or something. I've heard about you big city girls."
"You're hilarious," said Sarah, her tone belying her words.
"Why don't you just go up and get it, and bring it back down here then?" he suggested.
Had the incident with Trent not just happened, that's probably exactly what she'd have done, but she really didn't feel like having an audience again tonight as she spread out the map on the small table down here. The rest of the bar would probably think she was on some kind of weird treasure hunt or something. "No, it's all right. I'll show it to you another time."
He gave an offhand shrug. "No worries. I'll be going away tomorrow for a week or so though."
Great, she finally finds someone who might know where the stupid tree was and he wouldn't be around to help. "Well, I guess if you haven't got anything better to do, you could come up take a quick look."
"I must be losin' my touch. It never used to be this hard to get a woman to invite me upstairs."
"Don't push your luck, buddy."
I do love a guy with a great sense of humour! I'm sure that was the appeal of characters like James Bond for me – particularly the Sean Connery variety – as he always had a witty comeback.
So how do you write dialogue? Does it flow easily? Do you read it aloud to check for clunky phrases? Where does the inspiration come from – listening in on conversations?
I try to write dialogue as I'd hear the characters saying it in person. It has to suit the characters, so if your character was a bit uptight and spoke like they had a stick up their butt- you'd probably use a lot of "I do not think so's" as opposed to a more down to earth, character who would say the same sentence as "I don't think so." It can sometimes really jar you out of the book if something as basic as one little word like don't is or isn't used!
Sometimes I base whole scenes on a conversation I can hear my characters having. I love dialogue- it's such a great way to bring out your characters and give the reader some insight into what makes them tick.
The thing I love about writing dialogue is you can make your characters say all the things YOU wish you could think of fast enough to say in real life! Ever had one of those conversations/arguments where you walk away and think of a thousand other things you could have said but didn't think of at the time?! I hate that!!! Which is why I take great pleasure in having my characters come up with the kinda quick replies I wish I could have!
Oh yes, oh yes, oh yes!! I gave Lauren in Shattered Sky as many smart mouth replies I could! I'm always walking away from frank discussion thinking, 'Damn, why didn't I say…' You do fine dialogue. I have to admit the last page in North Star made me laugh outright – still does! And for those who haven't read it, I'm going to leave you hanging. You'll just have to go and buy a copy 🙂
So moving right along to sex. Bedroom door shut or open for your characters? And what aspects do you find difficult to write? Or does it roll off your finger-tips?
I've been prodded the odd time or two by my editor to give the readers a bit more… actually in the edits for Morgan's Law, her exact words were….Call me an old perv, Karly, but I think you can make this scene work harder than this!
Well! Alrighty then!
I'm not sure if Adam appreciated having to work a hell of a lot harder in the bedroom or not, but the scene did end up quite a bit hotter than the first draft!
It really depends on my characters as to how I approach the sex scenes. Sometimes the actual sex scene can reveal quite a bit about a character…to allow the reader into the room is more than just a perv-fest- it's an opportunity to see how your character deals with an emotion or a situation and hopefully it gives an insight into who they are…ok, and maybe there's a bit of a perv-fest too!!!!
Ok, ok,  I'm wiping tears from my eyes at the thought of Adam looking over his shoulder at you and saying, 'Is this hard enough?' while Sarah sighs and looks at the ceiling…
So to finish up our chat, how do you approach editing once the first draft is down?
Okay, so up front I should probably make it clear that editing and I tolerate each other–barely. With most of my other books, because I'd written them either before or very early on after becoming published-I had the luxury of putting them away and dragging them back out at some later point and re-reading/editing.
Morgan's Law, however, was the first of the new stuff I'd written and I pretty much knocked this one out, showed Allen & Unwin what I had and they sent it back with a editorial report. So I did the majority of my editing at that stage, looking at what they didn't think flowed or needed more detail.
I look at the books I'd written earlier, before I'd been published and  some of them, the entire story line had changed from the original version. I can remember tweaking and editing for months and months before I'd send anything away. Now days, there's a time limit. I don't think you have that luxury/safety net of dithering over your MS for too long, so you kind of have to make sure it's pretty strong even at the first draft stage. Which is not to say, my first drafts would be anything I'd want everyone to see–I'm just incredibly lucky to have an amazing team behind me who make sure my book is the best it can be.
Karly, thanks so much for dropping by to chat today. I'm looking forward to catching up with you at the RWA conference this year on the Romantic Suspense Panel on Saturday. Any suggestion, guys, for questions you'd like to hear us discuss on the panel?? Love to hear your thoughts!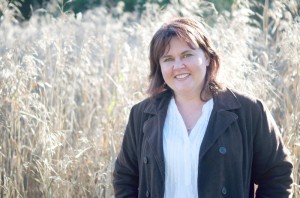 Karly Lane
Author of Australian rural fiction.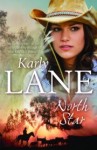 Family secrets, lies, love and laughter.
Grab a cuppa, curl up and lose yourself in stories
as vast and unique as the land we live in.
Visit my web site at karlylane.com
Morgan's Law

High flying advertising executive, Sarah Murphy, heads to a small town to fulfil a mysterious last wish of her late grandmother. Her journey leads her to love and greater understanding of both herself and her grandmother.

When Sarah Murphy returns to Australia she desperately needs a break from her high-powered London life. And though mystified by her grandmother's dying wish for her ashes to be scattered under 'the wishing tree' on the banks of the Negallan River, she sets out to do just that.

While searching for the wishing tree, Sarah stays in the small township of Negallan. It's there that she finally has some time to relax and unwind, there that she finds herself drawn to a handsome local farmer, and there that she discovers her enquiries about her grandmother are causing disquiet within the powerful local Morgan family.
Will the Morgans prevent Sarah from discovering the truth about her grandmother? And should she risk her glittering career in the UK for a simpler existence in the country, and the possibility of true love?
By the bestselling author of North Star, Morgan's Law takes you on a compelling journey into a young woman's hopes and dreams.