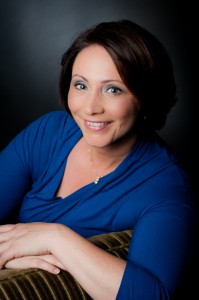 Today the very talented Shannon Curtis is visiting the blog. A fellow Australian Romantic Suspense writer, Shannon's also a wonderful raconteur and I'm looking forward to interrogating her at this year's RWA Conference on the Gold Coast!
Without further ado, it's over to Shannon (and there's a giveaway so join in the conversation to win!)
One thing I've noticed with this writing gig is that you make some really great mates.
For one, I joined the Romance Writers of Australia, and I've met so many wonderful people as a result. I found my writers' group (known as The Writer's Coven, on account of how much cackling goes on at our meetings).
Through the RWA I've also met been fortunate enough to meet other romantic suspense writers, such as Helene Young (thanks for hosting me!), Karlene Blakemore-Mowle, Bronwyn Parry and Sandy Curtis, with whom I get to share ideas, techniques and generally expand on my craft. I've also realised that the fellow authors at Carina Press are a collection of mates, who tirelessly support, promote, share and inspire.
It's a very supportive industry, with the mindset that by sharing information and guidance, we lift the general standard, and promote excellence within the romance fiction industry.
Support. Friendship. Loyalty.
So it wasn't such a leap to start writing about the McCormack Security Agency, a team of former Special Forces comrades who set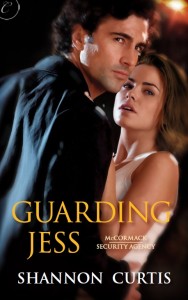 up a security agency and work together on missions of personal protection, intelligence and surveillance – and maybe just a little black ops thrown in.
The series is set in North America, but the concept of mateship is universal – a loyalty and friendship that stands the test of time, that endures despite hardship, that promotes a dedication to honesty, friendship and honour, and is synonymous with courage and bravery.
In my first book, Viper's Kiss, we met the members of the elite security agency, with a focus on Luke Fletcher – the geek of the group. When I wrote Viper's Kiss, those guys pretty much took over the story. They were a group of mates with shared experiences that had forged a friendship both easy and complex, yet with a supportive strength that makes anything possible. It didn't take me long to realise that each of these strong, wonderful men deserved their own story.
In my second book, Guarding Jess, my gruff, tough guy, Noah, is the focus, but the rest of his friends do tend to interfere with the story, in their own unique way. My characters have sacrificed a lot – they've fought for their country, with a belief in an ideal that defies oppression, they've loved and laughed, and suffered pain and terrible loss. By writing their stories, I try to honour the supreme sacrifice today's servicemen and women risk, and am awed by their own displays of loyalty, friendship and bravery  – of mateship.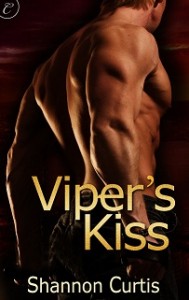 When have you been touched by the kindness of your mates? What act of mateship has so affected you?
To celebrate mateship, and the release of Guarding Jess, Helene will select a winner from the comments, and two beaded bookmarks will be sent to you – one for you, and one for your deserving mate.
Hmm, Shannon, that's a difficult question!  I have some lovely mates who've stood by me through thick and thin. I'll have to put my thinking cap on  – can I win the bookmarks myself??? Only joking 🙂 Thank you for a thoughtful post. I think Australians do relate strongly to mates and mateship.
So back to you guys now! Look forward to hearing your stories and choosing a winner!
Shannon can be found lurking here:
Website: www.shannoncurtis.com
Facebook: http://www.facebook.com/Shannon.Curtis.Writers.Ink
Blog: www.shannoncurtis.wordpress.com
Twitter: @2BShannonCurtis