A couple of weeks ago I had the pleasure of visiting Gordonvale Library to chat to readers as part of National Year of Reading 2012. Thanks to Sal and her team for looking after me so well. It was lovely to meet some of their regulars library goers. I also met Wendy Maddocks who wrote the fascinating story of the local women dubbed The Parabelles by the US airforce during World War II. The two remaining Parabelles were recently honoured by the USA government for their efforts in packing parachutes for the US airforce paratroopers.
After the talk it was a delight to wander around Gordonvale. The wonderful historic building, the wide wide streets and the sprawling trees made me feel as though I'd stepped back in time to a gentler era when having a yarn was more important than running on time.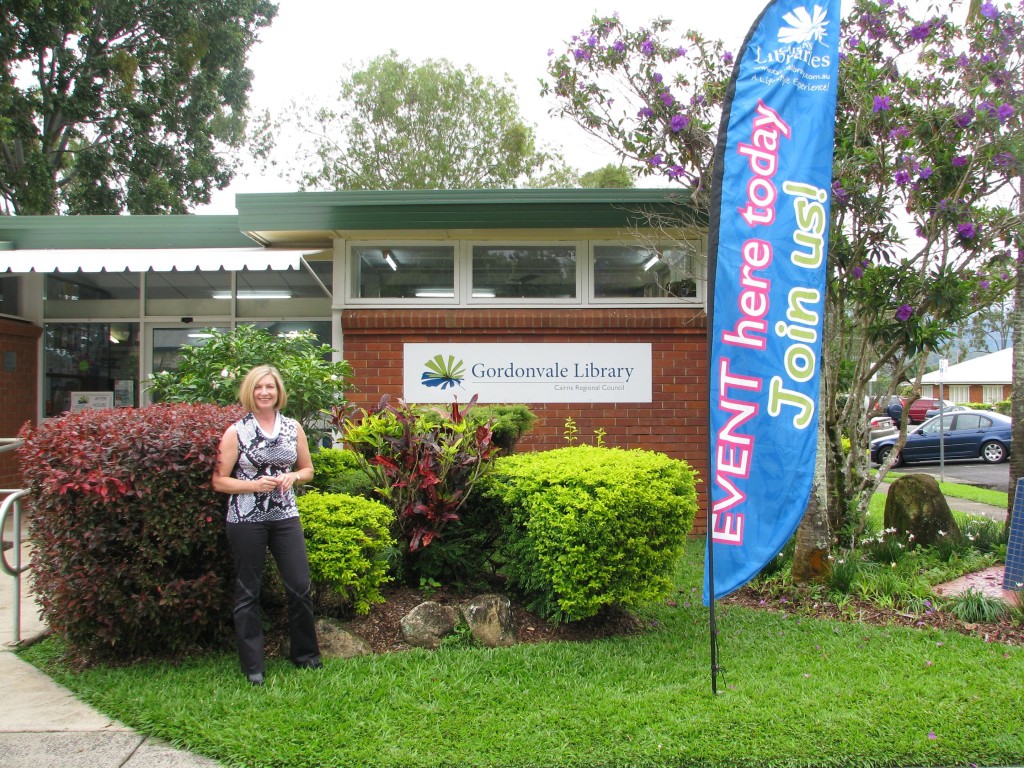 I loved the poster on the wall behind my seat. It couldn't have been more apt – I was fortunate to fall in love with stories when I was a child and I hope I can inspire more people to read.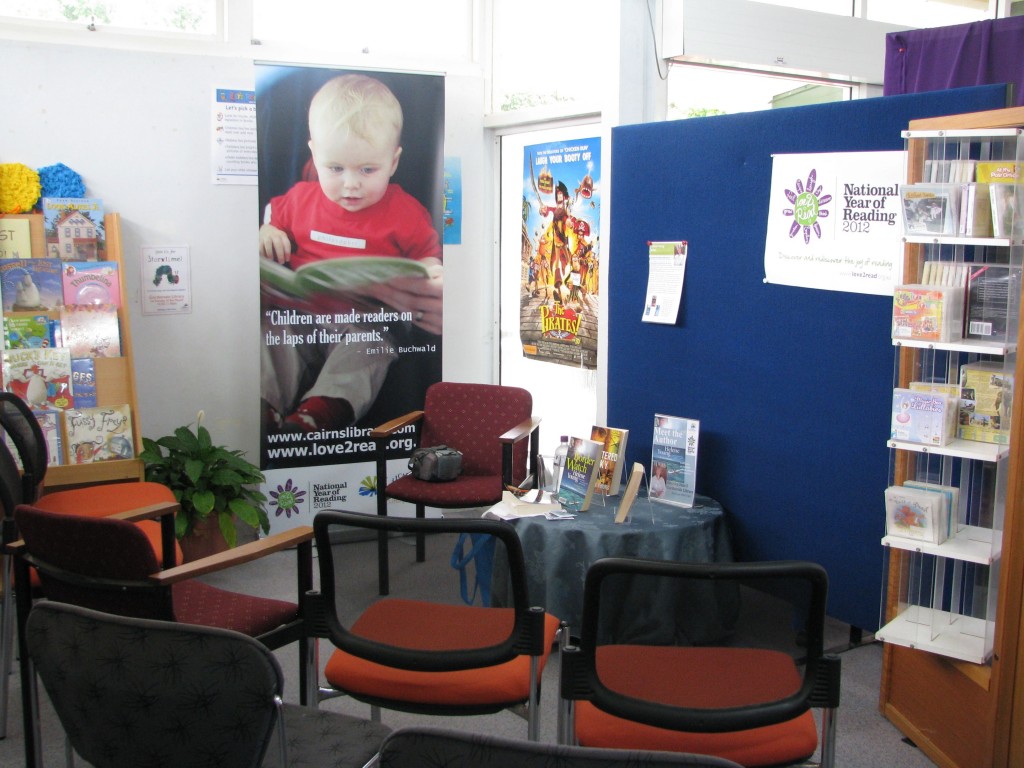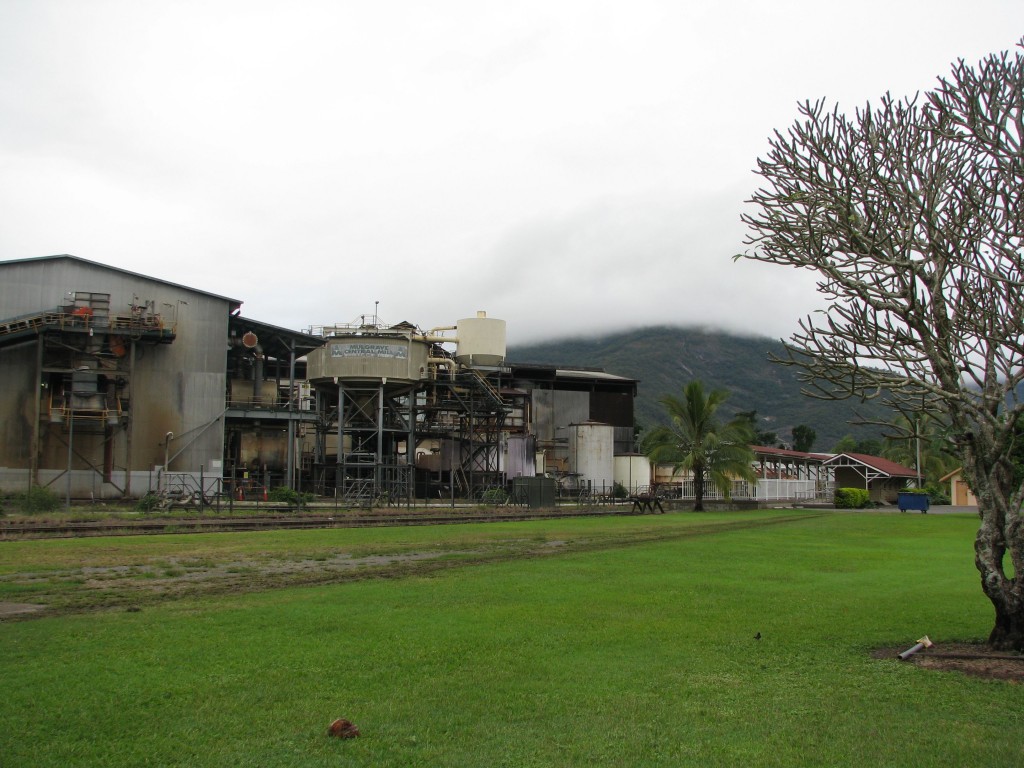 The Gordonvale Sugar Mill with the cloud covering Walsh's Pyramid to the west.