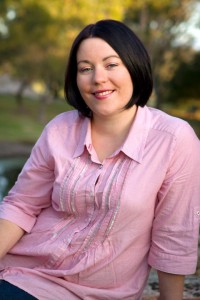 Today's gorgeous guest is Rachael Johns. She has a fabulous blog with a great segment called Theory on Thursday which has wisdom to share so add it to your RSS feed list. She's also one busy lady who has more books in the pipeline for this year and I'm delighted she's made room in her schedule to visit me!! Please welcome, Rach:-)
Thanks, Helene, for having me today. Your blog is on my MUST-READ list. I love visiting it and am so happy to be here.
Now…for what I'm actually here to talk about!
One of the questions writers get asked VERY often is – Where do you get your ideas/inspiration from? At my first book signing last weekend, I got asked this by a gorgeous twelve year old who is interested in writing. Problem is this is often a convoluted answer. For me, ideas are kind of like jigsaw puzzles – I get tiny seeds of inspiration and KNOW I want to write about it but that I still need more. Sometime later another tiny seed will fall out of the sky and almost knock me sideways. I smile, when I realise how I can make it fit with the other seed (the seed isn't really a good analogy with puzzles, is it? Sorry… stick with me). Sometimes I stress, but eventually enough seeds land and I put them all together to form a plot.
With Jilted (my newest release) I KNEW I wanted to write about a runaway bride. Call me cruel but I wanted to explore the wounded hero who'd been left by the love of his life in the cruellest possible way and never quite got over it or her! I also knew this was a rural romance and the hero was a farmer. But I needed my heroine. I needed to know who she'd become after she left the hero, where she'd gone. I KNEW she'd fled the small town because it would be almost impossible to stay after what she did. But that was it.
Then I opened our then town's local newspaper – The Kojonup News – and saw a big advert for a group of people who wanted to revive the town's Theatrical Society. It had been well over a decade since a play had been put on in town. Being a drama (and English) teacher and, I admit, a bit of a drama queen, this idea REALLY appealed to me. I wanted to be involved but unfortunately was about due to pop a baby, so it wasn't practical. Still… the final seed had landed. What if the town in my novel was reviving a theatrical society too?! What kind of heroine would this appeal too?
One that was an ACTRESS in her other life!
BAMMO – I had my heroine. A soap-opera actress. I decided she'd come back to town to look after her ill godmother who was part of the theatrical society revival AND I gave the hero a teenage sister who was also involved. It was also something that could really showcase how a community pulls together to achieve something, which is what my rural romances are all about.
The plot came together pretty easily after that. And I was ecstatic to be writing about something close to my heart.
I LOVE the theatre – whether I'm on the stage or in the audience. Last year my hubby and I celebrated our anniversary with a night out to see WICKED on stage and this year we took our boys to see MARY POPPINS. There's something about sitting back in the audience and watching actors bringing a story to life. It's MAGIC!
I hope that in Jilted I've conveyed mine and the characters' enthusiasm for the theatre. And I hope if you read this story, you'll enjoy the theatrical society aspect as much as I did J
Rach, thanks for the insights into your inspiration. I have to admit to being a bit of a drama queen myself and I adore a night at the theatre. Sadly it doesn't happen often enough, but I have plans for that to change!! I think my favourite stage show would still be Phantom of the Opera although Man of La Mancha comes a narrow second. So what's your favourite stage show? Was it a concert, a play or perhaps a musical?
Find Rachael at her Website: www.rachaeljohns.com
Blog: www.rachaeljohns.wordpress.com
Facebook page: https://www.facebook.com/pages/Rachael-Johns/260103224001776
Twitter: https://twitter.com/#!/RachaelJohns
Jilted Blurb:

She left him at the altar, but her heart was always his…


After more than ten years away, Australian soap star Ellie Hughes returns to the small country town of Hope Junction, determined to remain anonymous while caring for her injured godmother, Matilda.

But word spreads fast in the tight-knit community. It isn't long before the people of Hope's are gossiping about the real reason for Ellie's visit and why she broke the heart of golden boy Flynn Quartermaine all those years ago.

Soon Ellie and Flynn are thrown back together again, forced to deal with the unresolved emotions between them. For Ellie is not the only one with secrets. Flynn has his own demons to battle, and Matilda is hiding something from her much-loved goddaughter.

When all is uncovered, can the ill-fated lovers overcome the wounds of their past? Or is Flynn destined to be jilted again?