It's inevitable when you work in aviation that aircraft will have mechanical issues and delays will occur. Most airline pilots will find themselves stuck in a noisy terminal waiting for the engineers to work their magic.
Where I work it's a little more exciting than that! We had a five hour delay on Horn Island earlier this week and here's what we did to fill in time.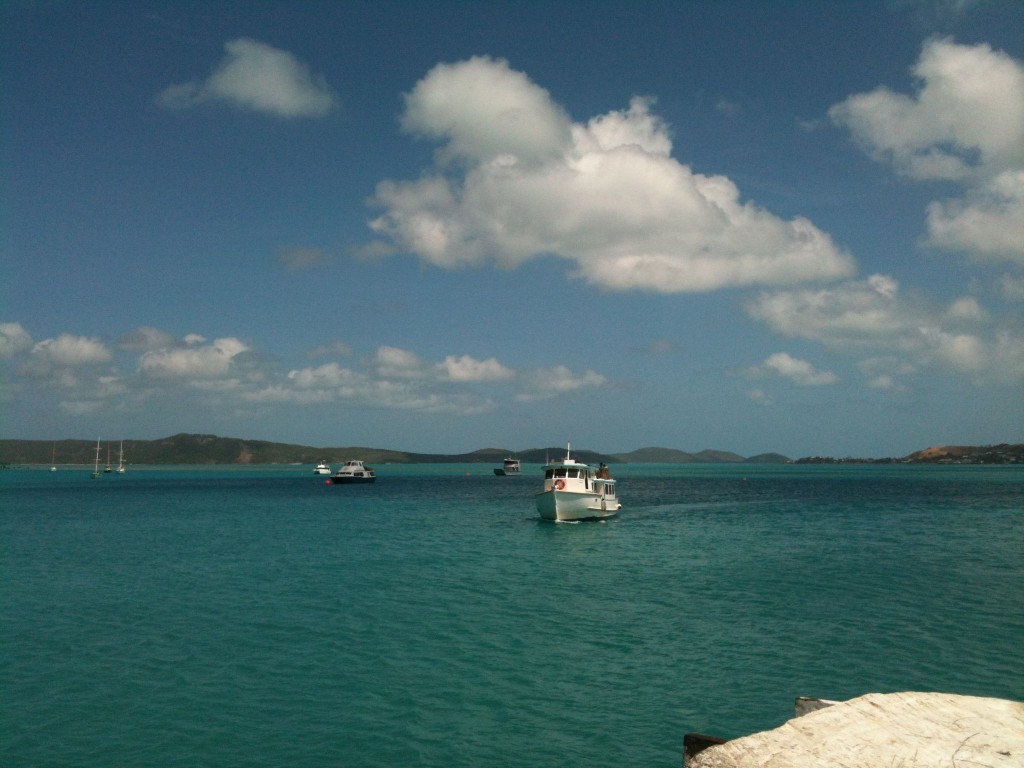 First off we wandered down to the jetty to have a look around. Luckily for us the ferry had just arrived from nearby Thursday Island, which is the administrative centre of the Torres Strait.
The ever smiling Captain Daniel invited us aboard. Who could say no!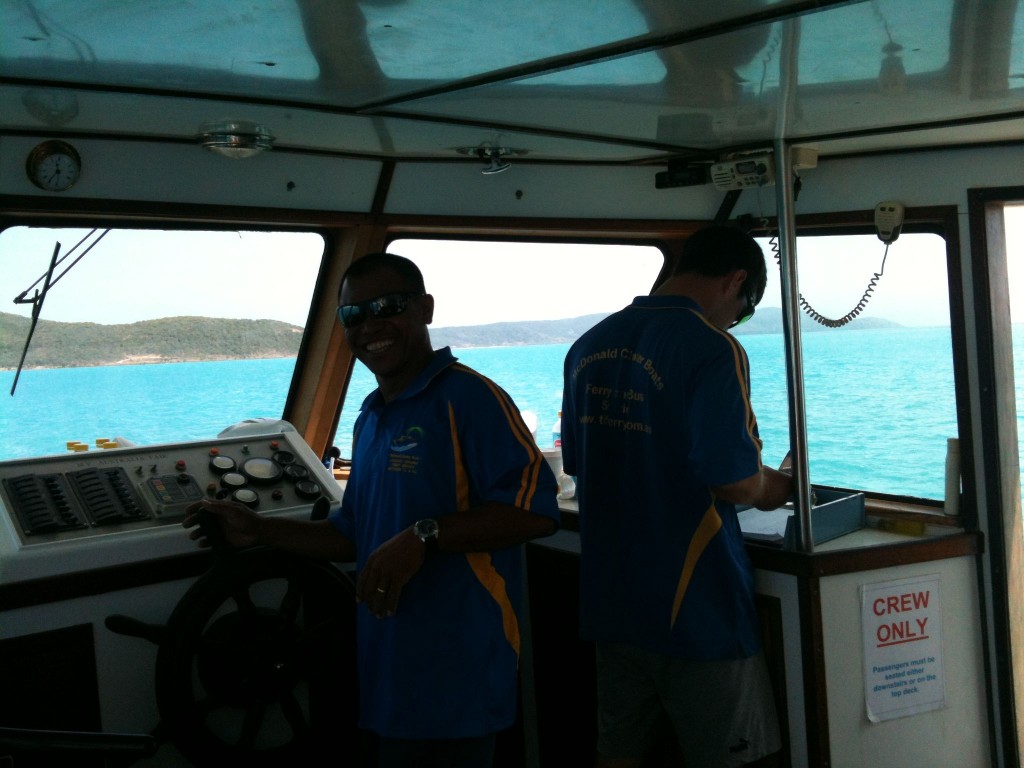 Not only did he welcome us aboard, but he then proceeded to give me a run down on operating the boat!
Once we landed at Thursday Island we wandered along the waterfront and up to the Quetta Memorial Church, which was built to honour the 134 lives lost when the Quetta foundered on an uncharted rock in the Torres Strait in 1890.
From there it was a leisurely stroll around the block and back to the jetty for the trip back to Horn Island.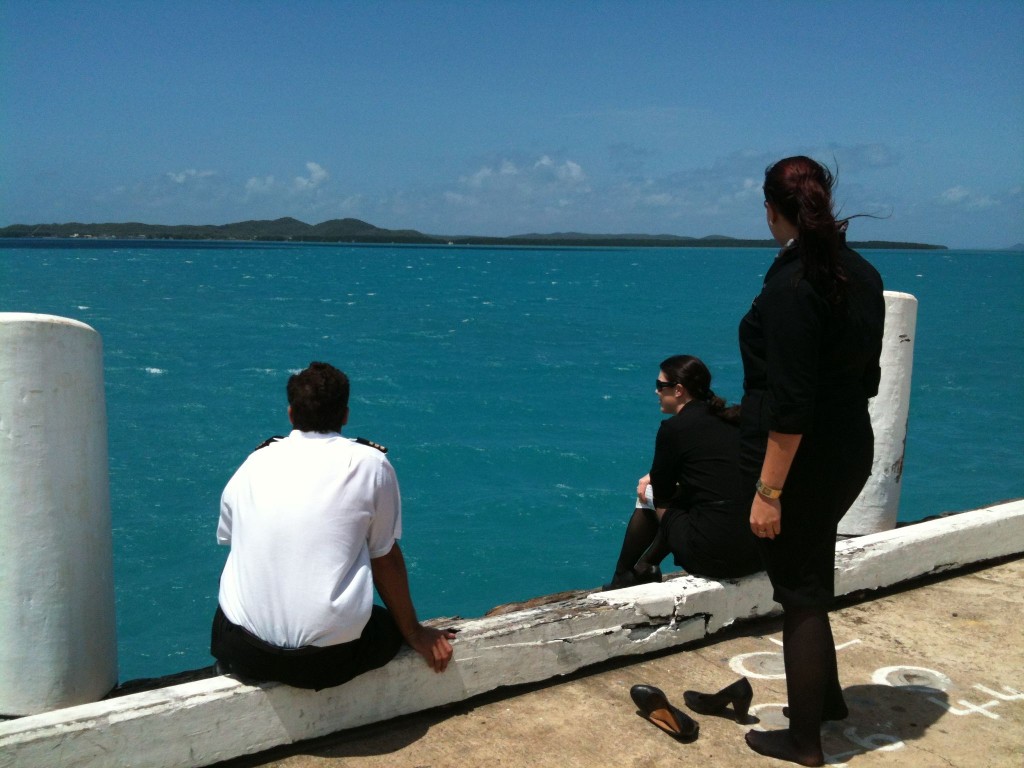 So next time you're stuck in an airport spare a thought for regional Australia where the delays may be a whole lot longer, but at least the scenery is spectacular!
PS. I took the photos on my ancient iPhone so the colours are very true to life 🙂