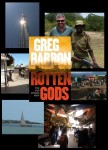 I've always loved reading international thrillers and today's blog guest, Greg Barron, has written an excellent example of the genre, but with a difference. ROTTEN GODS is a fascinating compelling read. I'll let Greg explain why he chose to write this story and what makes it special.
Greg, over to you.
I decided early on that my thriller, Rotten Gods, would not perpetuate stereotypes. In my travels and research I had come to understand how poverty and sectarian hatred creates violence. I wanted to present some of the viewpoints of people at various points in the political and social spectrum. Terrorists for example. Self serving western politicians. Frustrated moderates. Soldiers who commit atrocities because they are ordered to do so.
Everyone has a point of view. To the suicide bomber preparing to die shahid, Islam is not just a religion, but a set of rules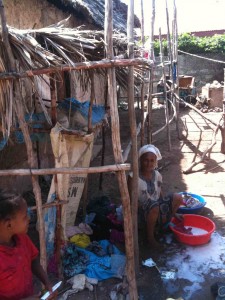 that govern every waking moment. Jihadist misinterpretations of the Qur'an have attracted and enthralled him. He believes that martyrdom will see his name revered forever on earth, bring a glorious afterlife, and honour to his family. He has watched American Predator drones fly overhead and unleash missiles on homes and meeting places. He has seen burned bodies, ruined buildings and the shrapnel wounds. He has seen on the internet that a large proportion of Westerners have so much when he has so little. So when he is asked to wear an explosive vest and trigger it at a funeral, or outside a military barracks, he'll do so willingly.
What about the American, British or even Australian serviceman who opens fire on a car full of civilians? Yesterday his best friend was killed in a car bomb that careered towards his check point. Every person, every vehicle, every hand cart is potentially lethal. His only possible way of separating the deadly from the innocuous is to study nuances of behaviour. He pulls the trigger when someone behaves erratically; because he is afraid.
I wanted to show how fear motivates individuals, and ultimately, governments. As mentioned above, I wanted to break down stereotypes. Ask anyone: Muslims are violent, and Buddhists are gentle, aren't they? Yet right now Buddhists are oppressing and displacing Muslims in Burma. Video clips of Buddhists setting Muslims from the Rohingya minority on fire are currently circulating on the internet.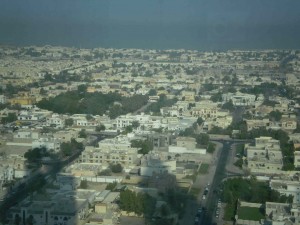 Rotten Gods makes the case that inequality, coupled with environmental and economic issues that might make it worse, is possibly the greatest issue facing the next few generations. History suggests that, if not addressed, it will ultimately destroy society.
Some of the villains of Rotten Gods are killers. Sociopathic, programmed killers who serve violent twisted versions of the gentler gods followed by so many. There is no relativity here. Murder is murder. I did not write Rotten Gods to be a gentle book. I wanted to write the truth.
Congratulations, Greg, you've succeed in telling the truth in a compelling and at times confronting way. Written in first person, present tense your story sucks the readers into the heart of the action in a very personal way. All the best with the book's success and I look forward to reading more of your stories.
Thanks for dropping by my blog.
Greg Barron

Greg was born in New South Wales and has also lived in Canada and the Northern Territory. He grew up reading Alistair MacLean, Tom Clancy, Robert Ludlum, Desmond Bagley, Jon Cleary, Wilbur Smith and John Le Carre and dreamed of being a writer from an early age.

He has qualifications in Education and Aquatic Science and has studied Global Terrorism through St Andrew's University, Scotland. He has worked as a librarian, a music teacher, a primary producer, an educator in remote Indigenous communities, and played the guitar semi professionally.

Greg enjoys music, bushwalking, boating, canoeing, reading and travel, both internationally and in Australia. His writing reflects strong interests in political, social and environmental change. He lives on a small farm in Eastern Australia's coastal hinterland with his wife and two sons.

Find Greg at: www.gregbarron.com

Follow him on twitter:@gregorybarron

Like him on FB: www.facebook.com/GregBarronAuthor