I love flying over the Channel Country in western Queensland where I can see proof of the changing seasons in the amount of water spreading through the vein-like webbing of rivers and creeks. Nicole Alexander is a grazier who's directly influenced by that ebb and flow. Today she's sharing her wonderful evocative thoughts on water. Where ever you are in this wide brown land ours I'm sure her words will resonate.
Enjoy.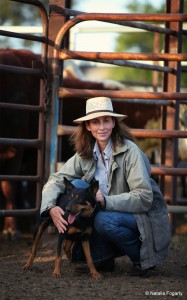 "When you make your living from the land water is always on everyone's mind. As I write this the storm front that we were hopefully waiting on has fizzled out and passed us by, leaving our crops thirsty and pasture brittle after a long cold winter.Historically, September brings dry, blustery winds with the chance of precipitation average at best, yet still we hope for that elusive shower.
While I discuss weather conditions over the telephone with my father I have arrived in Echuca, VIC as part of my tour for Absolution Creek. I've not seen the mighty Murray River before, nor the Campaspe and Goulburn Rivers, which join up and flow from, Echuca. Here Paddle-steamers ply the waters once again as tourists gather to be a part of a by-gone age.  Trade was brisk on the river a hundred years ago and my dinner companions last night shared stories of a three week turn around to get the steamers northwards – when the rivers were running (after seasonal rains in the north) – in order to transport wool and other commodities further downstream from areas in far western New South Wales.
The Murray has benefited from the major flooding upstream over the past couple of years, and the locals tell me tourism is gradually starting to return to this beautiful part of town, the port of Echuca. In contrast to the benefit that water has brought to this part of the world, I still have images of the flood that peaked on our property mid-January this year, when 18,000 acres of our land went under water.
The Whalan Creek accosted us on one side, (it flows from the northwest slopes to the east of us) and in our north the Boomi river, a tributary of the mighty MacIntyre River (it flows through the QLD border town of Goondiwindi), hit us from the other side. All this water eventually merges with other major systems, which weave across our magnificent country like an intricate tapestry. Rivers such as the fabled Condamine in western QLD, and the Barwon to the west of us, to name just two are all part of the waterways that eventually merge and converge in our great inland river system.
It was mizzling at Echuca last night. The rain misted down and despite being in the middle of the street on my way back to where I was staying, I tilted my head back and felt the splats of wetness on my face. Despite the recent floodings, it is the ten year drought that is burnt into my mind and I will never say no to rain again.'
Find Nicole at : www.nicolealexander.com.au
Her latest release Absolution Creek is available now.
One man lost her. One man died for her. And one would kill for her … Nicole Alexander's new bestseller is a sweeping rural saga spanning two generations. In 1923 nineteen-year-old Jack Manning watches the construction of the mighty Harbour Bridge and dreams of being more than just a grocer's son. So when he's offered the chance to manage Absolution Creek, a sheep property 800 miles from Sydney, he seizes the opportunity.

But outback life is tough, particularly if you're young, inexperienced and have only a few textbooks to guide you. Then a thirteen-year-old girl, Squib Hamilton, quite literally washes up on his doorstep – setting in motion a devastating chain of events…

Forty years later and Cora Hamilton is waging a constant battle to keep Absolution Creek in business. She's ostracized by the local community and hindered by her inability to move on from the terrible events of her past, which haunt her both physically and emotionally.

Only one man knows what really happened in 1923. A dying man who is riding towards Absolution Creek, seeking his own salvation…

From the gleaming foreshores of Sydney Harbour to the vast Australian outback, this is a story of betrayal and redemption and of an enduring love which defies even death.