This morning I've taken time out from ploughing through my latest edits to chat with Steve Rossiter, founder of The Australian Literature Review. This is his first stop on an International Blog Tour to celebrate the release of The Life and Times of Chester Lewis, a sequential anthology. I contributed a chapter to the book and very much enjoyed being part of the project. I was, however, surprised at how difficult it was to write something based on other writers' characters and settings. Fan fiction looks deceptively easy!
The Australian Literature Review is also running an international fan fiction competition with a significant cash prize. Find the details at http://chesterlewis.net/fan-fiction-competition/
So, consider the champagne duly popped, the streamers hung and it's time to party!!
Over to Steve. Hope you enjoy the conversation!
Steve you've been working hard to promote writing in Australia for the last few year. What did you hope to achieve when you established The Australian Literature Review?
The stated aim of The Australian Literature Review, or at least part of it, is to revitalise Australian literature. I wanted to create a site where aspiring fiction writers and published fiction writers could go to learn more and advance their writing.
Fiction writers across the country have met one another through the site, short story competitions have prompted writers to complete stories and find readers for their fiction, writers have gained valuable insights through author and publisher interviews, short story competition entrants have gone on to be published in short story collections, a writer from Zimbabwe told me a story of his, set in Victoria, published in an anthology by The Australian Literature Review played a part in gaining him a scholarship to study writing in the United States, and my plans for 2013 include connecting writers more globally with a major expansion of the site Writing Teen Novels and the launch of Writing Historical Novels.
One thing I don't want to do is create an insular network of writers who limit their thinking to Australia and to what certain people deem to make up 'Australian identity'. I would prefer local writers to draw from, engage with and add to what the wider world has to offer.
You've certainly succeeded in connecting writers both within Australia and internationally. Tell us a bit about the mechanics of integrated short story collections.
The Life and Times of Chester Lewis was written sequentially by 11 authors, with each reading the preceding stories before writing their own. Possessing Freedom, also released recently, is a collection of 12 stories written by 4 authors who got together as a group to discuss characters, setting and storylines.
A common feature of both books is that the stories in the book all take place in the same story-world, characters carry over across stories, and that the stories combine to also tell a larger novel-length story.
I hadn't heard of the concept before and it was a little daunting to start with. I have to admit I mulled it over in my head for quite some time before I was brave enough to start writing! Where did the kernel of an idea of The Life and Times of Chester Lewis start?
I developed the book concept as a way to create an original novel-length story for readers while also providing authors the opportunity to find new readers and, for the published authors, maybe to try out writing something beyond the usual range of their published fiction. I had the idea of a main character with a 100 year lifespan and a range of authors each telling a story from a different decade in this character's life.
I gave the first author, Michael White, free reign to write a story leading up to the birth of the main character. Michael's story began with a character named Chester Lewis nearing his 100th birthday in Perth in 2032 and, via an old letter to Chester from his mother, tells of events in Shanghai in 1931 which lead to Chester's birth in Perth in 1932. I asked Bernadette Kelly (children's fiction author, who was awarded the May Gibbs Fellowship for Children's Literature in 2010) to write the next story set sometime between 1932 and 1942 with Chester aged 0-10 years old. The process continued from there, with the general guideline of a story per decade throughout Chester's life.
It was interesting to see where the previous writers had taken the story. How did you go about choosing the writers you invited to participate in the anthology? Did their voices mesh? Was it their writing styles? Or something else?
I chose Michael White as the first author because I thought he would provide a good foundation for the book. He is an experienced novelist, biographer (primarily of scientists and fiction authors) and non-fiction author. I had also interviewed him, met him in person and personally read some of his books. As each story came in, I chose someone who I thought would be well suited to writing the next story; in terms of things like the content, the time period, Chester's age in the story and what each writer's interests and writing style might add to the story-in-progress. Part of this also came down to whose work I was familiar with. Many writers said yes, and some were too busy at that time or had a contract preventing them from taking on a new project at that time. So there were a number of factors which came together in arriving at the final mix of contributors.
What was the editing process like for you?
To simplify the editing process, it involved:
–       First, reading each story to familiarise myself with the content and screen for inconsistencies with other stories (or using a program to read it aloud for me to listen to),
–       then proofreading for spelling, grammar, and clarity of expression,
–       then going over previous stories when a new story came in to ensure consistency is maintained and that major plot developments are not ignored in later stories,
–       then formatting each story to achieve a consistent style throughout the book.
It certainly makes editing a little more complex than a story written by one author! Congratulations on pulling it all together.
The digital era is most definitely here. What impact do you see the rise of ebooks having on novellas and short story collections? Is this something readers are beginning to expect from their favourite authors?
Many novelists write a novel a year, and some are now releasing a short story or novella as an ebook between each novel to keep readers engaged with their fiction in that year-long gap.
The easy accessibility of book distribution which doesn't require any large upfront investment, via ebooks and/or print-on-demand publishing, is attracting lots of publishers and makes it easy for them to publish extras such as a short stories or novellas tied in with an author's novels. While there are readers who want more books from their favourite authors faster than they are being published, I wouldn't really say that there is a widespread expectation from readers that authors should provide a short story or novella between novels.
Phew! That's a relief. I'm not sure where'd I'd find the time to write short stories and novellas in between flying and writing a book a year…
So what's next?
Next year, Writing Historical Novels and Writing Teen Novels are going to be particularly interesting. Each site has a great mix of novelists from around the world participating as monthly contributors throughout 2013. The mix of novelists includes people who are also major publishers, historians, professors, film directors and producers, scientists, documentary makers, screenwriters, teachers, non-fiction authors, journalists (including a Pulitzer Prize winner), New York Times bestselling novelists, and much more.
I am also writing a novel set in Poland in 1939, featuring a teenage main character, with the intention of publishing in 2014. What I'm going for is a novel that will be both entertaining for teen readers and a serious historical novel for adult readers.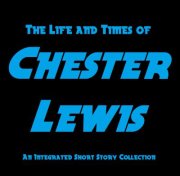 Steve, it's been lovely to have you here on the blog. Congratulations on producing two anthologies this year and thanks for all your work in promoting Australian writers in the wider international landscape! Look forward to reading your stories soon.

Follow Chester on Face Book
Find purchasing details at : http://chesterlewis.net/
Join in the conversation at The Australian Literature Review