At the Queensland Writers Centre in the Queensland State Library of course!
After the shock of landing from Cairns to find the temperature was 17 degrees on Friday, with a wind chill factor taking it even lower, I have to give Brisbane credit for turning on a glorious spring day yesterday.
As I walked over the Kurilpa Bridge to the QWC venue on Southbank I realised that sometime in the last fifteen years Brisbane has blossomed into a city with style. Along the South Brisbane stretch of the river the only evidence of last year's floods is the twisted mangroves clinging to the banks. The cultural precinct once again looks suitably smug and self-satisfied.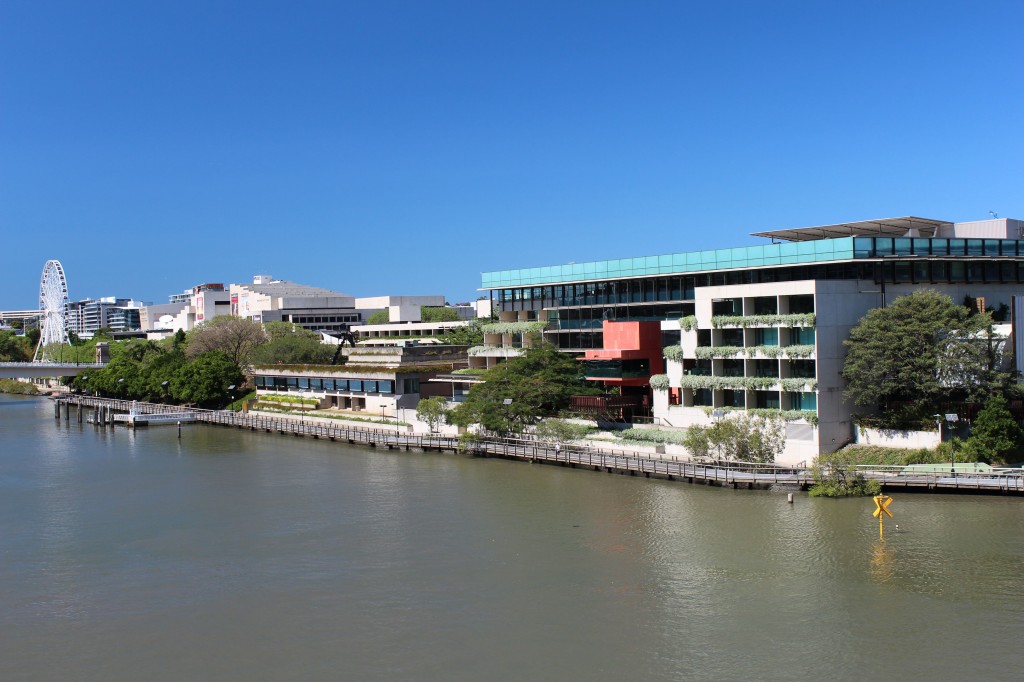 A wonderful diverse group of writers, at all stages of the writing journey, joined me for the day. There were plenty of laughs, loads of questions and fascinating insights into their imaginations. I love the way one photograph can spark so many different ideas.
Thanks ladies, and Brodie (our lone brave man), for sharing so generously. All the very best with your writing! Look forward to hearing of your publishing successes 🙂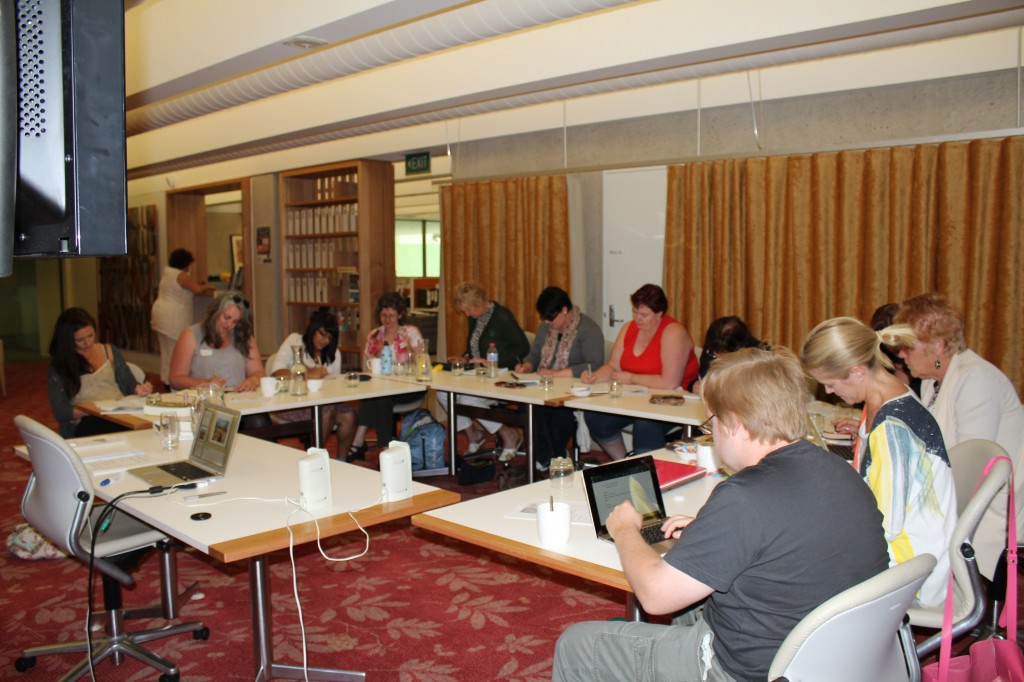 And remember to lock the dates for GenreCon into your diaries!