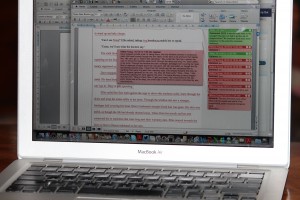 It's been a strange old week, starting with some highs, working its way through some deep lows, and ending somewhere in between.
On Monday I submitted the completed structural edit for Half Moon Bay after a frantic couple of weeks, including house-guests, solar eclipses, and a hectic flying schedule. I'm happy with the extra depth to the story, the additional insights into my characters – especially the guys – and the heightened tension.
As Half Moon Bay has more men than my previous stories I wish I'd remembered that blokes only give up their inner most fears and conflicts after they're nailed to the floor… The really good news is that my publisher is also happy with the manuscript and is currently polishing it for the copy edits. My work will begin again in another month.
The middle of the week was the low point as we reluctantly pulled out of purchasing Dignity. It was a difficult decision and I'm sorry that I couldn't fly to Brisbane with GW and talk to the owners. I would rather have been there with him, with them. I know this is not an easy time for them and our thoughts go with them as they face their current challenges. Their grace and strength as a couple will, I'm sure, see them win through.
For us it's back to the drawing board. With Christmas bearing down on us I accept that our dream is still some months away.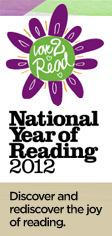 Meanwhile there's plenty to do sorting our house out for tenants.There are neglected friends and family to catch up with and I'm looking forward to spending time with GW (recently retired) and Zeus.
I ended the week feeling a little flat, but this morning a friend dropped around with a pile of books for me to sign. She'd decided to give books for Christmas presents this year and started with mine! Love that woman 🙂
Tomorrow I head to Babinda Library for my last chat as a National Year of Reading Champion. It's been a fabulous twelve months spreading the word about literacy and reading. I've loved meeting readers up and down the east coast of Australia all bound together by our love of stories. I hope the momentum continues!
Happy reading 🙂