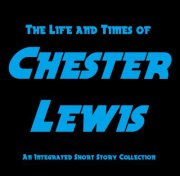 Are you anywhere near Mackay this weekend??
If so head to Collins Booksellers, Sydney Street Markets, in Mackay on Saturday, December 1st at 10 am.
Local authors SM Johnston and Kelly Inglis will be launching the collaborative novel, THE LIFE AND TIMES OF CHESTER LEWIS.
I was hoping to be part of the launch, but unfortunately that wasn't possible. I know it will be an entertaining morning so drop by and meet the authors!
If you're a short story writer then check out the Life and Times of Chester Lewis Fanfiction Competition. There's First Place prize money of $2000 up for grabs. Details are on the website.