Okay, okay, Moreton Bay may not exactly be classed as the High Seas, but there were plenty of dramas today and since I'm a writer I'm expected to embroider the facts, right?
So it started off well with Zeus the Old Salty Sea Dog going for a ride in the rubber ducky.  Anchoring was uneventful – tick that one off this list as well.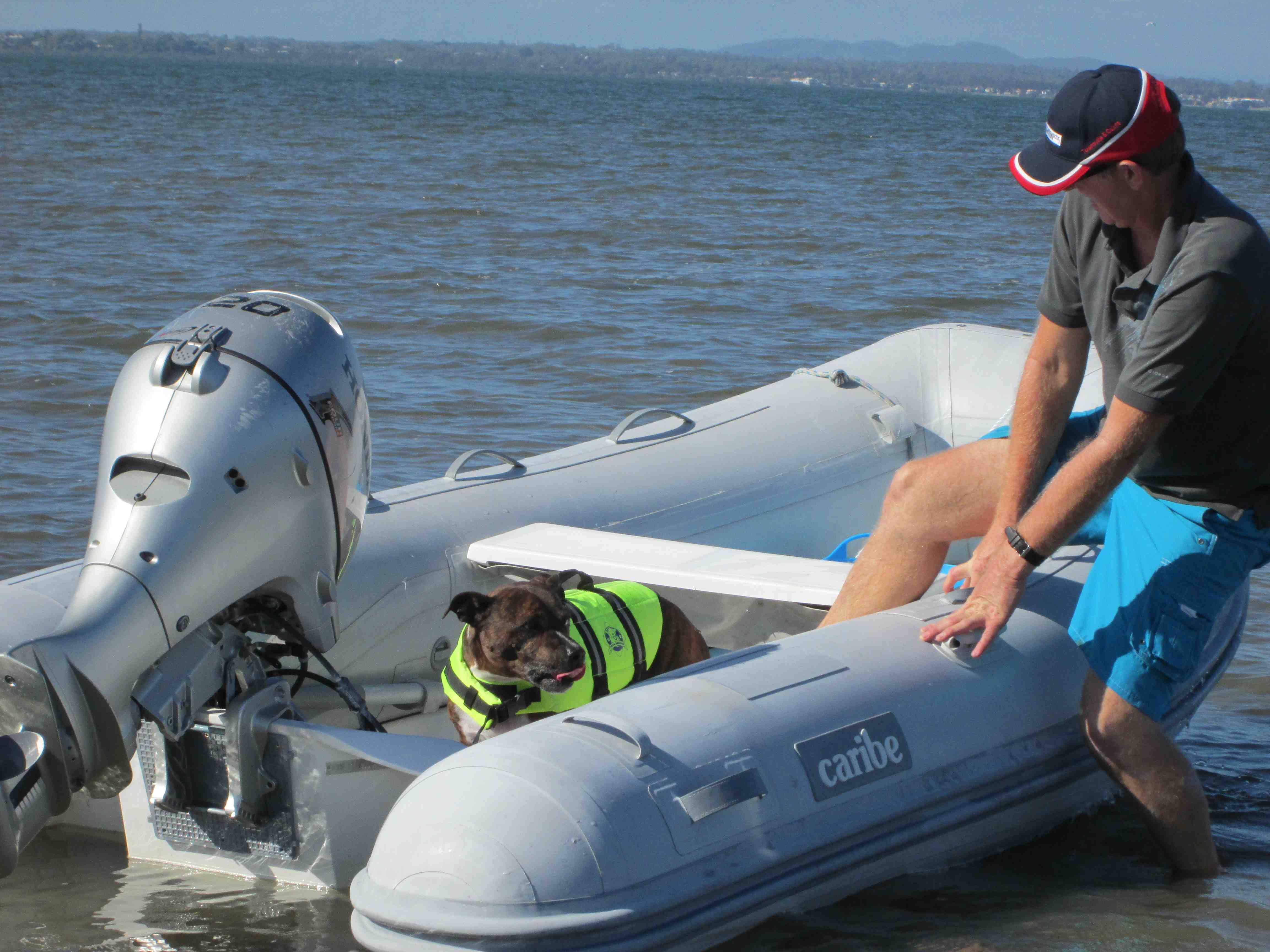 Next we tried out the oars. They worked, as did GW's muscles, right up until the housing on the oar-lock broke… Lucky we both used to paddle canadian canoes in a former life!
Roo Bin Esque bobbed serenely, oblivious to the dramas.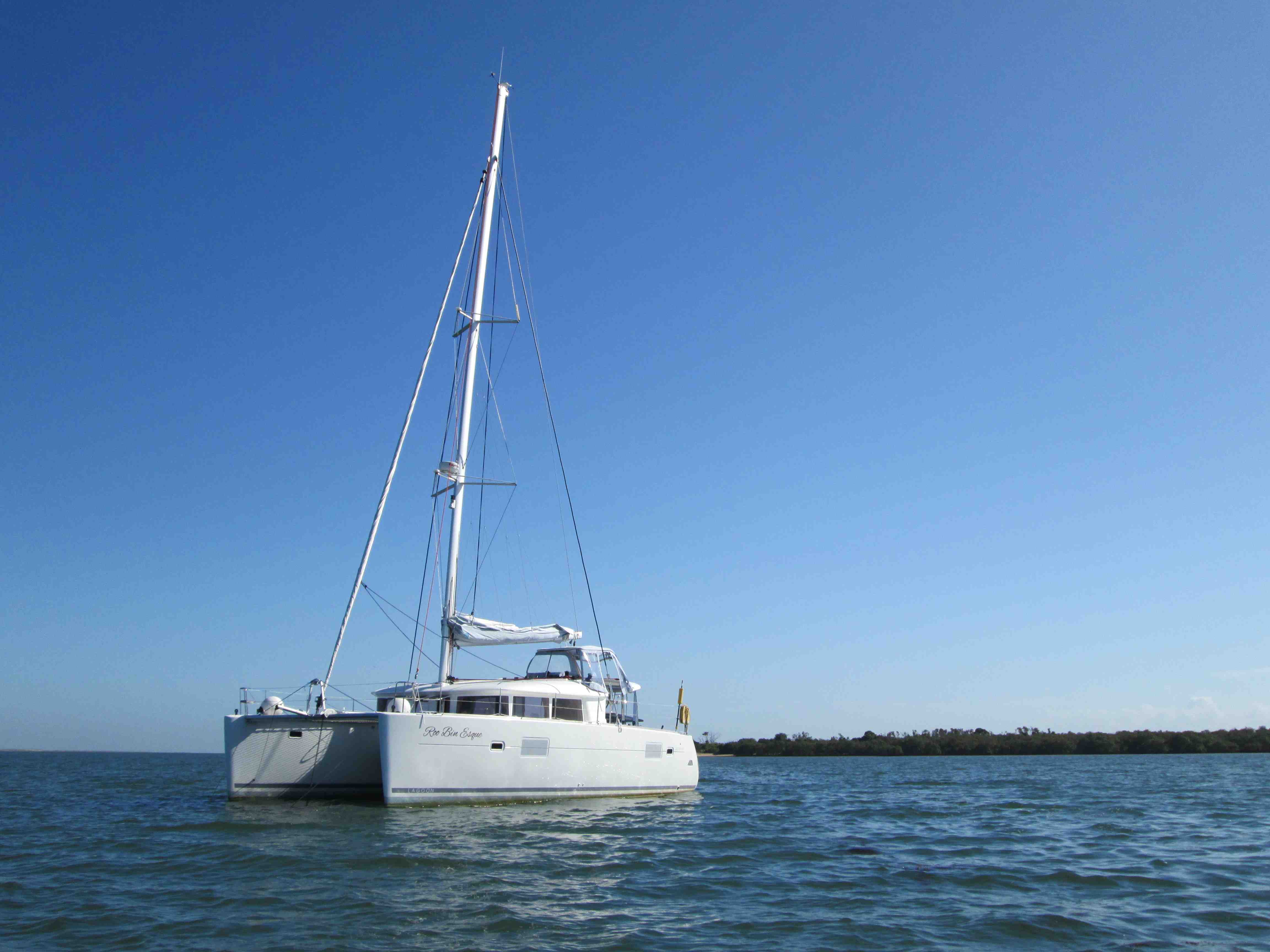 Back on board it was time to hoist the sails fully for the first time. Yay! With a modest amount of messing about (read that as a truckload…) we finally had the mainsail to the top of the mast. It was a perfect day on Moreton Bay and we smugly sailed along. Hubris is a dangerous thing… The time came to take the sails down. Everything was ready to go, ropes were released and ?
Nothing…  We tried turning her out of the wind then into the wind. We tried pulling it higher and letting it drop again. I tried feeding the rope up the mast, but the sail remained in blissful ignorance stuck at the top of the mast. There was only one thing for it. I had to go aloft.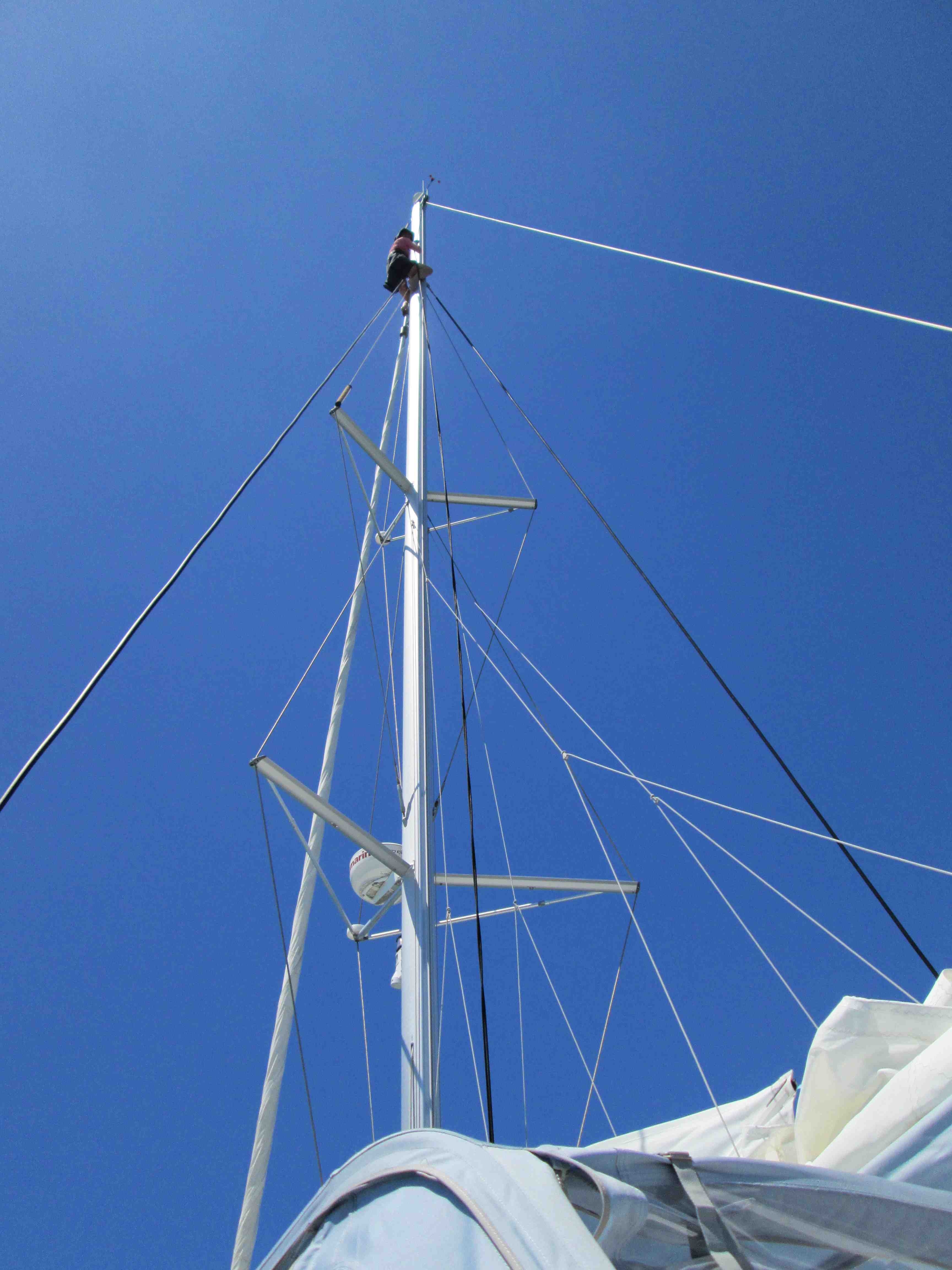 The view from 20 odd metres up a mast is magnificent, exhilarating and scary. I now have a whole new range of physiological reactions to fear to use for future characters in jeopardy. (There's always an upside!) I also have a whole new range of bruises, but that's another story… With a lot of brute force and persuasion we finally got the sail to drop and headed back into the marina.
With a chubby boat like ours the wind plays havoc when you're driving into a mooring pen. It takes patience, skill (and we're still learning) and you need space. The gods hadn't finished with us yet. This was the scene as we came through the leads and into the marina. The dinghy racing fleet was heading out.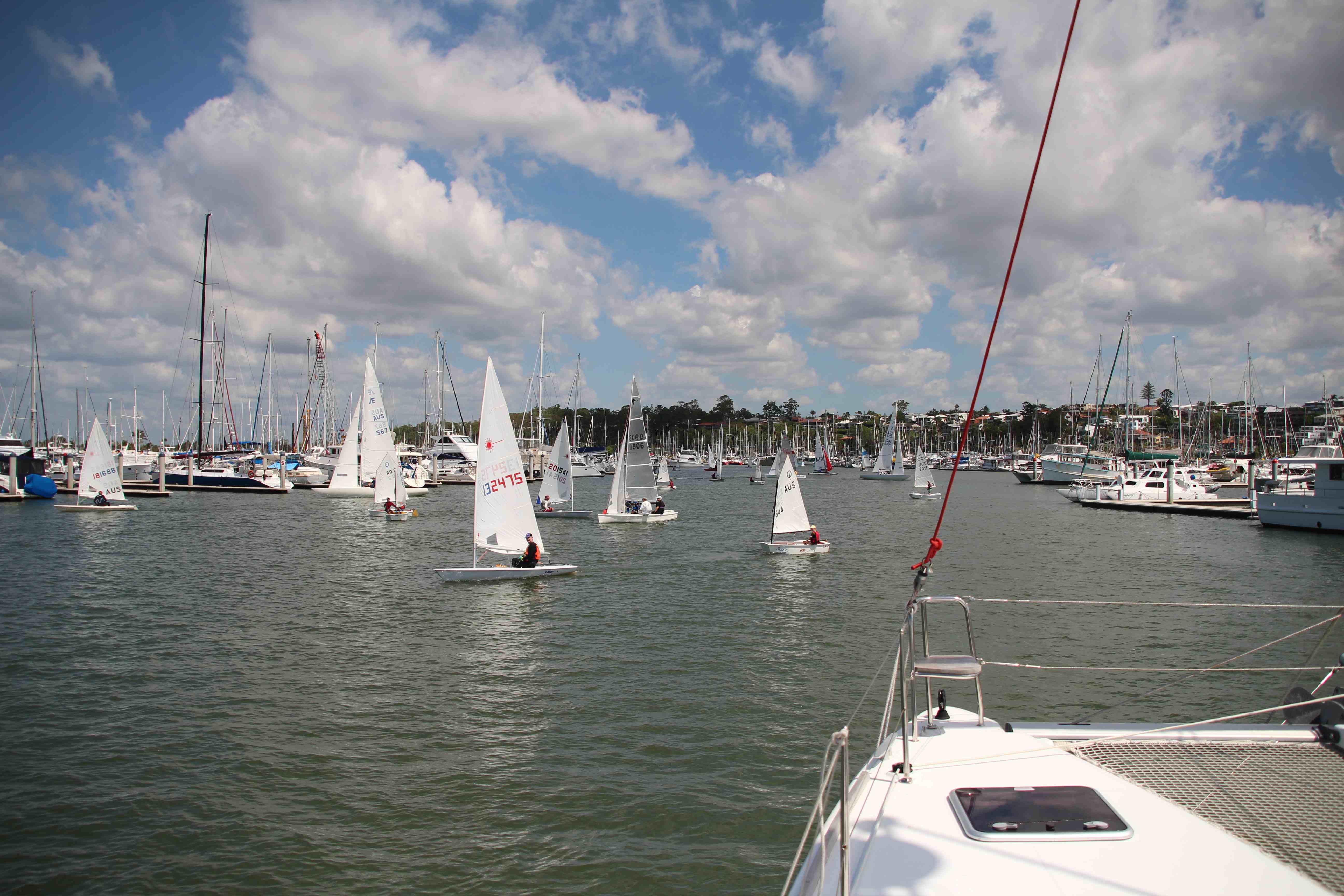 In the process of trying to do a 360 and clear the area a familiar voice hailed us from one of the dinghys. Ralph Stutchbury it was lovely to see you, but next time I hope it's less eventful.
We're moored up now waiting for our first real guests to arrive. The evening is golden and soft. Nothing like a drama or three to make you appreciate life!