I love the way the universe sends gifts when you least expect them and perhaps most need them. Today's guest, all the way from Colorado, sent me a lovely email on a day when I needed some sunshine. I call it serendipity and I'll let her explain the rest of the connection! Please welcome Donnell Bell 🙂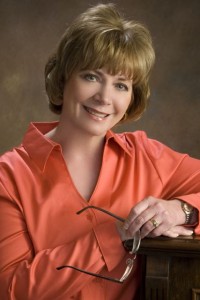 Hello, and a huge thank you to Helene for the invitation to guest on her wonderful blog.  How I got here is interesting.  I'm a member of Romance Writers of America, and every year the published authors read books entered in the RITA®.  I write Romantic Suspense, so you can imagine what book I grabbed first from the entries–none other than BURNING LIES.  I hadn't read Ms. Young yet, so I settled back for an adventure.  And what an adventure it was!
Something else occurred to me.  Even though Helene's book takes place in Australia, I couldn't help noticing some similarities between our worlds.
In Helene's book her heroine Kaitlynn Scott is trying to outrun her past –I hope it's not a spoiler to say, her husband was killed in a wild fire, and the fire was set by an arsonist.
I couldn't turn the pages fast enough, because, unfortunately, in my state of Colorado we have had three devastating wildfires in recent years, and as I type this ten are burning.  Two fires are questionable in the way they started, so it's not an exaggeration when I say I related to this book.
I also related as an author and the way Helene developed her characters.  In BURNING LIES, the heroine has moved to a new location and she's raising a young son.  In BURNING LIES, an undercover cop just happens to move into the property next door to Kaitylnn.
In my debut novel, THE PAST CAME HUNTING, my heroine Melanie Norris, is a widow like Kaitlynn.  She has a teenage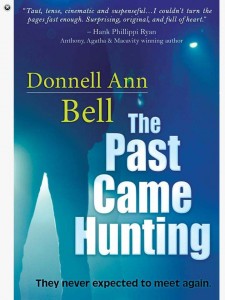 son and she just happens to move next door to a police lieutenant.  Only in my scenario, he's not undercover – Melanie and Joe recognize each other immediately—he's the cop who arrested her 15 years earlier.
In BURNING LIES, Kaitlynn's antagonist is infatuated with the attractive firefighter.  In THE PAST CAME HUNTING, Melanie's antagonist doesn't like her one bit.  He's the man she sent to prison, and he's out for revenge.
Set in two different countries, I found it amazing how much these two books had in common, and how much I love Helene Young's writing.  Oh, one more thing, Helene and I have in common, this year she's a finalist in the 2013 Daphne du Maurier Award for Excellence in  Mystery/Suspense, and last year, I was a finalist in the 2012 Daphne du Maurier Award for Excellence in Mystery/Suspense.
Small world, isn't it?
Thought I'd share an excerpt of when my hero and heroine meet in THE PAST CAME HUNTING.  Also I'd love to give away three downloads, reader's choice of my debut release, THE PAST CAME HUNTING or my second release DEADLY RECALL.
Small world indeed, Donnell, and I love the idea of the two of us working away on different sides of the world and exploring such similar themes in our stories. And thank you for the generous giveaway. Everyone who leaves a comment will go into the draw!
Thanks again for visiting my blog, Donnell, and I look forward to your new release in November 2013!
Excerpt from THE PAST CAME HUNTING

Standing in the presence of Matt's never-stay-at-home dad, relief flooded her.

"Oh, Mr. Crandall, thank heavens. My name's Melanie. My son, Luke, is a friend of Matt's. Call me a flake, but I'm out of gas."

He reached across the seat and opened the passenger door. Light flooded the interior. "Happens to the best of us. There's a gas station on the corner. Hop in."

Even though his voice seemed kind, she hesitated. After all, taking rides from sweet-talking strangers had been her downfall. But that had been a lifetime ago, and she knew this man. Or at least his son. The decision made, she rounded the car. Sliding in beside him, the scent of coffee and his musky fragrance filled the air. "I can't thank you enough. I wanted to start . . . dinner."

That's when she saw this was no ordinary vehicle. A laptop computer was bracketed to the console, and above it a radio. The world seemed to slow as she focused on every detail. The dash . . . the console . . . and finally the man behind the wheel.

Her gaze took in his long legs, the veins in his powerful-looking hands, his rolled-up sleeves and at last settled on the sizeable scar on his inner forearm.

Shock made her numb.

It wasn't possible. How had she missed the connection? She hadn't thought of the man in years. The cop who'd arrested her, his name had been . . .Crandall.

Somehow Mel found the strength to look into his eyes. And when she did, she came face to face with what could only be a mutually shocked expression.

"You," she whispered.

"You," he replied.
Donnell Ann Bell is the author of The Past Came Hunting and newly released Deadly Recall from Bell Bridge Books.  Both books were nominated for the prestigious Golden Heart from Romance Writers of America®.  The Past Came Hunting climbed as high as #6 and Deadly Recall reached #1 on Amazon Kindle's paid list. Her third release from Bell Bridge Books will be in November, 2013.

Her website is www.donnellannbell.com

Facebook: https://www.facebook.com/pages/Donnell-Ann-Bell/285286321485019?ref=hl

Twitter:  @donnellannbell.com