What's the best way to scare the Indian mynas off the boat so Capt G is not continuously hosing the decks?
Get Oswald the Owl on the job 🙂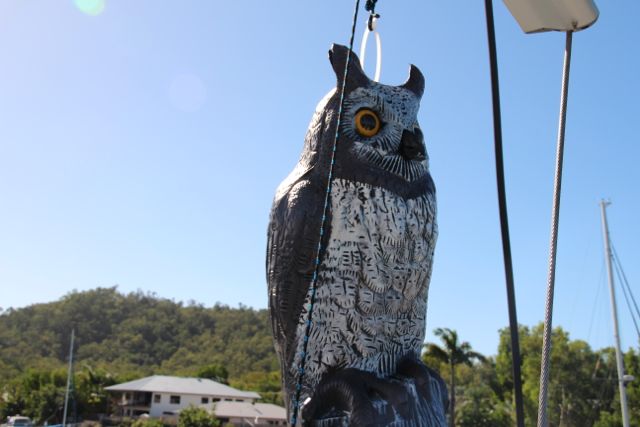 And since I knew you'd all want to know what the view looks like from this elevated position half way up the mast I joined Oswald just hanging around.
Worth the effort. What did you get up to today?