You know how much I love taking photos of sunsets and sunrises. (Capt G believes I may be a tad obsessed… he may have a point…) And many of you are kind enough to say I should do a coffee table book – which I may do for Christmas giveaways – but I thought I'd do something a little different to celebrate Return to Roseglen. I've had one of my very favourite photos from Limeburner Bay turned into a block canvas print, which I think would look lovely on a wall – of course I'm very biased! (I should also clarify that Capt G is NOT included in the prize ❤️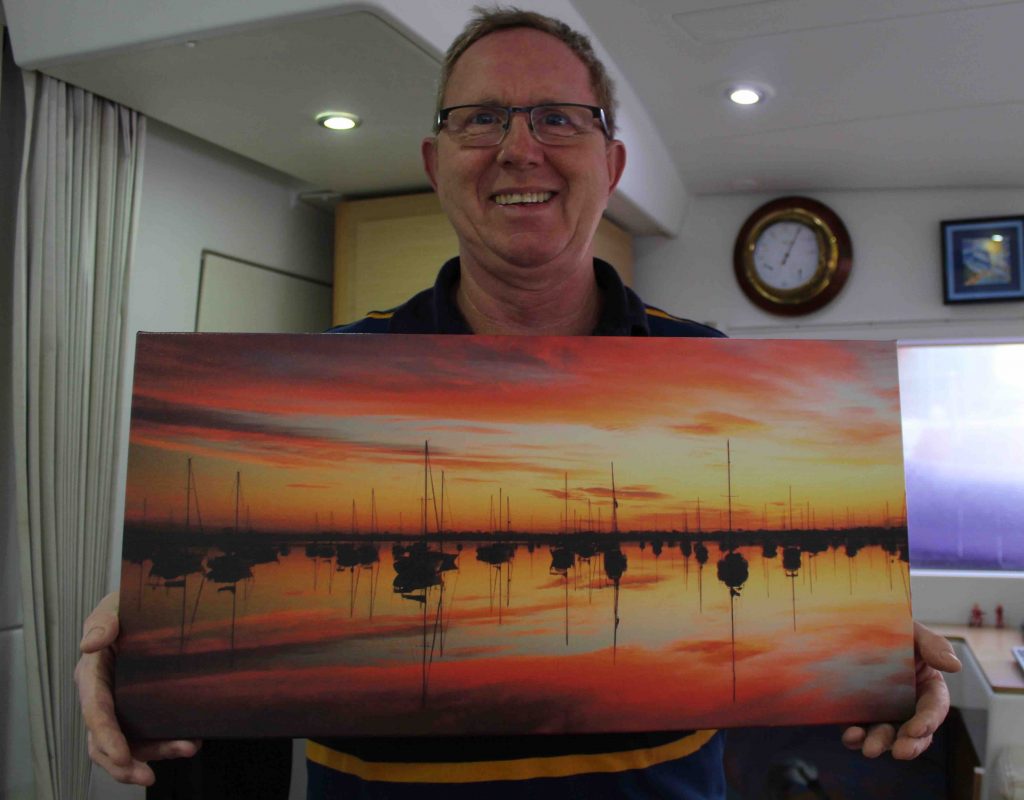 So how do you enter the draw?  
*****Sign up for my newsletter!*****
You're already signed up? Thank you for being part of my writing world – your name will have two entries in Capt G's hat.
There will be more ways to enter on my social media pages as well so feel free to share and tag me and I'll keep adding your name into the draw each time you do that.
If you'd like to leave a review on Goodreads, Amazon or iBooks then your name will go into the hat with a gold star attached and there will be a bonus prize if you're the winner. You've already done that, I hear you say? Excellent! You'll automatically qualify for a chance at the bonus prize.
The competition will run from 20th August to 6 pm Sunday 26th September. Capt G will draw the winner and I'll publish the winner's name back here on this post.