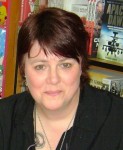 Today I welcome Lindy Cameron to the blog.  She's written across the full gambit of Crime from edge-of-your-seat thrillers like REDBACK, to her Kit O'Malley PI series set in Melbourne, to True Crime novels. Her latest release is WOMEN WHO KILL, which she co-authored with Ruth Wykes.
I was privileged to meet Lindy at a Sisters In Crime night in Melbourne when she chaired a panel discussion between Felicity Young and myself. It was a very funny evening and may well have lulled me into believing all panels are easy and entertaining…
Lindy's also embarking on an ambitious project which I hope she'll tell us about later!
Lindy, firstly congratulations on WOMEN WHO KILL. It's a fascinating, if at times uncomfortable, read. How did you go about researching and selecting the women in the book?
Thanks, Helene. And thank you for inviviting me along to your blog.
Uncomfortable is an understatement, I think, when it comes to the stories – or rather the subjects of Women who Kill.
My co-author, Ruth Wykes, and I first decided to concentrate only on women who had killed because they wanted to – not because they'd finally snapped after years of abuse, or were suffering in some other way.
Next we wanted to 'select' female killers who hadn't already been done to death (sorry about that) in other true crime collections.
At the same time, putting together a collection with this title meant there were some murderers that simply had to be included in our book no matter how many times they'd been written about before.
Kath Knight (possible Australia's most depraved killer) is one example; as was Valmae Beck, and Catherine Birnie.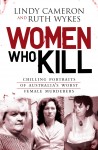 In the case of the West Australian serial killer, however, we had a 'point of view' that no other writer had had. Ruth had actually met Catherine Birnie; had spent time with her in jail – when Ruth visited Bandyup Prison to conduct workshops. Her insight into this unrepentant serial killer is chilling indeed.
While researching my story on Tania Herman,  the killer of Maria Korp (forever known as the 'Woman in the Boot' – and recently played by Rebecca Gibney in a telemovie that played a little loosely with the facts), I was lucky enough to speak to two people involved in the case. The psychologist who had been counselling Maria herself, in the few months before the attack that ultimately led to her death, gave me a glimpse into the world of a desperately unhappy woman who just wanted to hold on to the man she loved – despite his cheating and constant lies. And the account by one of the police officers who was on the scene when Maria was found, days after she'd been strangled and left to die in the boot of her own car, was heartwrenching.
It was never our intent to give a voice to the killers themselves, (with the exception of the happenstance that was Ruth's connection to Birnie), but rather to provide accounts of their crimes; and where possible how they impacted on the lives of those left behind or involved in the investigation. Much of our research therefore was done through court transcripts and by talking to investigators whose first-hand knowledge of the cases told the story for us.
The case of 'just how' Irene Maslin managed to talk a group of friends into killing another one-time friend, for instance, still baffles the detective who helped solve the murder of Paul Snabel.
The stories are certainly chilling… This is the second book you've co-authored. Can you give us some insights into how that process works?
It's actually a great way to write true crime – or non-fiction. I have friends who do it with fiction – and quite seamlessly. You cannot tell who has written what parts. Not sure I could do that. With true crime though it's quite easy – in the sense that my co-authors and I decided which stories we wanted to have in the collection; and then put dibs on the ones we each particularly wanted to write, and just worked the rest from there.
My first co-writing gig was the book Killer in the Family which I wrote with my sister Fin J. Ross. And no – it wasn't our family. That collection was about domestic homicides – which sadly make up the majority of murders.
Relieved to hear you weren't writing about your own family, Lindy!! You're the Internet Gatekeeper for Clan Destine (I keep picturing Xena ,Warrior Princess, with that title…). Tell us about the group and how you came together.
Love the Xena reference! The Clan Destine Book & Author Portal grew out of a writers' group that fellow crime writer Vikki Petraitis and I started back in 2008. We were both about to embark on new projects, that were also new genres – to us.
Vikki is well known for her true crime (The Frankston Murders, The Phillip Island Murder, Salvation) and was about to embark on her first 'comic' crime novel. I was about to throw myself into the Young Adult urban fantasy pond. We figured we needed feedback from writers other than ourselves. We now have 12 members writing in a variety of genres, and we meet once a month to talk writing, give each other feedback and eat ourselves silly.
Out of that group I decided to set up a website for (some of) our members; any other published authors who wanted to increase their online presence; and for some emerging writers to whom we all wanted to provide encouragement.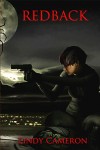 Working together with other writers is such an amazingly uplifting experience. Clan Destine sounds like a great example of that. Your book REDBACK, published by Mira, is an international thriller with a lead character, Bryn Gideon, who has potential for many more adventures.  Is there a sequel planned and if so, how's it going?
The sequel is in the works – along with other works in the works. I'm hoping the second in the series will be ready sometime next year. In the meantime I have the rights back from MIRA (after they sold out), so I am now republishing Redback through Clan Destine Press.
You've written three very different styles of book.  Do you have a preference for any one subgenre in particular? If so why?
I MUCH prefer to make things up. So crime and thrillers are my thing. Although as I said my latest project is a little different: a YA urban fantasy time-travelling adventure.
Sisters in Crime is clearly close to your heart. How did you become involved and what exactly does SINC get up to?
I joined Sisters in Crime the day it was official launched at the Feminist Book Fair in Melbourne in 1991. A year or so later I put my hand up to take over the newsletter – which I am still doing nearly 20 years later (although now it's a flash glossy magazine). I became a convenor (one of nine to 13, depending on the year) a little after that… and have not looked back. We have 500+ members Australia-wide, though most are in Melbourne where we are based. Most of those members are readers/fans of writing writing, rather than authors – but most Aussie crime writers are also members.
SinC is the best fun you can have while having the best fun. Seriously. I've had the priveledge of working with some of the most amazing women over the years. We have organised eight to ten public (open to all comers) 'crime' functions every year for 19.5 years; we produce a slightly irregular but fabulous magazine; we've presented nearly every female Australian crime writer (when we started there was only about five 'working' crime writers in the country – and we now have closer to 40); we've hosted nearly every international female crime writer who's visited Australia; we have in-conversations with authors; panels with writers and/or real-life crime fighting professionals (cops, forensic pathologists, lawyers, magistrates, judges); we launch books, we have triva nights; we hold the annual Scarlet Stiletto short story competition (prizes now valued at over $4000) and now in its 18th year; and since 2001 have been presenting the Davitt Awards for the best published women's crime.
In 2001 we held the World's first ever women's crime convention and Australia's first ever crime convention of any kind. The SheKilda Convention was a weekend celebration to mark our 10th anniversary.
SheKilda Again in 2011 will mark 20 years of Sisters in Crime Australia and will be an even bigger, grander and more awesome celebration of all things to do with Aussie womens' crime.
Publishing in Australia is usually seen as hard graft, but you've chosen to roll up your sleeves and take on that challenge. Tell us about your latest project and where you see it heading.
My sleeves are well-and-truly up and out of the way, as I am about to launch my own publishing company: Clan Destine Press. (The website will be up and running shortly so drop back in August :-D)
I am either ambitious or mad – or both; but I am certainly having a great time.
Apart from the many books I've had published as an author, I am also a book editor; and before turning to full-time writing 13 years ago I worked in-house and freelance for a variety of publishing companies.
So I know a thing or two about a thing or two. Hence the ambitious/mad thing. Because on one hand no one in their right mind would start their own publishing house; and on the other, madly-waving hand, I've decided it's the only way to go.
It's not actually hard – if you have the skills, and/or know the people who do; or even as costly as the big publishers make out.
As long as you secure a distributor then you have a good chance of making it work. Start small and build from there.
My idea of starting small (and I rarely take my own advice) is to launch Clan Destine Press next month – August 2010 – with three books. Yes, three books.
The book I am most honoured to be publishing, most excited to be the publisher of, and most thrilled to be the person who will send it out into the world – to you the readers –  is the lastest historical novel by the incredible Kerry Greenwood.
For those of you who may have been holidaying under a mushroom in Outer Mongolia for the last 20 years, Kerry is the author of 18 (and counting) Phryne Fisher mysteries; five Corinna Chapman mysteries; and a host of other historical, adult and YA fiction.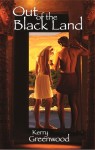 Clan Destine Press will publish Out of the Black Land – a story of love and political intrigue, set in Ancient Egypt during the reign of the mad king Akhnaten and his beautiful wife Nefertiti.
As I said I am also republishing my own adventure thriller Redback. The third of the first Clan Destine Press books is: Dougal's Diary, the delightful journal of a very special cat, by David Greagg.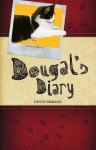 Clan Destine Press will specialise in genre fiction – of all kinds; oh, and cats! I have several projects already on the burner for 2011 and around the middle of the year will start looking for submissions.
Wow! I'm exhausted trying to keep up with you, Lindy!! Thank you so much for sharing your energy and your passion for writing. I'm sure Clan Destine Publishing will be a tremendous success 🙂
Lindy Cameron writes both crime fact and fiction. She is author of Redback, the first in a new espionage thriller series featuring Commander Bryn Gideon and a crack team of Australian retrieval agents. She has also published four crime novels: Golden Relic (now an eBook); and the Kit O'Malley PI series Blood Guilt, Bleeding Hearts and Thicker than Water.

Lindy is co-author, with her sister Fin J. Ross, of the true crime book, Killer in the Family; and co-author, with her friend Ruth Wykes, of Women Who Kill. She is contributing editor of the true crime anthologies Meaner than Fiction, and Outside the Law 2; and editor of Outside the Law 3.

A national co-convenor of Sisters in Crime Australia, Lindy is also editor of the mystery fiction anthology Scarlet Stiletto the first cut.

Her publishing house Clan Destine Press specialises in genre fiction and its first titles will be: Out of the Black Land by Kerry Greenwood; Redback by Lindy Cameron; and Dougal's Diary by David Greagg.