It's official I have two new covers! (No, not bedspreads as my silly husband just suggested…. duh…)
I know this may seem a little odd, but Border Watch is being re-released as WINGS of FEAR, complete with a new look cover.
'Why?' I hear you ask (as did I). It seems the feedback from booksellers was that people were confusing BW with the Border Patrol TV series and expecting to get  a true-crime book or assuming it was a memoir… Alas, the good souls in BW are all figments of my imagination.
So, to make it easier for everyone, Hachette has re-jacketed it for the smaller sized edition that will be released at the same time as SHATTERED SKY. I think it looks beautiful – although I may be biased 🙂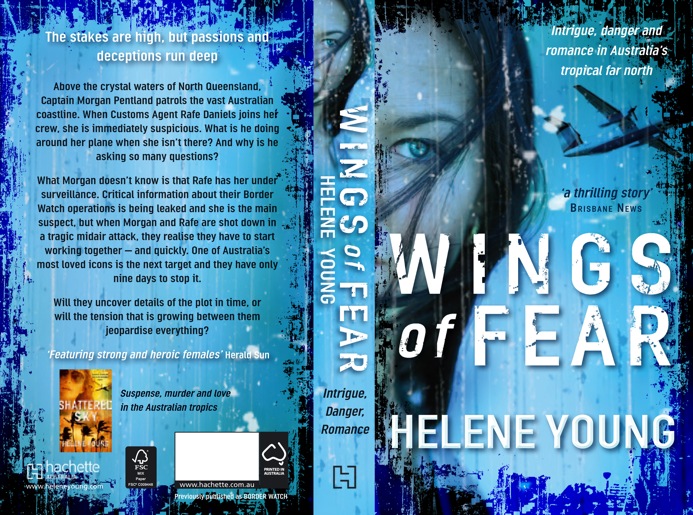 SHATTERED SKY is also progressing down its path to publication and the final cover is out as well. I have a girlfriend who I think looks remarkably like the photo of Lauren on the cover and she's a pilot too, so I hope she approves.