The windows are taped, the pool fence is wrapped, the garage roller door is braced. We've dropped off our valuable documents to friends with a storm bunker in their house and now we wait. On the drive back I took a photo of the Cook Highway (main road north out of Cairns) completely devoid of cars.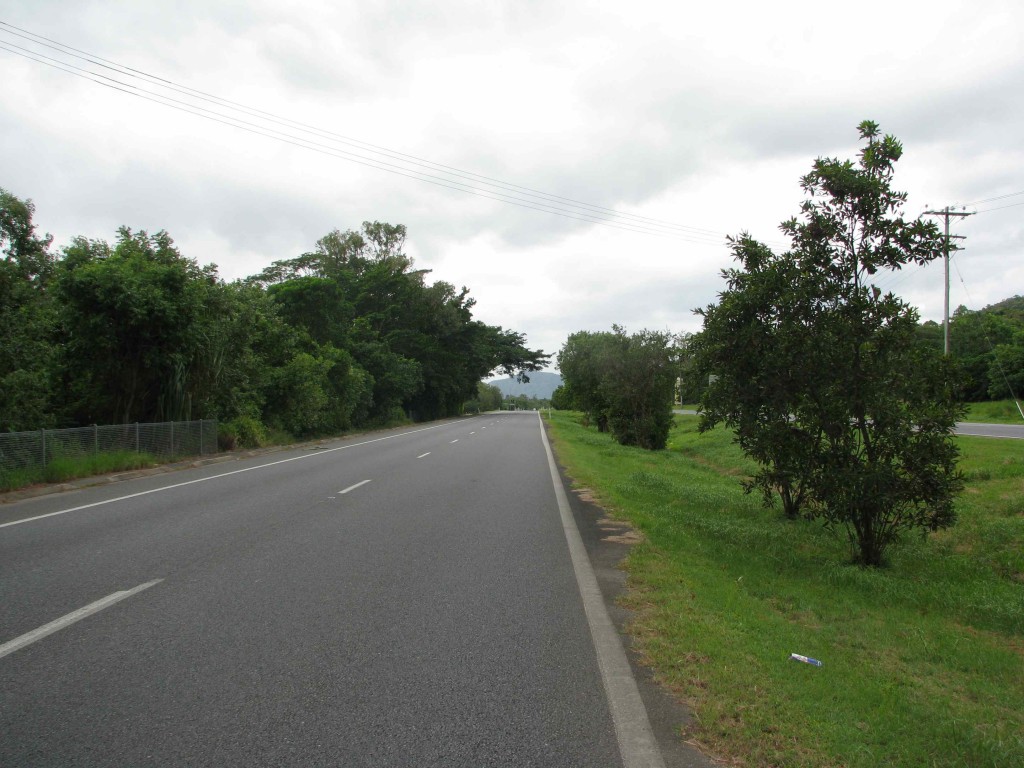 The rain is swirling through in bands bringing gusty winds with them. We went for a walk to the beach front where a reasonable number of people were doing the same thing. The storm swells are just starting to build. To those from down south the waves will look tiny, but this is a beach, protected by the Barrier Reef, where the ocean normally laps the shore.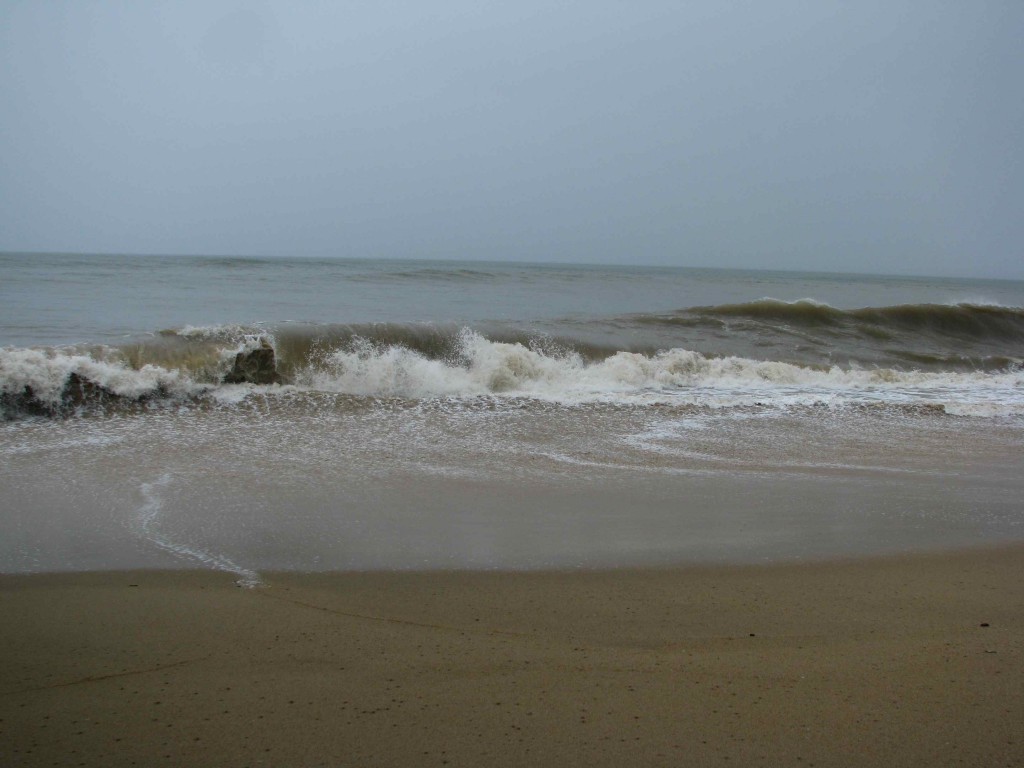 We headed home from the beach to do the final tidy ups. When Cyclone Steve ripped through Cairns in 2000 the roller door on our garage almost came out of its tracks. The same model on the house next door did pull free so Dad and I made a frame to fit inside ours to support it. Dad was famous for over-engineering everything he built. The frame is no exception, but as we put it in place today it gave me a great deal of comfort knowing that, despite being gone for almost five years now, Dad is still in some way looking out for us.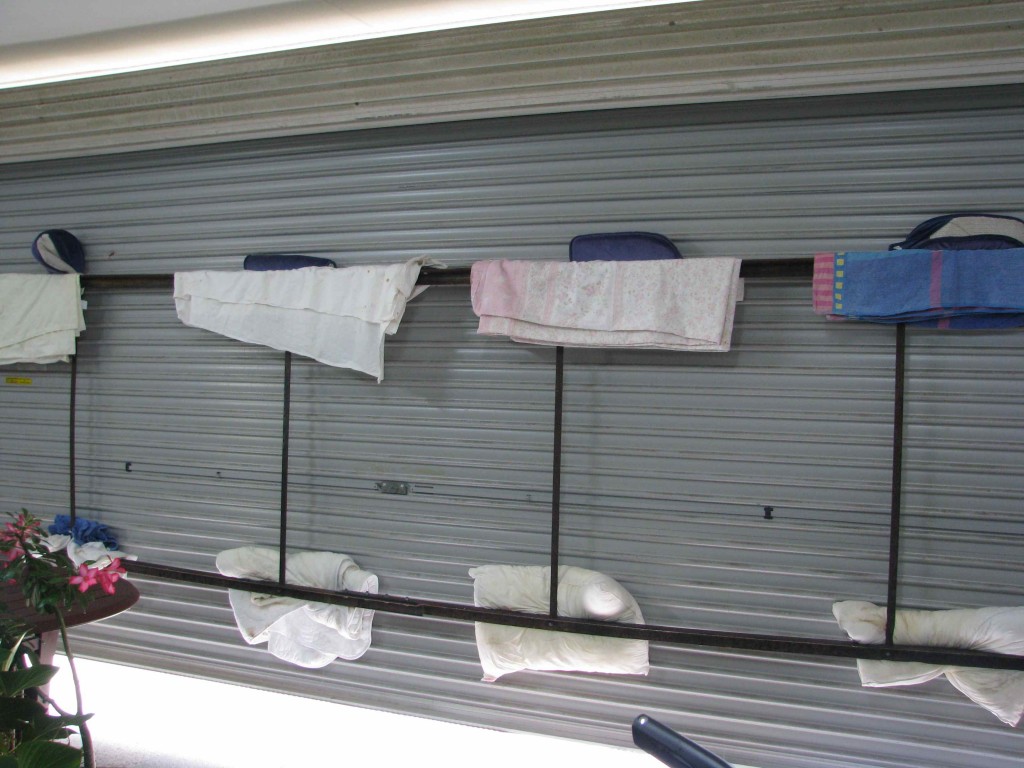 The soft furnishings are all our own invention – I'm not sure he'd approve of such frivolous accessories 🙂