The NQ Romance Writers Roadshow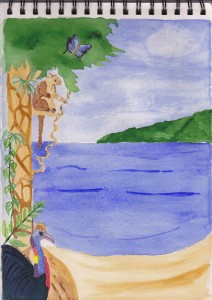 One-day Seminar
28th May 2011
Romance Writers of Australia (RWA) is proud to present its first North Queensland Roadshow in association with its member group, the North Queensland Romance Writers. This information-packed one day writing seminar will benefit writers at all levels, from beginner to advanced. The seminar will cover a range of craft topics and will provide networking opportunities for regional writers, who may not be able to attend the national conference in Melbourne this year.
Workshops will be run by internationally published and acclaimed writers Anne Gracie and Kelly Hunter, as well as local talents Barbara Hannay, internationally published author of over thirty-five Harlequin Mills and Boon titles, and Helene Young, author of Border Watch and Shattered Sky, published by Hachette Australia.
Topics to be covered:
Not Another Sex Scene … (or how to write really great sex scenes that deepen character, plot and conflict)
The vital importance of a good, strong premise
World-building (no matter which sub-genre) and subtext
Ways to ensure a strong and layered conflict
Emotional punch and tension on every page
Panel discussions … and much more!
This one day intensive seminar promises something for every writer, starting out or experienced, and will be followed by the Roadshow Dinner, another opportunity to network and share.
COSTS: (Including lunch, morning and afternoon teas)
EARLY BIRD REGISTRATION
14th February – 31st March 2011
Cost: One-day Seminar $ 130  RWA Members
Cost: One-day Seminar $150  RWA Non-Members
REGISTRATION
After 31st March 2011
Cost: One-day Seminar  $ 140  RWA Members
Cost: One-day Seminar  $ 160  RWA Non-Members
ROADSHOW DINNER
(Optional and additional cost for dinner following seminar).
Cost: $44.50
Special Accommodation Rates

Discounted accommodation rates have been negotiated with the Cairns Colonial Club  for attendees of the NQ Romance Writers Roadshow:  $99 per double, including 2 buffet breakfasts. If you are interested, please contact hotel reception on (07) 4053 8800 and mention you are attending this event.
Register on Valentine's Day!
Places are limited so please register as soon as possible to confirm your place. Visit http://www.romanceaustralia.com/ for more information and registrations forms. You may also contact rwaroadshow2011@gmail.com with any queries.
Don't miss out on this exciting opportunity to learn from some of the best romance writers around in beautiful tropical surroundings!