New York, with its crowded skyline, busy streets and Broadway, is still a mystery. For three days we tried every which way to get there. We spent a day at Narita airport in Tokyo and failed to get on any of the flights we listed for. We flew back to Sydney and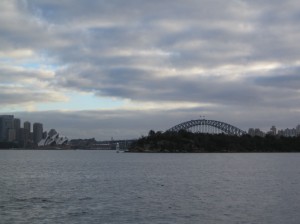 spent another day trying to leave there. By Thursday morning I was resigned to missing the RWA conference, but we still had a little over a week of holidays left. What to do?
Sat in a hotel room in cold, rainy Sydney I started running through my own personal bucket list – better to do something than nothing!  GW screwed his nose up at many of my suggestions (seems our bucket lists in no way coincide …) until  finally, 'What about The Ghan and Adelaide?'
I'm not sure if was the lure of three meals a day being cooked by someone else, the chance to unpack his bag, or a train journey that did it, but twenty minutes later we were booked. We had to start in Darwin and head south, but after the dramas of the last few days I didn't care.
Darwin, in fine Territorian fashion, put on a fireworks display for us – they know how to make visitors feel special. It may have been a little less tiring if the kind locals had observed their eleven pm curfew, but the lure of glittering stars and golden rain kept them lighting fuses well into the early hours. We appreciated their efforts.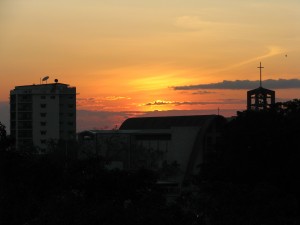 A spectacular sunrise was followed by a fascinating chat with our Sudanese taxi-driver. The world news takes on a different hue seen through the eyes of a man from another culture.
We arrived at the station in the middle of nowhere. The Ghan, parked under a clear blue sky, surrounded by the red dirt of the north, looked like a train on a mission, facing into the sunrise with solid optimism and defiance. I wondered if that was how the early explorers felt facing the challenging red centre of Australia.
Climbing aboard the train was a step back in time to a gentler era of travel so very different to the hustle and bustle of the airports we'd come to know so intimately in the last four days. Instead of me rushing through from terminal to terminal, the world now rushed passed my window allowing me to sit and gather the changing landscape.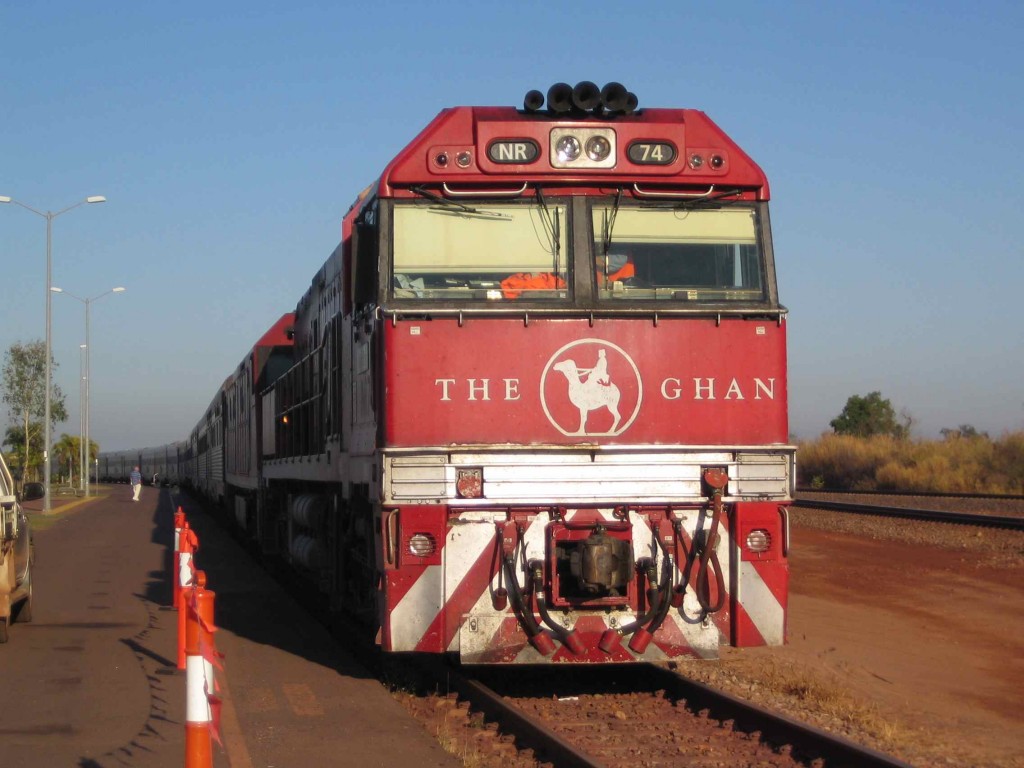 First stop was Katherine and its magnificent gorge. My photos don't do the majestic scenery justice. It's as beautiful and as mystical as the travel brochures claim. The local guide had a wicked sense of humour and a wealth of knowledge.  Tonight we meet some of our fellow travellers. I'm sure there'll be many new inspirations for stories and characters. Sometimes I wonder why I bother trying to leave Australia's shores. Inspiration is all around.