It's nearing the end of the cane cutting season in Cairns and the ground is dusty as summer bears down on us. Yesterday morning, as I rode into Cairns on my pushbike, I could smell the cut cane long before I could see the harvesters at work. The sweet, green scent in the air is deeply ingrained and instantly recognizable.
As a child we used to head over the border to Murwullimbah and the Tweed Valley during cane cutting season to watch the immense fires as the fields were burnt prior to cutting. It was a spectacular sight, the fire flaring as the sun set behind Mt Warning and the Great Dividing Range.
The hills around Cairns have a similar bulk and grandeur but with cane being cut green now there are no fires to light the night skies in North Queensland.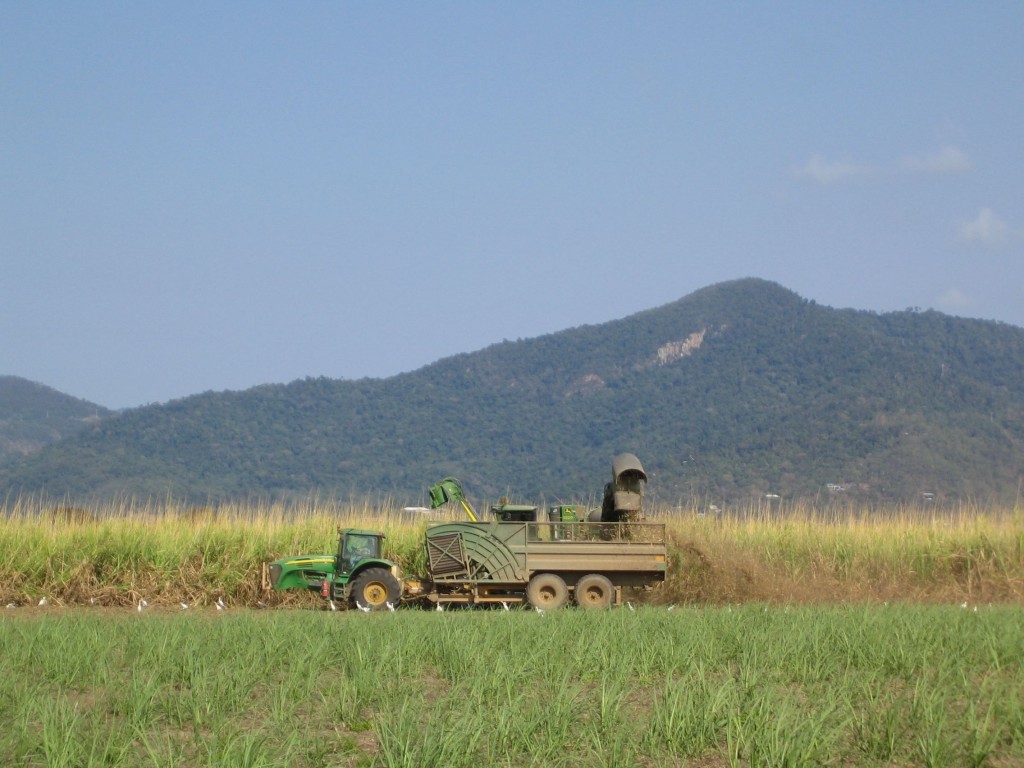 And, as always, the opportunists in nature arrive to make the most of it!