The best part of Christmas is book shopping. Today was no exception!
I've come home laden down with wonderful new stories and I'm only sorry I can't read them all before I give them away… That would be wrong wouldn't it… Still it would be nice… Ok, ok, I'll behave…. promise…
So, here's the list. Have you read any of them? What's on your list for Christmas?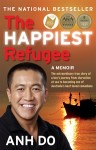 THE HAPPIEST REFUGEE by Anh Do (2 copies of that one!) Anh Do nearly didn't make it to Australia. His entire family came close to losing their lives on the sea as they escaped from war-torn Vietnam in an overcrowded boat. But nothing – not murderous pirates, nor the imminent threat of death by hunger, disease or dehydration as they drifted for days – could quench their desire to make a better life in a country where freedom existed.
Life in Australia was hard, an endless succession of back-breaking work, crowded rooms, ruthless landlords and make-do everything. But there was a loving extended family, and always friends and play and something to laugh about for Anh, his brother Khoa and their sister Tram. Things got harder when their father left home when Anh was thirteen – they felt his loss very deeply and their mother struggled to support the family on her own. His mother's sacrifice was an inspiration to Anh and he worked hard during his teenage years to help her make ends meet, also managing to graduate high school and then university.
Another inspiration was the comedian Anh met when he was about to sign on for a 60-hour a week corporate job. Anh asked how many hours he worked. 'Four,' the answer came back, and that was it. He was going to be a comedian!
The Happiest Refugee tells the incredible, uplifting and inspiring life story of one of our favourite personalities. Tragedy, humour, heartache and unswerving determination – a big life with big dreams. Anh's story will move and amuse all who read it.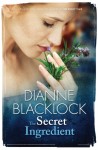 THE SECRET INGREDIENT by Dianne Blacklock In this beautiful new novel, Dianne Blacklock takes us on a sumptuous journey of the heart as Andie uncovers the secret ingredient for her new life, and shows that no matter how many false starts you may have, if you hold on to your passion and your dreams, anything is possible.
SHADOW OF THE TITANIC by Andrew Wilson In the early hours of 15 April 1912, after the majestic liner Titanic had split apart and the 1,500 men, women and children struggled to stay alive in the freezing Atlantic, the sea was alive with the sound of screaming. Then, as the ship sank to the ocean floor and the passengers slowly died from hypothermia, a deathly silence settled over the sea. Yet the echoes of that night reverberated through the lives of each of the 705 survivors. SURVIVING THE TITANIC tells the extraordinary stories of some of those who survived.
SUPPER AT THE VICTORIA ROOM by Jones-Evans and Gambacorta.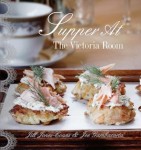 The Victoria Room's owner Jill Jones-Evans and Head Chef Joe Gambacorta uncover the art of preparing supper with simple, quick meals for effortlessly cool entertaining at home.
A godsend for the modern time-poor host, Supper at The Victoria Room features over 50 of the award winning restaurant's favourite supper recipes, together with ideas on how to dress up your table, fun cocktail ideas and a peek into a seasoned entertainer's pantry.
FLASH AND BONES by Kathy Reichs Just as 200,000 fans are pouring into town for Race Week, a body is found in a barrel of asphalt next to the Charlotte Motor Speedway. The next day, a NASCAR crew member comes to Temperance Brennan's office at the Mecklenburg County Medical Examiner to share a devastating story. Twelve years earlier, Wayne Gamble's sister, Cindi, then a high school senior and aspiring racer, disappeared along with her boyfriend, Cale Lovette. Lovette kept company with a group of right-wing extremists known as the Patriot Posse. Could the body be Cindi's? Or Cale's?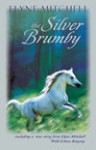 THE SILVER BRUMBY by Elyne Mitchell
A silver brumby is special — he will be hunted by man and horse alike, and must be stronger than both…
Thowra, the magnificent silver stallion, is king of the brumbies. He will defend his herd from the mighty horse, The Brolga, in the most savage of struggles. But The Brolga is not the only danger – Thowra needs all his speed and cunning to save the herd from capture by man. In a desperate chase through the mountains, it seems there is no longer anywhere for him to run to…
Wild Echoes Ringing The characters of Socks, the black brumby with the four white legs, and Lightning, the cattledog – who first met in The Thousandth Brumby – are reunited in this previously unpublished story.
ALIEN INVADERS by Max Silver (three of those little rippers) Join Cosom, a boy from planet Earth, on a mission to save the galaxy from the outlaw Kaos and his deadly Alien Invaders! It's series that has a manga feel to it.
VIOLENT EXPOSURE by Katherine Howell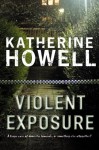 When Suzanne Crawford is found stabbed to death and her husband Connor is discovered to be missing, it looks like just another tragic case of domestic violence to Detective Ella Marconi. But as the investigation progresses, it becomes clear that all is not as it seems. Why is there no record of Connor Crawford beyond a few years ago? Why has a teenager who worked for the pair gone missing too? Is trainee paramedic Aidan Simpson telling the truth about his involvement?And above all, what was the secret Suzanne knew Connor was keeping at all costs – even from her?
As Ella begins to build a picture of the Crawfords' fractured lives, things around her are deteriorating. Her relationship with a fellow officer is hanging by a thread and her parents seem to be keeping secrets of their own. But Ella only has time for the job she loves, and she knows she has to see her way through the tangled web of deceit and lies to get at the truth – before it's too late.
THE APOTHECARY by Maile Meloy It's 1952 and the Scott family has just moved from Los Angeles to London. Here, fourteen-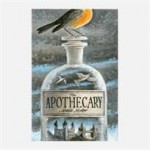 year-old Janie meets a mysterious apothecary and his son, Benjamin Burrows – a fascinating boy who's not afraid to stand up to authority and dreams of becoming a spy. When Benjamin's father is kidnapped, Janie and Benjamin must uncover the secrets of the apothecary's sacred book, the Pharmacopoeia, in order to find him, all while keeping it out of the hands of their enemies – Russian spies in possession of nuclear weapons. Discovering and testing potions they never believed could exist, Janie and Benjamin embark on a dangerous race to save the apothecary and prevent impending disaster.