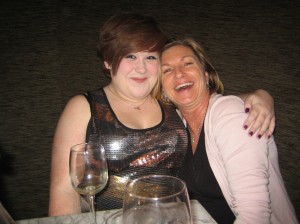 Research is one of the absolute delights of being a writer. I love having an excuse to ask questions – sometimes very random questions…
While GW and Jack were discussing the merits of using concentrated chicken stock in risotto, I was doing research with Hannah. I wish I'd had the same 'take no prisoners' attitude when I was eighteen! Our niece is fabulous – a very together, very smart but funny girl who's in first year university in the south of England. She was happy to answer anything I asked!!
First there was shoe research.
Hannah proved she really can walk in things that I thought would give her nose bleeds. I tried them on expecting to fall flat on my face and voila, my legs grew three inches (that's 7.62 centimetres for

you Gen Xs and Ys!). Who knew it would be so painless to stop being vertically challenged 🙂 They were so comfortable I was tempted to wear them out myself! But I could almost hear the 'mutton dressed as lamb' bleating GW would have been delivering…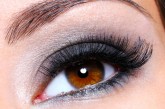 Next were false eyelashes. They've never graced my make-up collection,(which consists of mascara, lipstick and sunscreen…), but I have to admit they made a dramatic difference to Hannah's eyes when she oh so carefully secured them in place. I didn't rush out and buy a pair as I had visions of me with eyelids stuck together trying to convince immigration officials to let me back into Australia…
But the most fascinating research was into young men (call me a cougar and I'll growl back at you, ok?). I may not have been paying attention in Australia, but there seemed to be an inordinate number of young men walking around the streets of Manchester with waxed eyebrows, dyed and ironed hair, and wearing make-up. No offence intended, but I thought my gay friends were the only ones who took that much care with their appearances. Or road cyclist and swim stars! Apparently not…
Hannah assures me that the lads in the university college where she stays in Ipswich regularly come visiting so the girls can wax their chests and eyebrows for them. I couldn't stop there… So Brazillians for men too? She looked a little grossed out – 'Yes, but they do that themselves. We don't!'
Ookaaay… So these buff young men work out in gyms, spend an hour and a half getting ready to go at night, borrow their girlfriends' hair irons and products, have lovely smooth legs and chests, and look like they've stepped out of a GQ photo shoot.
So, this begs the question. Am I writing male characters who will only appeal to women over thirty-five? According to Hannah, a man with a hairy chest would be disgusting. Hmm, to me a dusting of crisp hair across a good pair of pecs followed by the obligatory sexy trail disappearing behind the press-stud of a worn pair of levis would make my pulse race. Not so Hannah, she'd be reaching for the wax strips to tidy him up!
Can I see my hero gazing thoughtfully at himself in the mirror while he's straightening his hair? Normally he'd be sliding the razor through the shaving foam, taking away three days of dark growth on his square jaw and leaving his skin smooth and brown…
It was a huge reality check and I have to thank Hannah for all her wonderful advice!! I've since carried on my research with my First Officers. None of them are admitting to any of these habits, but they all have mates who do. In fact, one of them commented that on his last trip to Melbourne he'd noticed a lot of men with shaved legs and tiny shorts walking around the city. (It is the home of AFL, of course, so short shorts are obligatory there!) Changing times…
So, metrosexual heroes? Yay or nay?