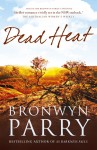 Good things come in threes, they say.
So April is definitely full of good things. My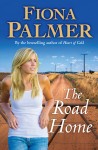 three writing buddies from Australian Outback Romances and Mysteries have all released new novels this week.
Bronwyn Parry's long awaited third book, DEAD HEAT, has been published by Hachette Australia.
THE ROAD HOME by fellow Penguin author, Fiona Palmer, has already hit the shelves- it's also her third book.
And lastly, Fleur McDonald's third book, PURPLE ROADS, is in stores now.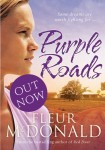 Gorgeous covers aside they take three very different approaches to authentic Australian stories with rural settings.
I've already started Bron's story and am loving it. More gritty drama set in wild country with a hero who just may be my all time favourite. There's something about a fiercely protective predator that stirs my heart.
I look forward to reading the other two – just as soon as I get through my Simulator Check this weekend and the final proof edits on BURNING LIES!
Later this month I hope all three will be visiting the blog! I'm also hoping to try a Google Hangout with Bron 🙂
And if you're looking for unbiased reviews of these and many other books check out the Book'd Out blog.