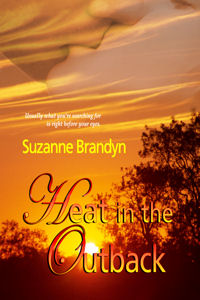 My guest today is the lovely Suzanne Brandyn, a women who shares my love of flying and also romantic suspsense. It's no surprise we've become cyber buddies! Suzanne has several books already available with more to be released this year. She's dropped by to chat about everything from genres to school reading habits. Hope you enjoy our conversation.
Welcome to my blog, Suzanne!
Hi Helene, thank you for having me here today. 🙂
You have several books already published and another about to hit the shelves. I hate to put labels on books, but the industry certainly doesn't mind doing it so let's talk genres. I know you write romantic suspense as well as contemporary women's fiction. What do you think is the difference between those stories? Did you set out to write a particular genre or did the stories simply compel you to write them? Where do you see your books sitting on a shelf?
Romantic suspense is a particular genre of fiction where you find a balance between romance and mystery. These types of books deal with a suspense or mystery that the main protagonists are faced with. You could say it is a branch from the Romance genre, although it has many characteristics of a typical romance. The relationship between the hero and heroine develop alongside the suspense elements, with a different tone and style.
A romance novel comes under a less specific and more diverse literary genre. Women's fiction deals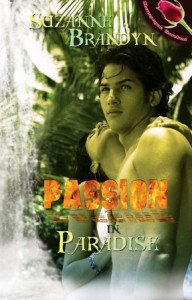 with any kind of fiction written for female readers. It can deal with romance, suspense, contemporaryissues, relationships and marriage.
I started out writing contemporary romance but found after I had a few published the characters in my following books wanted more. They needed to be given tougher obstacles, and the suspense began to grow from there.
I followed a similar path with my early manuscripts and I know what you mean, Suzanne. Having read so many spy/suspense stories I think I was nervous of putting my characters through the wringer, but they weren't going to let me chicken out!
I love hearing about writers' early reading experiences. What was it like in your family? Was reading central to your childhood? What sort of books did you read?
My grandmother always said there is wealth in a good book. That books can take you anywhere. Naturally, her words were true. I spent many hours reading as a child. My favourite was Enid Blyton's stories. The Magic Faraway Tree, Noddy, The adventures of the Wishing Chair, and more.  As I became older, I was given a set of Shakespeare novels, and I was hooked, especially with Romeo and Juliet, and Hamlet.
Ha, another Enid Blyton fan! My mum is still the custodian of our 'Five Find Outer and Dog' books and it will be a sad day when they go to the op shop…
School can be a very powerful force for developing writers – and not always for the best… What was your experience like with writing during your school years? In the National Year of Reading how do you think schools can encourage more children to stretch their writing wings?
I loved English, and hated Math. I enjoyed learning about words, and wrote short stories. My high school English teacher said I should become a writer. It wasn't until six years ago I began to take her advice. 🙂   I believe that going to the theatre can improve children's literary and social skills. Children's' written and oral language improve. They learn to think critically about what they have seen,   articulate ideas and feelings. It also helps them to reflect on their social values. I think more schools should be involved with regular visits to the theatre.
That's a very good point. I hadn't thought about the power of theatre on a literacy level, but it was one of the activities we did at school. In fact the first live show I ever saw was Man of La Mancha – sat pretty much in the front row which was a little unnerving. And theatre is something I miss a little with my busy roster… I dreamed at one stage of being an actor but school plays were as far as I went…
The face of publishing is changing and I know you have had great experiences with Eternal Press, with epubbed and printed books. What advice do you have for other authors exploring smaller press options? Are there pitfalls to be wary of? Any articles you can recommend that help demystify that growing arm of publishing?
All writers should be aware of what the publishing company will do for an author. Beware of any cost they ask of you. I have not parted with any money to have my novels edited, formatted or printed.
Good advice. Vanity or partnership publishing is not necessarily an easy road. Certainly if a writer is going to self-pub I firmly believe they should pay an editor at the very least to work on their novel with them. I know how invaluable my editors have been!
You're a regular blogger and an active participant in other people's blogs. How much time do you spend on social media? What aspects do you enjoy most? What words of wisdom do you have for new writers looking to establish their on-line presence?
Actually I couldn't tell you how much time I spend. At a guess, it would be a few hours a week, perhaps more. I'd like to spend more time on networking, but I need to write. I use to say my writing comes first, but there is a necessity in networking.
For new writers an online presence is a must. A blog, a website, twitter, face book, Goodreads, LinkedIn, join a writers group, or many, reader's sites or groups. Get your name out there so when your publishing time rolls in you will have many followers who are eagerly awaiting your release. 🙂
But keep some time for yourself. I do struggle to disconnect myself from the internet at times which means it's harder to just relax and unwind.
Tell us about your latest release, Forgotten Memories. Where did the germ of the idea start?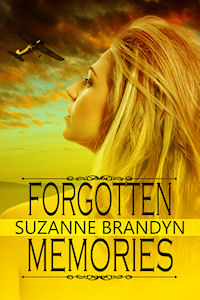 I was flying with my husband in a Piper Warrior aircraft. We flew over the Warrumbungle Ranges in NSW, and further out west. I must say that I hate flying over any mountains or even land in a small aircraft. Lol It's quite scary.  Then I imagined a character flying over the same area. It all stemmed from that single idea. Naturally, I had to do some research into Retrograde Amnesia, and then I drew information from hubby about the technical side of flying and small aircrafts.
I love Piper Warriors – for the uninitiated they are a low-wing four seat single engine aircraft that fly about 120 kts. Mighty little aircraft with very forgiving undercarriages so perfect for teaching people to fly! I have many hours in them 🙂 Still remember their call signs and their idiosyncrasies.
Suzanne, thanks so much for offering a giveaway a pdf copy of FORGOTTEN MEMORIES to one lucky commentor.
Suzanne and I are obviously both lovers of Romantic Suspense but we'd love to know what readers and other writers like about the genre?  Do you have a favourite author? What plots would you like to see that have't been done? Or is there a twist on an original story you really wish we'd explore – not that we're fishing for ideas as I for one have more than enough to keep me going for the next twenty years!
So over to you for your suggestion, folks! The draw for a winner will be conducted Friday afternoon 23rd March. Leave a comment to go into the running.
Suzanne Brandyn

Suzanne was born in rural Australia, on the edge of the outback. From there she travelled and lived in many cities, and coastal towns of New South Wales and now resides in a small, seaside country town on the Mid-North coast of New South Wales, the East coast of Australia.

Suzanne has four brothers and no sisters and wonders what it would be like to have a sister. Suzanne has mustered sheep on a horse, and a motorbike, spotlighted for foxes and learned to shoot a rifle. She has dived the Great Barrier Reef and surrounding islands, speared fish, swam with sharks and dolphins, avoided sea snakes and moray eels, and taken free rides on sea turtles. Her experiences are just as diverse as our land.

Her new novel, EYES OF A STRANGER, is due for release May 2012.

Find her at www.suzannebrandy.com

Follow her blog

Find her on Facebook at Suzanne Brandyn

or on Twitter