Ok, I may be biased, but what a fabulous evening! Thank you so much to everyone who turned out on such a windy night in Cairns to celebrate the launch of Burning Lies. It was always going to be an auspicious day for a launch. My 90 year old mum was with us this year and if my dad had still been alive it would have been his 100th birthday. Since they are jointly responsible for my love of stories it was great to have Mum being part of the occasion knowing Dad was looking over all of us!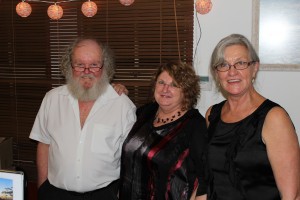 A huge thank you to the lovely staff of the North Queensland Aero Club who did a great job of manning the bar and handing around the drinks – you're wonderful 🙂
Thanks again to Collins Booksellers from Smithfield. Kerstin and Andrew are so supportive of authors and that is very much appreciated.
Thanks to Mike 'Locco' O'loughlin for MCing the evening and for interviewing me on his breakfast show on 4CA Cairns Radio. He goes way above and beyond in his support of locals – a true champion!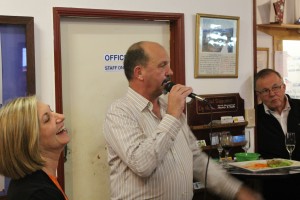 Garth was a stellar paparazzi, taking gorgeous photos of so many people. You can find all the photos on my facebook page – there wasn't a bad one amongst them!
Lastly, a heart felt thanks to Graham who not only worked tirelessly at the BBQ to feed everyone, but has supported me every step of the way in this crazy writing journey. Without him in my corner none of my books would never have been written.