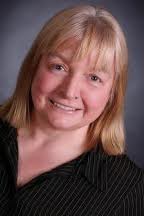 Joining me today is Australian rural romance author, Jennifer Scoullar. We're release month buddies with Brumby's Run hitting the shelve in July.
Jenny and I have both been fortunate enough to spend some time at Varuna, The Writers' House which is a wonderful place to write in the Blue Mountains. If the words won't flow there then they won't flow anywhere!
Over to you, Jennifer.
Thanks Helene, for inviting me onto your blog and giving me the opportunity to talk about writing residencies. I've had the great privilege to attend several such programs.
The first time was at Varuna – The Writer's House, a unique residential environment for writers in the Blue Mountains. The house itself was a gift to Australian literature in memory of the novelist Eleanor Dark. Eleanor could be described as an early rural writer. She published ten novels, including The Timeless Land. This was a best-seller in Australia and the United States, and it was later made into a popular television series. Eleanor was one of the first Australian novelists to defy the cultural cringe. Her writings were sometimes experimental, often controversial and always unashamedly Australian. Considering Eleanor's works were published between 1932 and 1959, she truly was a voice ahead of her time.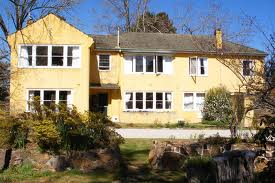 Varuna works closely with publishers and helps many emerging writers to find their voice. At Varuna there is no TV or radio. Mobile phone calls are discouraged between the hours of 9am and 6pm. During this quiet time residents work privately, except for individual consultations with mentors and editors. Writers are provided with a room, work space, dictionary, thesaurus and excellent catering. Dinner is generally accompanied by readings, lively discussions and bottles of wine. It's an environment totally dedicated to writing.
Each year Varuna alumni go into a draw to win two international writing residencies at Ireland's Tyrone Guthrie Centre. I was a lucky winner this year, along with poet Ross Donlon. Tyrone Guthrie is like Varuna on a grand scale. Sir Tyrone Guthrie bequeathed his family home and estate to the State with the proviso that it be used for the benefit of artists. The centuries-old Victorian manor house on the shores of beautiful Lake Annaghmakerrig welcomes composers and playwrights, painters and poets, novelists and film makers. The only rule is to attend dinner each night in the elegant dining room, along with your fellow artists.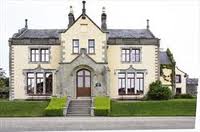 It's hard to put into words the effect of my stay at the Tyrone Guthrie Centre. On the writing front, I added 25,000 words to my new manuscript. Not a huge jump in word count, but the dedicated time available to just mull, has set the novel on firm foundations. I know where I'm heading. The rest will be easy. What was more remarkable and heart-warming, was the way the people of Annaghmakerrig embraced me. There was a kind of unbridled joy and enthusiasm about the place – a daily celebration of the creative human spirit. It was paradise, and I've made friendships that I hope might last a lifetime. There's nothing wrong with listening to Irish accents all day either!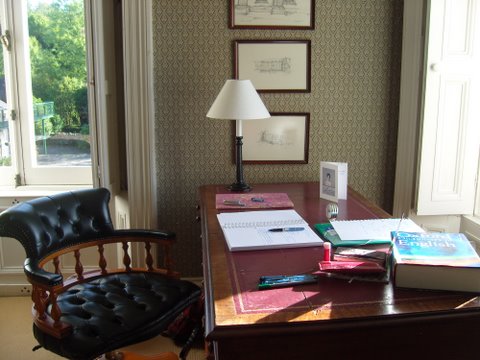 What a wonderful writing space in the Tyrone Guthrie centre, Jennifer. I will keep my fingers crossed that my name is drawn out in the alumni lottery! Thanks for dropping by to share and all the best with Brumby's Run.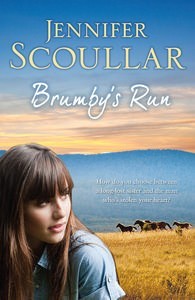 Find Jennifer at :
Website                         http://jenniferscoullar.com/
Facebook                       https://www.facebook.com/AuthorJenScoullar
Twitter                           https://twitter.com/#!/pilyara
Penguin Website            http://www.penguin.com.au/products/9781921901232/brumbys-run