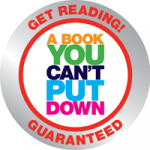 I've never been to the Barossa Valley so today was already set to be special. I'd googled Seppeltsfield Winery and thought it looked rather swish, but the photos don't do it justice.
It's the oldest winery in the Barossa and its heritage shows in the magnificent buildings, stately old trees and wonderful aged oak barrels. I knew as we turned into the carpark and faced an immaculate hedge that there was magic in the afternoon.
This is what greeted us as we headed for the venue.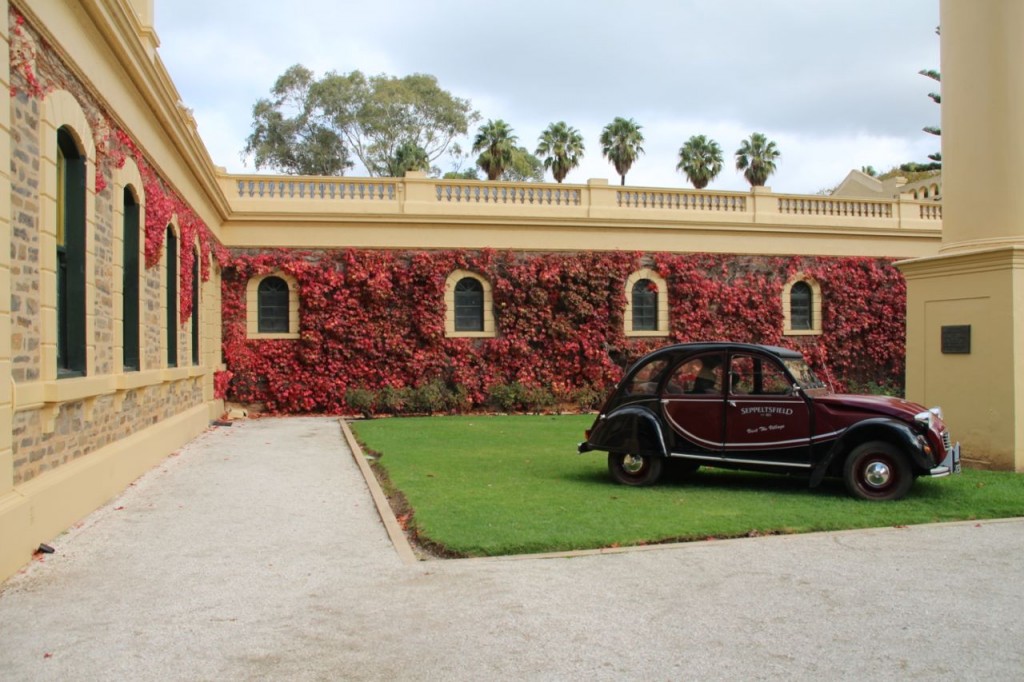 I've always wanted to own a Citreon Deux Chevaux or 2CV and here was a mint condition model gracing a courtyard that belonged in Europe.
As we walked into the venue room with its high ceilings, gorgeous lights and authentic decor I felt the butterflies flutter in my stomach. For the first time in my writing career I finally felt like an author. It was both strange and humbling. Luckily everyone was so warm and friendly I didn't have time for nerves!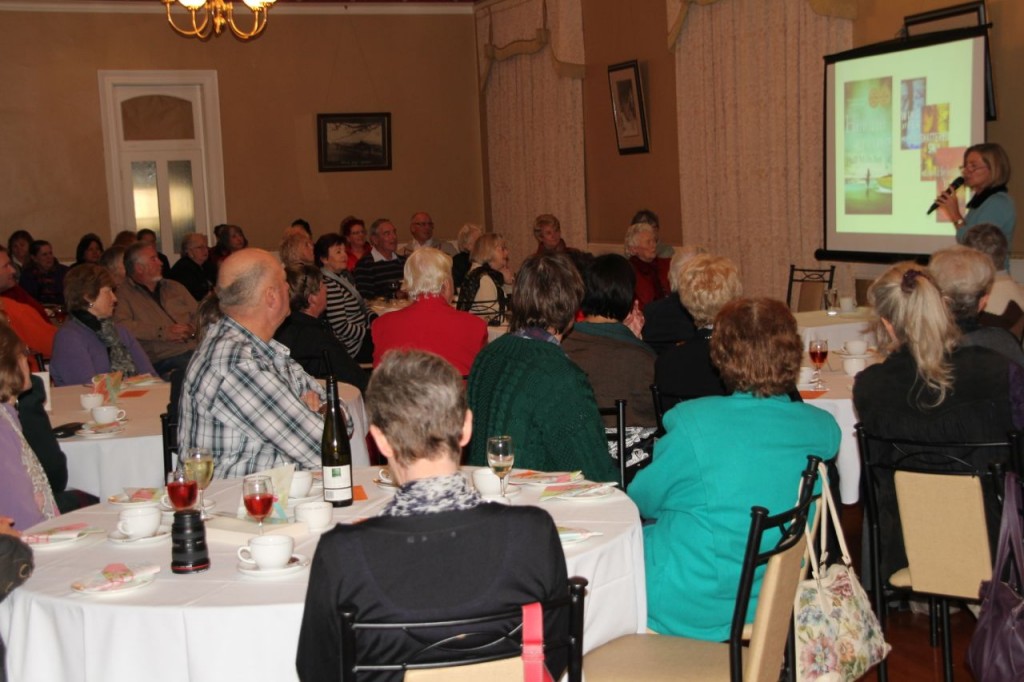 The Friends of the Barossa Library had cooked up a delicious array of treats that would have been right at home on a High Tea cake stand at the Ritz. Add in some fragrant tea and delicate wines and the afternoon was perfect. Thanks to Julie and her team from the library for helping to make the event run so smoothly.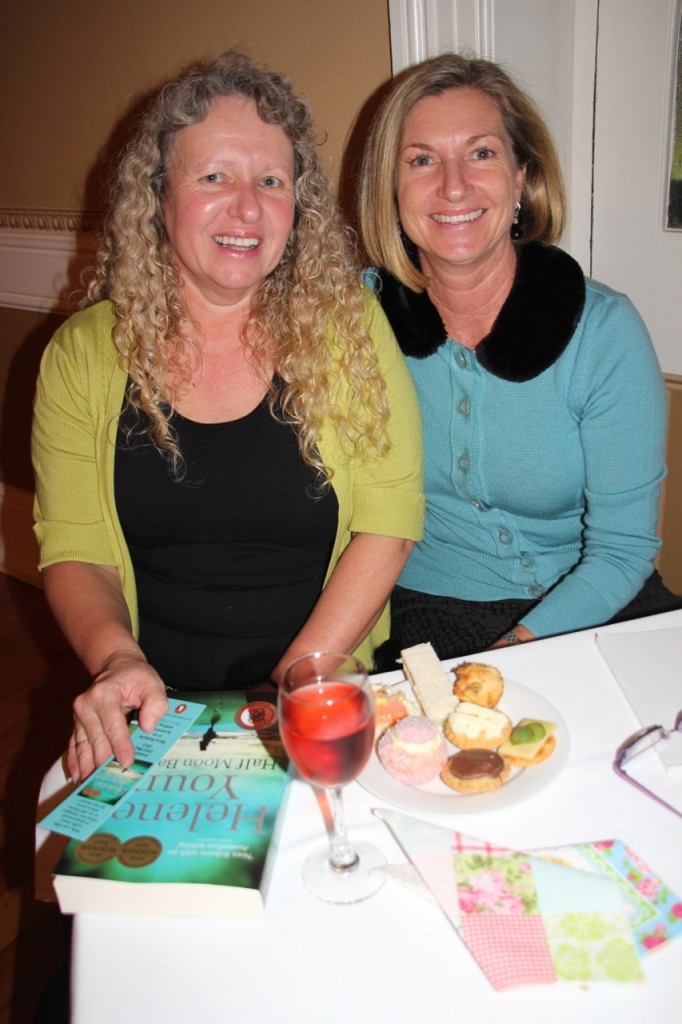 Thank you also to the many people who were kind enough to buy Half Moon Bay and queue for a chat. I had several conversations that helped to crystallise ideas for my next novel so an extra thank you to those who shared their memories with me. Thanks also, Colleen, from Raven's Parlour Bookshop for coming along to support the event. We love local booksellers!
I wish I'd had enough time to do the full tour of Seppeltsfield Winery, but I had to make do with a brief history and a trip to see the 100 year old barrels. They've been laying down a barrel of port to be kept for 100 years since the late 1880s. I did find my birth year, but resisted the temptation to buy a small bottle…
I'll be back to visit the Barossa again, but next time Capt G is coming too! Until then, thanks again for a wonderful afternoon!