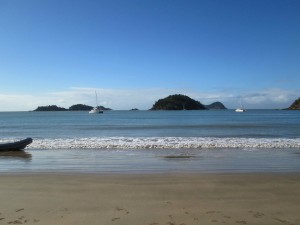 Life's a funny old thing. Just when you think you can sit back, relax and enjoy the ride those pesky little Fates tweak the threads of the fabric and suddenly everything changes.
Clotho, the Fate responsible for spinning the threads, is clearly meddling with me at the moment. Over the last twelve months I've had some issues with vertigo – not a good thing for someone who flies for a living. The specialists can't quite agree on what's going on in my head (although Capt G would say it's all to do with an over active imagination and characters battling for centre stage…) so for now I'm a pilot with clipped wings.
I've finished having a tantrum (though there are the odd moments of tears) and it's time to move on to the next phase. That means moving south to Brisbane. We've been in Cairns almost 16 years and have loved every minute of it, but it's time for a new challenge (and dealing with traffic jams will be the first of many!). Capt G is driving south in the Barina as I type and weather willing we'll cast off the mooring lines early next week and slog our way back down the Queensland coast in Roo Bin Esque.
I'll miss all our friends, my work colleagues and the beauty of North Queensland, but we'll be back – and the internet makes the world a very small place so don't be strangers.
I am a little perplexed though. According to legend Zeus is the only God capable of controlling the Fates. Perhaps Zeus the Wonder Staffie doesn't have a hotline to his name sake after all …