I'm a sucker for a hero. It makes my heart softer when I see an heroic act, even if it's something small. In a car park near the marina we have a pair of nesting Masked Lapwings (don't you love that name – it sounds like a bushranger and way more romantic than a Plover!) It's a daily reminder that even the birds have heroes.
Mum sits on the nest keeping a close eye out for intruders.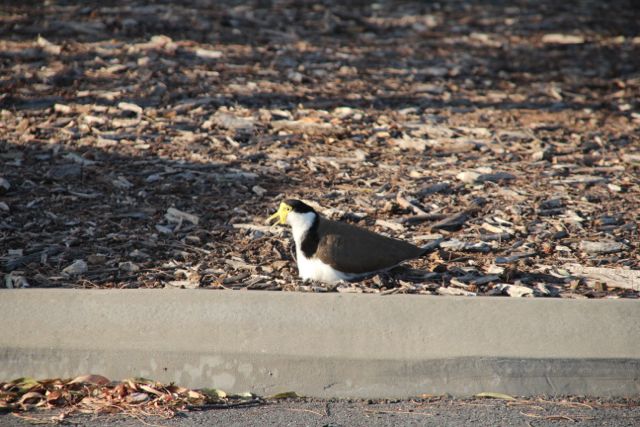 Her hero stalks around the car park looking for all the world like a caped crusader.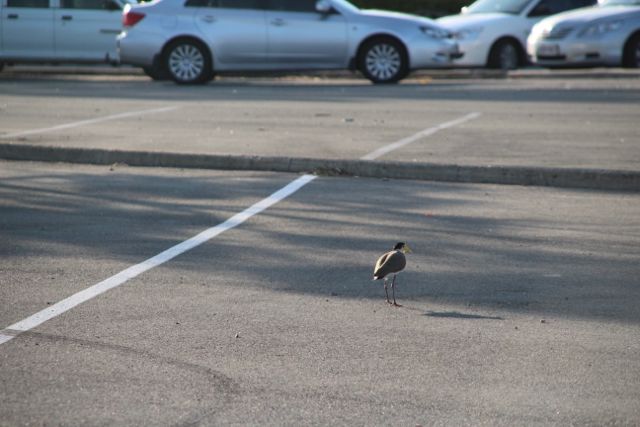 When Capt G and Zeus enter the Conflict Zone  he launches into action.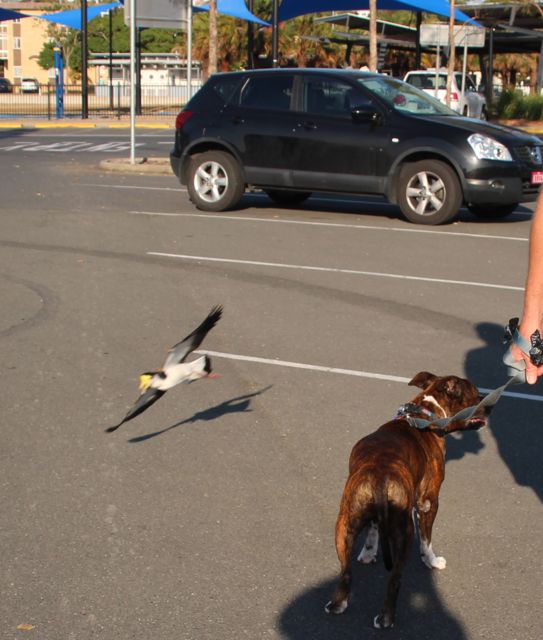 And if the sidewinder approach doesn't work then this feisty little bird will tackle the problem head on.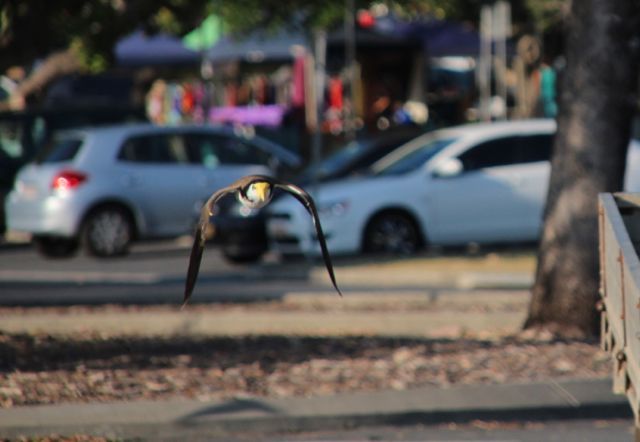 I'm in NaNoWriMo writing mode today and I need look no further for inspiration for my hero and heroine's motivation. Defending our families is such a basic instinct and I'm keen to see how far my characters will go in pursuit of that defence – especially when it puts them in conflict with the one they love the most!
What's your favourite heroic moment?