Today's guest is someone who's been with me on this writing journey since 2005 when we met at my first RWA conference. She's squeezed a truck load of other things into the last few years, but has remained true to her passion for writing. Her debut novel releases today and I'm delighted to be able to welcome her to the blog so she can share her love of writing, her special writing place and the things that inspire her. So, with a huge round of applause and mega congratulations, Alyssa, over to you 🙂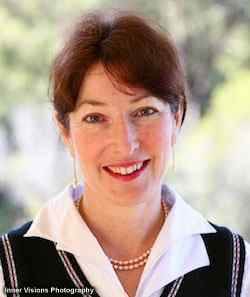 Thank you for inviting me to visit, Helene! Is it really nine years since we met at the dinner table for finalists in RWA's Emma Darcy Awards? And while you and other finalists (Anna Campbell and Sharon Archer) shot to success like blazing meteorites in the night sky, I plodded along for a couple more years then the demands of family put writing on the backburner for seven years. Finally…here I am…although I fear my meteorite is still blazing somewhere in a galaxy far, far away! I am still very much serving an apprenticeship in the craft of writing, but am loving it all the same, and am delighted to be on the publication pathway now…
Lol, I'm sure your meteorite will burn even more brightly for the extra time it's spent whizzing around in space, Alyssa!
Talking of space, I am fortunate to have my very own place for my writing and find that living on acreage in the Illawarra Escarpment makes for a peaceful environment for focus.
Alyssa, I remember visiting your home and thinking how warm and welcoming it was so you are fortunate to have such a wonderful space, but I also think it reflects the love in the home 🙂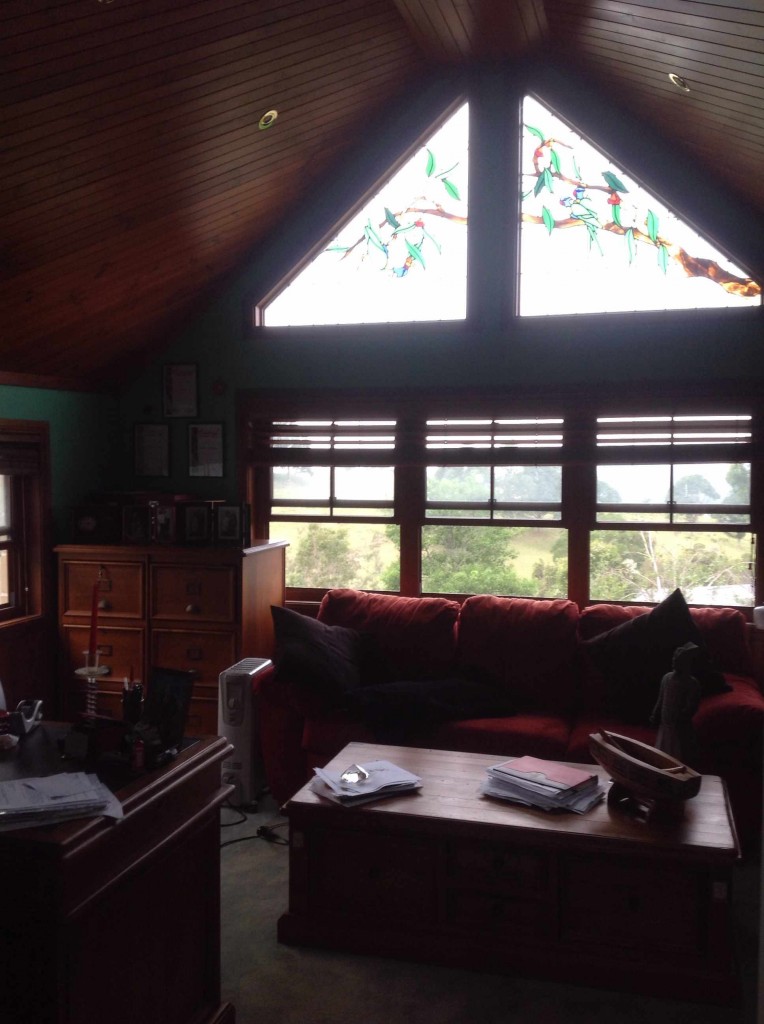 Right now I'm polishing my first Medieval Romance while needing to finish another contemporary romance for Escape Publications, and steeling myself for the editing process of "Echoes of the Heart" which Escape will publish early next year.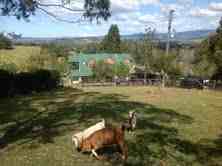 It's been a pretty exciting ride since my first publication contract, with lots of balls to juggle now I have yet another role in my life. My family are getting used to the fact that I seem to be dropping more balls than I catch!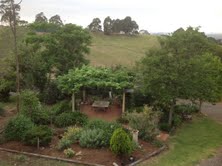 So, I write as often as I can in between working in and managing my busy private Speech Pathology practice and running around and supporting my three children who are all extremely busy with their extra-curricular activities.
And that must keep you very busy!! What do you do in your spare time?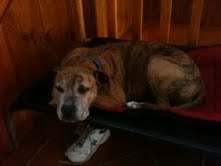 Spare time? Well, I do remember that…vaguely! I really love entertaining friends, gardening and playing tennis and tend to read myself off to sleep in the early hours of each morning as my way of disconnecting from the chaotic pace of the day.
I also love our animals. We have two horses and one pony, our much adored dog, "Tigger" (a Staffordshire/Boxer cross who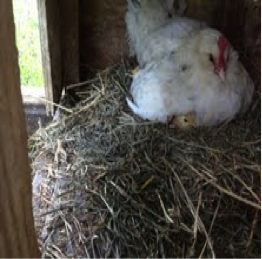 simply will not accept that she is not a lap dog!), six goats and I've lost count of the hens (but know one has just hatched seven chickens!).
Zeus would love to meet Tigger!! What about holiday destinations that inspire you?
The entire family enjoys travelling together as often as possible. We have just returned from five weeks in Europe, with a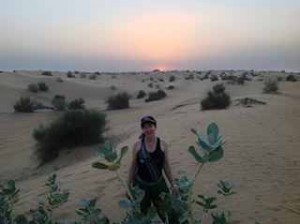 stopover in Dubai on the way home. I must say that I was very inspired by the romance of Venice and have soaked up lots of impressions from other cities we have visited with settings in mind for future books. Definitely expect a desert romance after my amazing trip into the desert from Dubai and visit to a Bedouin camp.
I'd love to hear from readers and writers about some of their favourite memories from places they have visited.
Oh yes! Love a great travel story – I still think Tunisia is one of my favourite places largely because it seemed so relatively untouched! Thanks for taking the time out of your busy schedule, Alyssa, and congratulations again on your debut release!
Thanks again, Helene, for having me to visit!
Alyssa J. Montgomery

As a child, Alyssa was always writing or co-writing stories in her spare time. Having loved being caught up in characters and their conflicts in romance stories since her late teens, the delivery of happy-ever-after endings means that Romance is still her favourite genre to read.

Alyssa still has a busy private practice where she works as a Speech-Language Pathologist – mainly with children with developmental disorders, literacy difficulties and autism. She has also been a professional pianist and worked for Qantas Airways as an International Flight Attendant.

She has a busy private Speech Pathology practice where she works mainly with children with developmental disorders, literacy difficulties, brain injury and autism. She has also been a professional pianist and worked for Qantas Airways as an International Flight Attendant.

Alyssa lives with her husband and three children, south of Sydney, on a five acre property in the Illawarra escarpment. They have a menagerie of animals and also enjoy occasional visits from deer, wallabies, echidna and the daily morning singing of numerous varieties of native birds.

You can follow Alyssa on Facebook, email at alyssaj.montgomeryromance@gmail.com .
website: http://www.alyssajmontgomery.com/

twitter username: Alyssaromance
Mistaken Identity by Alyssa J. Montgomery

Alyssa's next book, "Echoes of the Heart" will be released in 2014 by Escape Publications. Release date to be confirmed.

Available as an e-Book from Escape Publications, Amazon, Kobo, eBooks, Barnes and Noble and many more e-Book outlets.

An irresistibly indulgent novel about identical twins, an autocratic tycoon, and the sensual, sophisticated Greek seaside.

Greek tycoon Alex Kristidis will do anything it takes to prevent his brother marrying pop star Susie Hamlin, and Susie's twin sister Leah will do whatever it takes to stop him. But, posing as Susie to throw Alex off the trail as she and her lover rush away to get married has unexpected consequences: Leah is whisked off to Alex's private island, and becomes entangled in a web of lies.

Something is different about Susie, and Alex can't put his finger on it. No longer the self-absorbed, selfish celebrity, she is warm and innocent and inspires feelings in him that he thought impossible. But the last thing he will do is indulge in an affair with his brother's manipulative cast-off. He just has to find the strength to stay away…

* **

Independent review from Goodreads: http://dedicatedreaders.wordpress.com/ 'Happy to say that this is a definite 4 stars, not the shivering kind but definitely worth reading. A great great read!

***