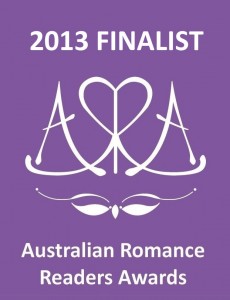 Okay, I'll admit it! I'm more than a little chuffed that HALF MOON BAY has made the short list for the Australian Romance Readers Association awards.
It's been nominated for the Favourite Romantic Suspense Award, alongside some of my favourite authors. HALF MOON BAY's gorgeous cover has also made the cut for Favourite Cover. And in more good news I've snuck onto the list for Favourite Australian Romance Author.
It's such a wonderful vote of confidence in my story and I have to thank my lovely publisher, Ali Watts, for believing in HALF MOON BAY. I also owe a huge thank you to all the fantastic readers who've read the story and voted for it.
The full list of finalists can be found here :
http://www.australianromancereaders.com.au/awards.html
The award winners are announced at the annual dinner. This year it's on the 22nd March in Cello's restaurant in Sydney. Tickets are still available but selling fast.
In a first for me I've been invited to deliver the keynote address and I'm both very excited and a little nervous. You could say the suspense is killing me! Lucky I still have two months to write the speech.
So 2014 is looking like a fabulous year. I hope you find many more amazing authors to add to your To Be Read pile. I'm on a mission to read the full list of finalists before the 22nd March. Want to join me in that challenge?