You'd think that by book number five an author might be more laid back about the covers on their books, but it seems I'm not! And I hope I never lose the deep thrill of seeing the finished cover for the first time.
Here's SAFE HARBOUR's gorgeous cover.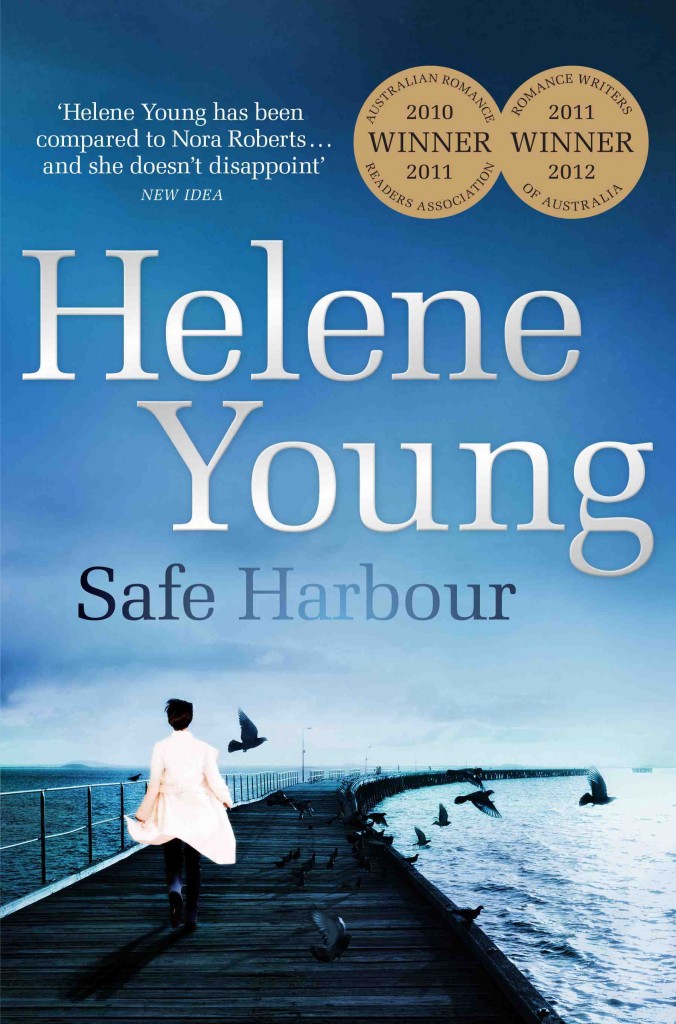 I love the colours, the movement in the water, the curve of the jetty, and Darcy. She looks very close to the character who's lived in my head for so long. This latest cover also fits beautifully with the themes of the previous two books. Call me biased but I think they look very pretty lined up in a row!
Release day for SAFE HARBOUR is 26th March. I'll be having launch parties in Cairns and Brisbane as well as heading out to libraries and reading groups to chat to readers so let me know if you'd like me to come and visit your part of Australia.
And on the 26th February we're releasing the ultra-short film teaser for SAFE HARBOUR, courtesy of Trailermade Productions. That's going to be worthy of a give away or two and definitely some cyber champagne 🙂