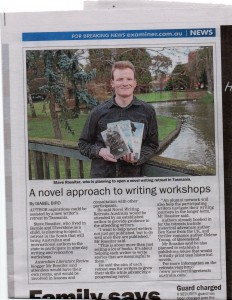 Next year I'm delighted to be one of nine novelists involved with Novel Writing Retreats Australia in Tasmania. I'll be there from 21st to 29th June 2014 and am looking forward to working with six writers for 9 days and 8 nights. I know how enjoyable and valuable I found my week at Varuna, The Writers' House, in the Blue Mountains so I'm very excited about being part of this new programme.
There's also a very special end of year sale on right now. You can find all the details here at Novel Writing Retreats Australia. If Christmas has blown your budget, don't despair! You can pay a deposit and the rest closer to the week. For only $1725 you'll have a warm comfy bed, three meals a day plus a week of workshops and learning. Perhaps even more importantly you'll have the time and space to write.
I've invited Steve Rossiter, brains behind the retreats, along for a chat. Steve's the year-round retreat facilitator who'll be working alongside various visiting novelists, including myself. He's a book blogger who's been running both Australian and multi-national book blogs, spanning multiple genres, for several years. Steve is also writing his own novel – a teen novel set in 1939 Poland.
Where did the idea for setting up the retreats start, Steve?
About ten years ago, I was living in Canberra and studying at Australian National University. I bought the early George Lucas movie, THX1138, on DVD and it had a documentary attached about the history of Francis Ford Coppola's company American Zoetrope. That company began as a house where skilled, creative people came together and collaborated on movie projects. I liked the way the key people initiated their own projects and then exchanged ideas as they developed those projects.
The Simpsons had also just been released on DVD with a commentary for every episode. They used a writing room process based on the method the animation company, Hanna Barbera, pioneered. Disney, and more recently, Pixar (which was founded by a Disney employee going his own way) provide other great examples of this project-based exchanges of ideas that lead to advanced creative skills.
To me this approach for developing advanced creative skills seemed to work much better than the teaching and learning methods I was seeing at university.
I've since studied subjects at more than ten Australian universities, as well as doing writing workshops with Australian and international providers (including entry-level U.S. workshops that were far more advanced than Masters subjects I was doing at University). Having also watched video lectures from universities and story consultants from around the world, I know how difficult it is to find experiences like these retreats.
How many people enroll in writing courses based around weekly classes with the best of intentions and then either turn up tired, or worse don't turn up at all?
My vision is to set up a retreat in Australia to help storytellers develop world-class skills. Having a 9 day/8 night retreat ensures people are rested and ready to concentrate, that everyone's present and up-to-date with what's going on from beginning to end. It will also prove to writers how much they can achieve in a relatively short time period. That helps motivate them to see their novel project through to completion.
A retreat is also about building genuine friendships, rather than sitting in the same room together for two hours each week then parting ways at the end as passing acquaintances.
A 9 day/8 night retreat allows me, and the attached novelist, to become familiar with each novel project in order to discuss them in detail with the writers. I've done Masters subjects where the tutor spent an hour per week on 15-20 students. That's about 3-4 minutes per student per week, for 12 or 13 weeks, a total of about 36-52 minutes of attention, plus a single paragraph of feedback on an assignment.
I designed these retreats to be very different to that. Rather than moving lots of people through resume-filling courses, I am aiming to help each writer grow their skills and significantly advance their novel project to a high standard.
What makes this a special place for writing?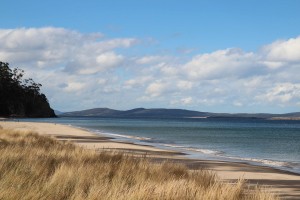 The buildings are a dedicated novel writing retreat, as opposed to a general writing retreat or a venue that's a short-term rental. That means there will be novel-specific resources available for the writers.
Retreats are limited to six writers, plus an established novelist and myself as the retreat facilitator. This will provide each writer with a good mix of individual attention as well as other writers to interact with. As the retreat facilitator I bring a different mix of skills and knowledge that will extend beyond the specialties of the established novelist attached to their retreat.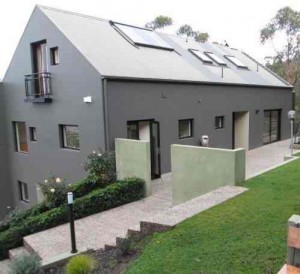 The property has eight bedrooms, made up of two three-storey buildings connected by an enclosed walkway, set in the bush about 1km from a quiet beach. The rooms have great bush or river views from the second and third storeys. A local bus passes 300m from the retreat property and connects Hobart to the north and the town of Kingston to the south. There are a variety of bays, beaches and walking tracks nearby.
The end of a retreat doesn't have to be the end of the Novel Writing Retreats Australia experience. The alumni network will allow writers to stay in touch via a private alumni Facebook page. There will also be an alumni newsletter twice per year. I also have an arrangement with Momentum Books (Pan Macmillan Australia's global digital imprint) for an annual genre-themed alumni anthology of the top 10 short stories related to alumni members' novel projects. This will help alumni to continue developing and showcasing their writing skills while also providing an ongoing marketing tool for their novels.
Who will benefit most from attending a retreat?
The retreats are suitable for writers at all levels. I encourage writers to have a project in mind and to bring along a novel proposal they would send to an agent or publisher. That would usually be a plot outline of about 1-3 pages and the first few thousand words. This will help to clarify the novel in their mind so they can get the most out of the retreat.
Established novelists who want to break into a new market, such as the U.S. or the U.K., and/or into a new genre might also find it useful to do a retreat with a bestselling/multi-award-winning novelist in the desired market and/or genre.
What will a typical day in the retreat look like?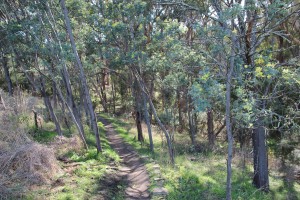 The opening and closing weekends are flexible days with free time for writers to get to know the others at the retreat. They can work on their novel, explore the local area, use the resources at the retreat property or relax.
Weekdays at a retreat are more structured:
Morning: Breakfast and free time
10am-1pm: Group novel writing lesson (20-30 min)
Group planning and consultation session (20-30 min)
Writing time (90 min)
Group discussion/feedback session (20-30 min)
1pm-2pm: Lunch
2pm-5pm: Group novel writing lesson (20-30 min)
Group planning and consultation session (20-30 min)
Writing time (90 min)
Group discussion/feedback session (20-30 min)
5pm-6pm: Dinner
Evening: Free time
What can the attending writers expect to take away from the week?
To a degree it will depend on the skills and knowledge they already have and how they choose to apply themselves during the retreat. Expectations will vary from writer to writer, but generally, writers will refine their concept and plot, and write additional well-thought-out scenes that work as part of their story. All the while they'll be improving their novel writing skills.
They'll also gain insights into ways other writers approach their work, with a focus on two major craft topics per weekday. There'll be plenty of opportunity to chat about the publishing industry and the business side of being a novelist as well.
Perhaps most importantly, they will make long-lasting friendships. I want the retreats to be life-changing experiences for the writers.
So there you have it. A week of learning, of fellowship and creativity. There are 13 retreats planned for 2014, covering all genres, so take advantage of the massive 20-25% discount and book before the end of the year. What a great way to start 2014!! I'd love to see you there!
More details available at : Novel Writing Retreats Australia