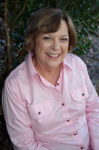 I've been very fortunate to have some wonderful writing mentors and one of those is fellow north Queenslander, Barbara Hannay, who's also a multi-award winning, best-selling author with over 6 millions books sold worldwide. I have a photo of Barb and me at my first RWA conference where I had a fan girl moment of epic proportions.
Her latest release, Moonlight Plains, is a wonderful story that resonated strongly with me. My mum grew up in Cairns and often reminisces about the bombing raids during WW2 and the troops stationed in the area. I've also hiked to the wreck of a US Liberator Bomber, The Texas Terror, that crashed into the side of Hinchinbrook Island, to the north of Townsville. I stood on that hillside wondering about the men who died and the loved ones left behind. I'm always amazed that so few Australians know about the defence of northern Australia. When Barb talked about a story with an historical thread I knew it would be a memorable story. She doesn't disappoint!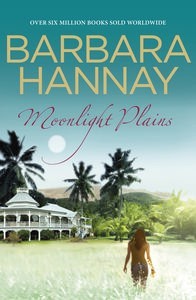 So over to Barb so she can tell you about the story herself.
Thank you so much, Helene, for inviting me to talk about Moonlight Plains and where the story began for me.
Firstly, I should mention that the contemporary thread in this book is centred on Luke Fairburn who also appeared in Zoe's Muster and Home Before Sundown. Luke came off second best in the romantic stakes in Zoe's Muster and I thought he deserved his own story where he got to be the hero. 🙂
But a new venture for me has been the inclusion of Luke's grandmother's story. Kitty is now an old lady in a nursing home, but during World War 2, while she was living on Moonlight Plains, two American airmen crashed on the property and this was the start of a life-changing adventure for her.
The idea for this historical strand actually germinated almost twenty years ago, before I was ever published, in 1995 when Townsville held VP 50. This was a huge event that commemorated 50 years of peace in the Pacific following World War Two, and hundreds of US servicemen who'd been based in Townsville during the war came back to remember those dark days and to share their stories.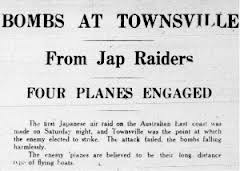 It really was a very special occasion. The main railway station was decorated with red, white and blue lights spelling VICTORY just as it had been in 1945. The shops in Flinders Mall had WW2 displays of gas marks, sandbagged trenches and military uniforms and hordes of photographs and every day the newspapers were filled with stories and recollections (of course there were lots of romances) and more fascinating photographs.
Perhaps the most memorable experience of VP 50 for me was a Victory Ball held in Queen's Gardens. Imagine an outdoor ball on a tropical winter's night with a backdrop of Castle Hill lit up by searchlights (as it had been during the war) and a magnificent US Navy big band playing all the old Glen Miller dance tunes from the forties.
My imagination was gripped. VP50 had encouraged me to look at the city with completely new eyes, imagining Townsville's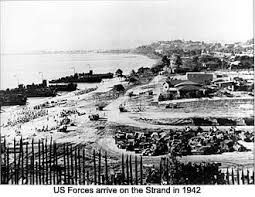 transformation during the wartime from a sleepy tropical town to a garrison city swarming with allied troops, while the very real threat of invasion was approaching just off their doorstep in the Coral Sea.
So I started talking to people who'd lived in Townsville during the war, asking all the nosy questions that authors like to ask and reading books about that era as well. I was fortunate enough to meet some wonderful elderly folk who were very generous with sharing their stories, but the idea was set aside when I started writing for Mills and Boon. The interest stayed, however, and I was thrilled when Penguin gave me the nod to finally include a WW2 thread in this book.
I'm not sure if any other fiction stories have been set in Townsville's wartime, so I'm hoping readers enjoy this glimpse into a little known facet of Australian history rolled into a contemporary rural romance.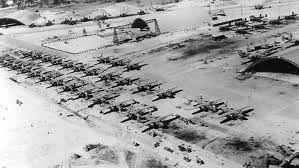 Thanks for taking the time to visit, Barb, and for sharing insights into the creative beginnings of Moonlight Plains. I look forward to your next book – no pressure 🙂
So over to my visitors. Do you have a relative with strong memories of a romance they had during WW2 in Australia? I'd love to hear your stories. I have a copy of Moonlight Plains to give away so share your stories here or on Face Book and your name will go into the hat! Zeus will draw the winner  on Thursday 3rd September.



Find Barbara at:

Buy Moonlight Plains at:

iTunes, Kobo and all good book stores!