Have you ever wondered how families deal with authors in the family who write in a genre they don't read? Are they proud supporters, spruiking the books at every opportunity, or embarrassed by the connection? Romance is a hard enough sell for some  authors, but what if you're a writer of steamy erotica? Lovely Cate Ellink and I have had this discussion several times. She's very generously dropped by today to share her family's take on it all.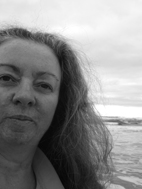 Helene, your blog is one of my favourites. I love your posts, so I was very honoured to be asked to write my crazy tales. It was late at the conference, and Capt G's arrival might have caused you too much excitement…but I'm accepting your invitation before you can think properly 😀
Lol, Cate, I was delighted to see Capt G turn up a day early, but I assure you my invite to blog was very genuine! And since I'm flat out keeping the bedroom door open in my books I have a voyeuristic fascination with how writers of erotica deal with their families. So over to you and thanks for sharing!
Erotic writing allows fun, laughter and freedom – not just for my characters but for me! I love it. My family, well, not so much!
My Dad is the most supportive of my family about my erotic writing (and yes, that's a shock to most people!). You have to know a bit about my Dad. As well as coming from a conservative Catholic family, he worked for Customs and as a 17 year old, one of his first jobs was helping to destroy the confiscated porn (in the late 1950s). After this education, he says I can't shock him, and I only hope this is true!
My first publication was a 1200 word short story in an anthology called Gotta Have It: 69 stories of sudden sex. The front cover only enhanced that title. But it was my first publication and I was ecstatic. I gave Dad a signed copy. He was chuffed, and even took it to share with some of his old workmates at their catch-up lunch. He passed it under the table in a brown paper bag to his mate!! Next month, his mate brought it back, in the same manner, but explained that he could not find my story in there (Dad forgot the pen name part). Turned out my story was one of his favourites – I basked in that knowledge for about 30 seconds, until I realised one of my Dad's 70 year old mates liked my story the best…and that's kind of creepy!
Not creepy at all! I think it's fabulous that all these enlightened blokes are down at their favourite watering holes swapping stories in brown paper bags and then discussing them. No greater compliment for a book, in my humble opinion!
My aunt is awfully proud, not so much by what I write but because I achieved a dream. She must have been a little too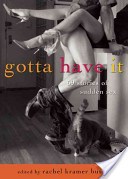 effusive because the next time I saw my cousin, he said he was sick to death of hearing about my smut (Yes, hello, nice to see you too after so many years). Another cousin squealed, screamed, blushed all shades of scarlet and then had to cope when her husband, my aunt, my husband and I had a discussion about porn stars and their lifestyle. My poor cousin didn't realise her husband had ever heard of a porn star, which took the pressure off me!
My sisters ask about my writing … and wish for my success in a different genre! Two sisters have young children. My other sister told her friends one night – when she was drunk enough to admit what I do – but she told them never to speak of it again.
My Dad tells people I write erotic romance and he thinks they hear the romance and forget the word before…if they know what it means! Although, there has been a decrease in family phone calls and invitations, which leads me to think they hear that word (and class me perverted).
I so want to meet your dad, Cate, he sounds like an absolute delight 🙂
My husband…he tolerates me with resigned bemusement. He doesn't read what I write and can't discuss it with Dad because he's incredibly embarrassed. I can never mention it to his family. But he'd like me to get rich from it so I can keep him in a manner he dreams of – but with reactions like this, word-of-mouth sales aren't going to be too good, are they!?!
Hey Zeus, let me tell you a secret. My best supporters were my dogs, Ellie and Tink. Dogs are the best J
And Zeus is agreeing with you, Cate, although he believes that his walks are seriously impacted by my day time writing…
Thanks so much for dropping by to give us a sneak peak into your family!
Here are all the details on Cate's latest release. Don't be shy – you just may find erotica is the genre you've been searching for.
Blurb for Deep Diving

From Cate Ellink comes a sun-soaked, sandy, seaside erotic novel about a tropical paradise, two athletes used to getting physical, and a sex-filled, no-strings holiday fling.

Samantha is celebrating her newly retired status from competitive triathlons with a diving holiday in her favourite place in the world: Australia's Lord Howe Island. But all divers need a buddy, and Sam can't dive solo. A chance meeting with rugby league superstar Cooper Sterling in the dive shop seems serendipitous. Sam can't wait to have a partner who might be able to keep up with her.

It soon becomes evident that Cooper and Sam are compatible both in and out of the water, and things gets seriously sexy. But Sam is disinclined to be another football groupie, and Cooper has been burned before. So the rules are clear: a holiday fling, no strings attached, and they part as friends at the end.

But as the final days of their time together come to a close and a life apart becomes a reality, Sam and Cooper start to question their decision. Is this holiday fling really the finish line or can Sam and Cooper turn their friendly competition into more than sizzling sex?

Buy DEEP DIVING at  : Escape Publishing
Find Cate at: Cate Ellink
Follow her on FB : Face Book
And tweet her on twitter : @CateEllink