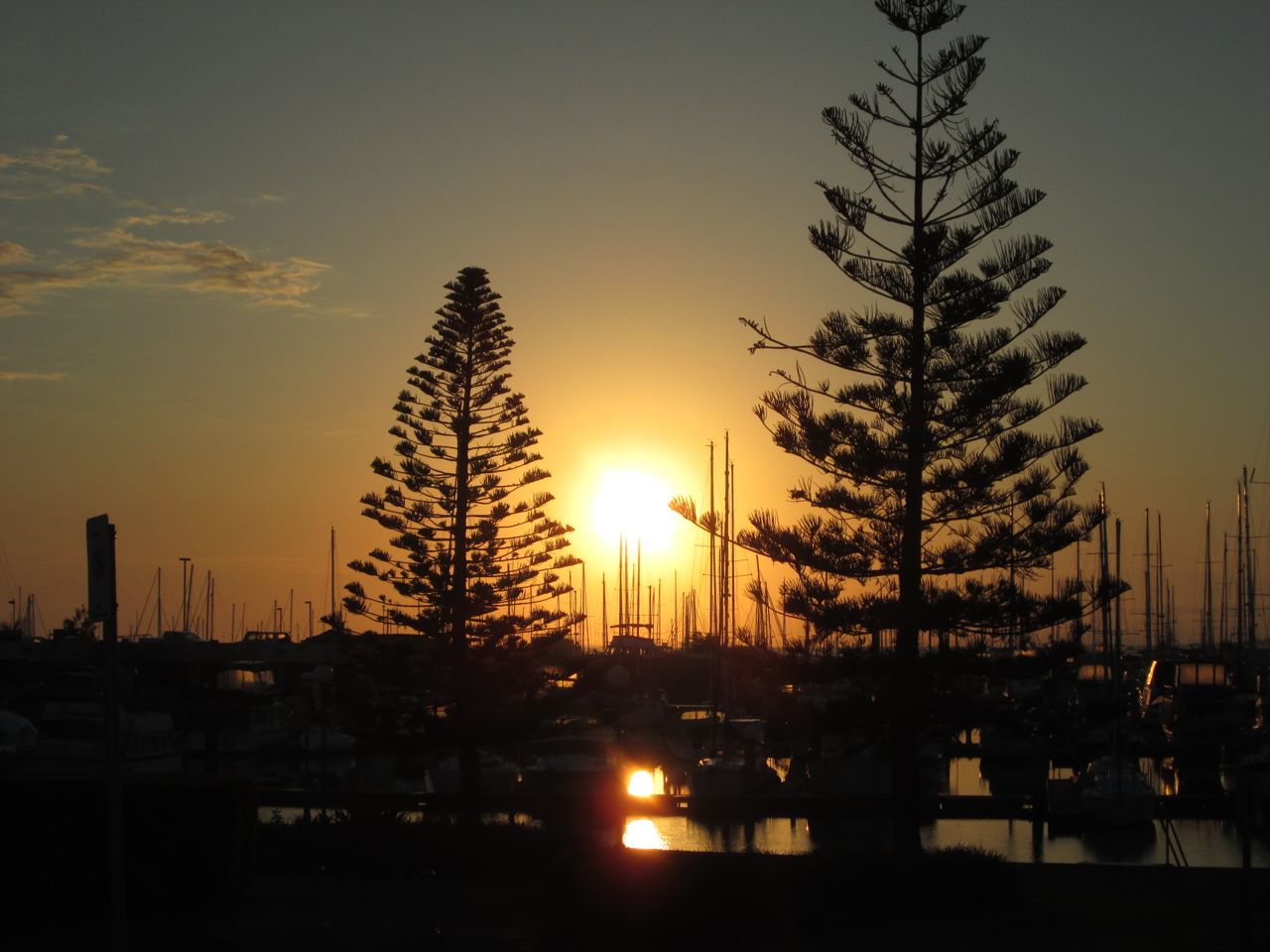 As many of you know, I'm something of a sunrise, sunset kind of woman. The sense of anticipation as the sun cracks the horizon is tempered by a certain regret as night overruns the day.
New Year's eve has a similar effect on me. Have I made the most of the year that's been? Have I laid the foundation for the year ahead?
2014 has been a year of significant change. The role of Regional Flying Manager with Qantaslink has been a hell of a ride. I hung on tight, very grateful for my wonderful team, and we were still standing at the end. I wistfully watch the aircraft take off or land as I walk into the office every day, grateful for the 25 years of joy aviation has given me despite vertigo clipping my wings. The down side of the crazy busy job is less writing time…
This year brought some remarkable women into my life. I met Debbie Lawrie, the woman who took Ansett to court to win the right to be Australia's first female airline pilot. I attended a lunch to celebrate the 30th anniversary of Debbie Lawrie's win and looked around the room at all the other female pilots. It makes me very proud of the women we employ in QantasLink and thankful that I've been able to play a small part in that.
I met Judith Lucy, one of Australia's foremost comedians, who blazed a trail in an era where female comedians struggled to be taken seriously. (Keep an eye out for her new series, 'Judith Lucy is All Woman', early in 2015 😉 )
I talked to some wonderful women whose heartbreaking stories of abuse in their marriages provided the foundations for NORTHERN HEAT. The conversations were harrowing and insightful, and the women so very inspiring. I hope I've done their stories justice.
Capt G and I didn't manage to cast off the mooring lines anywhere near as often as we would have liked in 2014, but that's going to change in 2015 – in a big way! From July we'll be cruising the Coral Sea in Roobinesque for at least six months.
In March I'm a keynote speaker at the Australian Romance Readers Association's Conference in Canberra. I'm very honored to be part of the event and am looking forward to catching up with so many friends and readers.
NORTHERN HEAT will be released in late May and I'll be touring from Cooktown in the north to Adelaide in the south and many ports in between. If your local library hosts authors then feel free to drop me a line and I'll see if we can swing by.  I'm so looking forward to catching up with Bronwyn Parry and Jenn McLeod to talk to readers in June!
2015 is the year I see if writing can be a full time gig. That's exciting, daunting and challenging, but hopefully Capt G, Zeus and I are up to it! It's been wonderful to have had your support and I hope you stay with me and see where we end up in 2016.
So, as the year ends, I wish you winter sunshine and spring rain, fair winds and following seas. May you and your loved ones enjoy good health and many belly laughs. May the sun rise on 1st January to greet a stunning day as 2015 kicks off.
Xxx
Helene
PS – My New Year resolution? To laugh a whole lot more 🙂 What's yours??