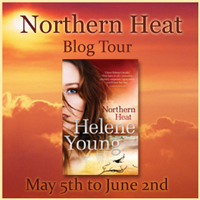 After such a tough week I'm delighted to be spending some time with Jess at The Never Ending Bookshelf blog. Today I'll introduce you to the voice of Conor, the hero in NORTHERN HEAT. I had a lot of fun listening to the audition tapes when the Trailermade Production Team sent them through. Making a trailer is fun all by itself, but hearing Conor come to life? That was very special.
So come and meet 'Conor' at The Never Ending Bookshelf and go into the draw for the Northern Heat Pre-release Blog Tour prize packs!
And don't forget to pick up one of my ebooks at a bargain price – available at all good e-retailers.
NORTHERN HEAT PRE-RELEASE BLOG TOUR




5th May:  http://bookdout.wordpress.com

7th May:  http://auslit.net

10th May:  http://deannasworld1.blogspot.com.au

12th May:  http://www.jennjmcleod.com

14th May:  http://ausromtoday.com

17th May:  https://1girl2manybooks.wordpress.com

19th May:  http://writenotereviews.com

21st May:  https://australianbookshelf.wordpress.com

24th May:  https://nevendbookshelf.wordpress.com/category/reviews/

26th May:  http://teddyree-theeclecticreader.blogspot.com.au

28th May:  http://australianruralromance.com

31st May:  http://talkingbooksblog.net

2nd June: Wrap up and announce the winners on my blog-  https://www.heleneyoung.com