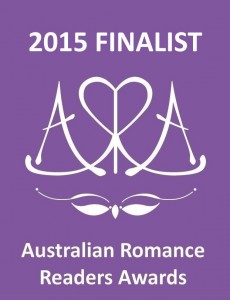 I'm absolutely delighted that Northern Heat is a finalist in the Australian Romance Readers Awards in the Favourite Romantic Suspense category as well as the Favourite Cover (thanks to Penguin's wonderful cover designers and Ali Watts!) and also the Strongest Heroine Category for Kristy Dark. It's very special to find so many readers connected with the story and Kristy.
Thanks has to go to my wonderful publisher, Ali Watts, and  to Jo Rosenberg, my editor, for all their hard work in polishing Northern Heat.
Congrats to all the other finalists – so many deserving winners – and I look forward to celebrating all the winners at the awards dinner on the 19th March.
I'm also going to be hosting a table at the High Tea prior to the dinner. Tickets have just gone on sale and I'd love to see you there. (Since I'm a late addition to the event the booking form doesn't list me until you click on the 'Continue to Booking' button then the option will appear.)
Thanks also to the Australian Romance Readers Association's wonderful organising committee. So much hard work goes on behind the scenes to organise the awards as well as the dinner and high tea. Well done to you all!