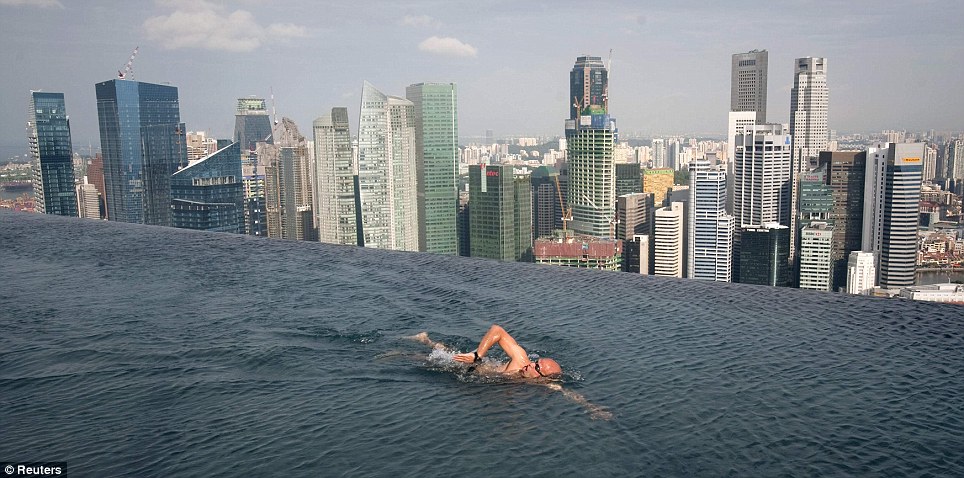 Ok, ok, so I've always been obsessed with water and swimming. I think it has something to do with being tossed in a swimming pool when I was six months old 🙂
A friend sent me these photos of the latest resort to open in Singapore. Gives new meaning to a 'wet edge' pool!
Now I'm going to have to scheme a side trip just to see 'Sky Park,' in the Marina Bay Sands development, for myself. Anyone got any stories or photos to top this one???