The high tide this morning meant there was a likelihood of some low-level flooding in Cairns. I believe Machans Beach saw water over its rock wall.
At Trinity the waves were chaotic, but they only delivered sand higher up the beaches. I think the Life Guard Hut will still be there tomorrow 🙂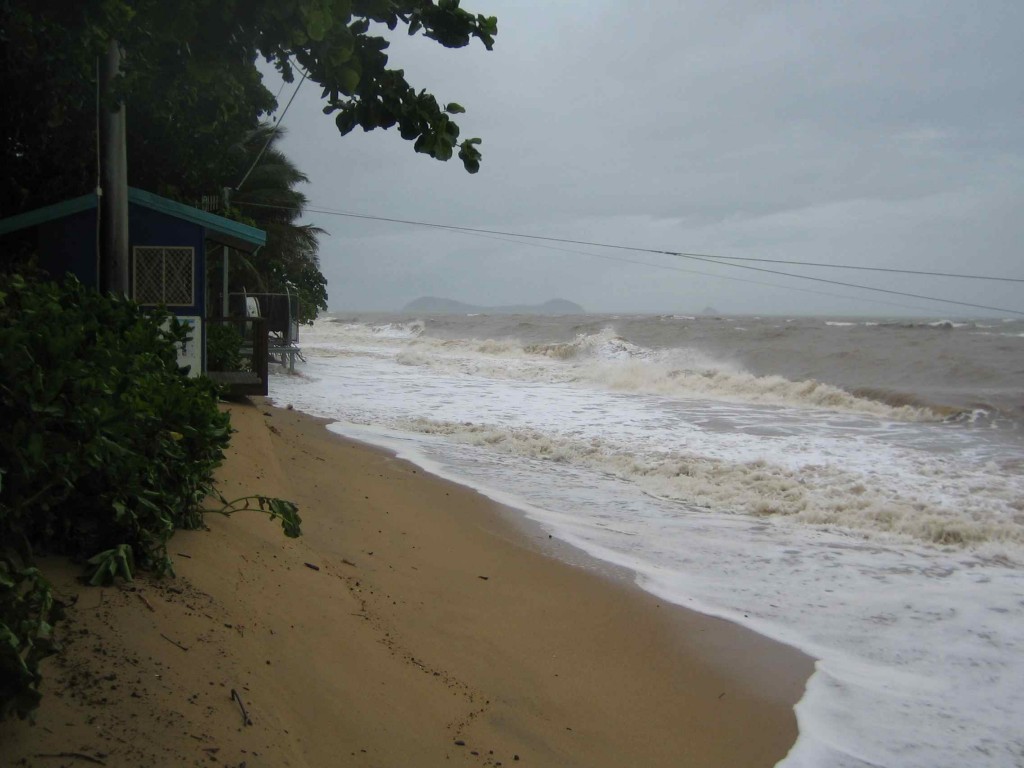 Vasey Esplanade was one long line of cars and utes as residents came to inspect. Several of our friends were there checking out the community gardens we collectively care for. There is some damage, but nothing that a good prune won't fix!