We had one last walk with Zeus before we retreated inside to wait out the night. The phone hasn't stopped all day and as far as we can tell everyone we know is as well prepared as they can be.
Down the beach front the water was washing up to the road, but as the tide was still on the turn it wasn't too bad. A couple of shops and restaurants were sandbagged and boarded up.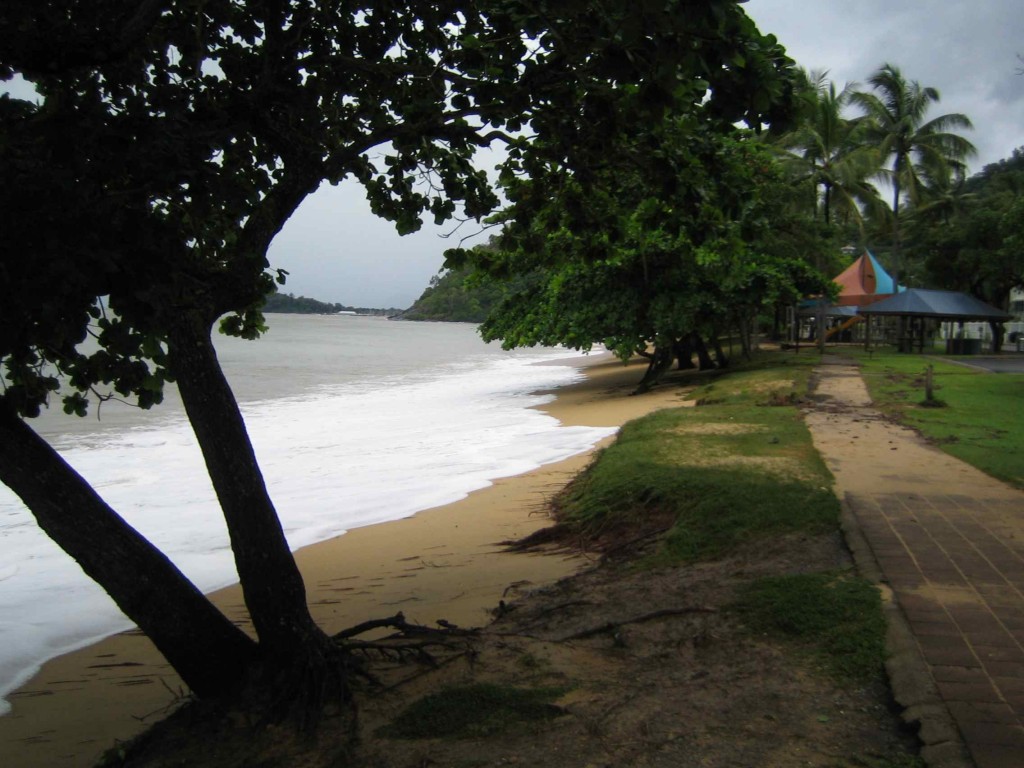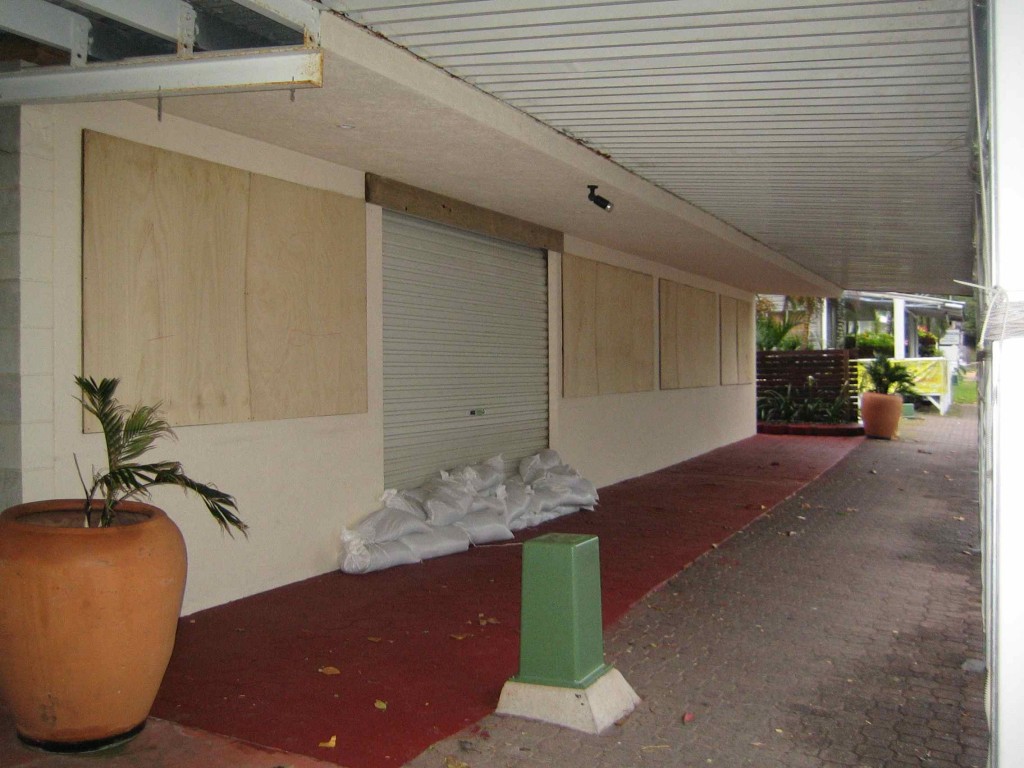 As we came home the rainbow honey-eaters flew out of the trees at the front and took a while to settle again, but settle they did eventually. That gives me hope that it won't be too bad tonight.
Night has now descended and right on cue the wind has increased. The rain's still sporadic, but we can hear the wind coming before it hits as it roars through the trees and buildings. It will be a long night, but for those south of Cairns it will be far worse and the morning will bring heartbreak for some.
I'll be back blogging tomorrow. With the power already starting to brown out here (and already off in parts of Cairns) I'll be conserving battery power on laptop and phone.
Helene