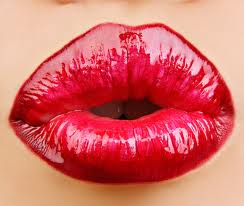 I've been immersed in editing Burning Lies for the last two weeks which means skipping the blogsphere to a large extent. I'm surfacing today because of a story my sister sent me. (She's in France and knows more about what's going on in Australian newspapers than I do…) The article is in the Sydney Morning Herald's Life and Style section so that may be a key pointer to where this story is going.
Yet another study has been conducted on whether make-up wearing women receive a more positive response in the workplace. Here's the full story Makeup: The Key to Success? The study was funded by Fortune 500 heavyweight Procter & Gamble (who's big in the cosmetic world as well as consumer goods), but executed by researchers from three prestigious organisations – Harvard and Boston Universities, and the Dana-Farber Cancer Institute.
Unlike the numerous studies that have gone before this one asked the question 'Are women who wear makeup perceived as being more capable and trustworthy.' According to the 268 people used in the study the answer is a resounding yes… Bet you're not surprised either. (GW reckons makeup makes you look younger, but a padded bra probably work even better – sad that he has no idea his attempts at humour are all too often true…)
Nancy Etcoff, author of Survival Of The Prettiest: The Science Of Beauty, says the two are inextricably linked.
"We can hypothesise that greater perceived attractiveness and competence go together, that they are both indicators of social power," she added. "I have done brain imaging studies that suggest certain features of faces – symmetry, youthfulness and sexual dimorphism [the ways that female characteristics differ from those of males] – are considered attractive. The face is seen as an advertisement of health and fertility and a potential good mate or partner."
Oh goodie! Approaching 50 means my health is questionable and any 'mating' has nothing to do with fertility, so does that mean I'm wasting my time with make-up? Or will my passengers be more comfortable having a make-up wearing captain on their flight?
The good folk at Procter & Gamble, including one of their scientists, Dr Sarah Vickery, stress that their findings don't claim women have to wear makeup in order to appear capable, but rather that it's a tool they can use to create impressions and, in part, control the way others see them.
Okaaay. I can kind of understand that spin because I watched my beautiful young niece positively glow when she had a lesson in applying make-up lightly and wisely. And I'm guilty of loving my mascara… I am also guilty of ensuring I've put my warpaint on prior to heading into a meeting with the blokes. I understand the rules even if I don't like them.
But I want to see a study into whether men who've bothered to have a shave, straighten their eyebrows and trim their nasal hairs,

are more trustworthy than their neanderthal brothers?
Where I work appearances for half the workforce as strictly enforced down to nail polish colour, jewellery, heel height, hair styles, and of course, make-up. The other half, sat up the pointy end in the flight deck (no cockpits on my aircraft), are required to refrain from facial piercings, keep their facial hair neatly trimmed (menopause might make that tricky…) and ensure their hair is not over their collar. The crew down the back are largely immaculate. The one's up the front?
Frankly, some of the fellows I've flown with in 23 years could do with a lesson in wielding a clothes iron and the correct application of deodorant. But that aside, do we simply respond to someone who's well presented, carrying themselves with authority and looks as though they've taken some care with their presentation?
Surely the gender bias in these sorts of studies is all about selling more make-up rather than true social commentary.
What do you think? Would you trust a scruffy man over a tidy one? Do you think a woman with make-up is more competent than her natural counterpart?
If you need a laugh in your day go and read the comments at the bottom of the on-line article – I hope they're joking…
The full study can be found at http://www.plosone.org/article/info:doi%2F10.1371%2Fjournal.pone.0025656