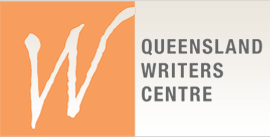 I'm a bit of a sucker for writing courses and workshops. I love the feel good glow as I'm blinded by the multitude of light bulbs going off in my mind. I love the inspiration that floods through me – even when it leaves me incapable of putting words on the page for several weeks. I love the camaraderie of 'being a writer' – as opposed to a pilot – and love feeling empowered by that sense of belonging.
2012 is my turn to give some of that joy back. Starting on 9th January I'll be facilitating QWC Year of the Novel. I figure by then we'll have all worked out which New Year's resolutions we're going to keep so there'll be no excuses!!
The Year of the Novel takes writers on a year-long journey exploring a course designed by Dr Kim Wilkins. I'll be right beside you guiding, explaining and cheering you on with every achievement. You'll make new friends  in the on-line writing community and maybe find a crit partner (if that works for you). You'll learn new writing and editing techniques. You'll polish the skills you've already acquired. It will be a year of hard work and great success.
If your resolution is to start and finish a  novel then this course is for you. Christmas 2012 you'll be celebrating your success 🙂
So, are you with me?
Check out QWC and their Australian Writers Marketplace for registration details. QWC Online Learning